More Vitamin D For Fertility And Pregnancy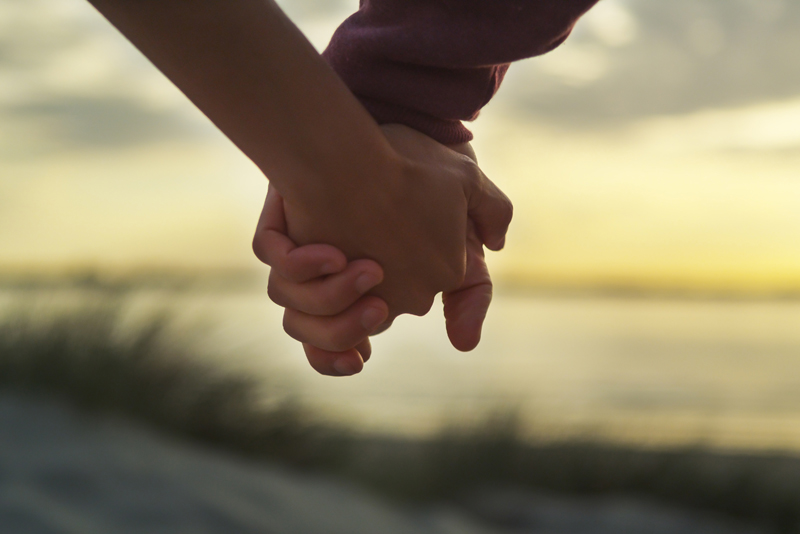 Studies have shown that many couples are short of vitamin D and new research shows that during the second and third trimester of pregnancy women may benefit from taking 10 times the usual recommended dose of vitamin D to prevent vitamin D deficiency. This dramatic revision to the usual recommendations derives from a study (1) where 500 women in their second and third trimesters of pregnancy were supplemented with 4,000 IU's of vitamin D3 for the remainder of their pregnancies.
Current guidelines state that 400 IU's a day is the required amount which is often present in prenatal vitamins. Time in the sun and the amount in foods supplement this amount adding a little extra but many population studies show that vitamin D deficiency is widespread and there is concern that such deficiency could adversely affect pregnancy.
In the study a total of 500 women were given varying doses of vitamin D3, the women took either 400, 2,000 or 4,000 IU's a day. The study discovered that the women taking the highest dose - 4,000 IU / day - were the least likely to experience obstetrical complications such as premature labor, premature birth or to develop pregnancy infections.
The lead study author - Bruce Hollis, Ph.D., stated that; "Pregnant women need to take 4,000 IU of vitamin D a day.....We didn't see a single adverse effect. It was absolutely safe, and we saw a lot of improved outcomes. The risk of preterm labor was vastly decreased and so was the risk of other complications of pregnancy."
Previous studies (2) have tried to assess the prevalence of vitamin D deficiency in pregnant women and have concluded that the problem is extremely common, especially if women have highly pigmented skin. In this study 99 women at varying stages of pregnancy were tested - along with 38 non-pregnant controls - and vitamin D levels sere found to be lower in pregnant women.
Of the pregnant women, 16% were clinically deficient (<25 nmol/l) and 96% were clinically insufficient at weeks 12 and 20 of their pregnancies (<50 nmol/l). Although women taking vitamin D supplements had higher levels, standard supplementation did not prevent deficiency and insufficiency from occurring. The study concluded that:
"...vitamin D supplementation, perhaps at higher doses than currently available, is needed to improve maternal vitamin D nutriture."
Vitamin D deficiency is important to correct, shortfalls in pregnancy are associated with diabetes type 1, schizophrenia and rickets. It is important to ask your physician before you change supplementation in pregnancy so your levels can be monitored.
Vitamin D3 is regarded as the safest form of vitamin D to take and is best absorbed at a main meal as it is a fat soluble vitamin. For women with extreme pregnancy nausea vitamin D is available as a sub-lingual spray to ensure good absorption despite pregnancy sickness.
Studies have been done to assess where in the vast reference range 'normal' vitamin D levels should be set. The study above refers to women with 25 hydroxy vitamin D levels below 50 nmol/l as being 'insufficient' and other studies (3) have concluded that 75 nmol/l is ideal.
The amazing new PCOS to Pregnancy Ebook by Hannah Calef is now here. If you have PCOS, click to learn about more strategies for turning PCOS around and rebooting fertility
References:
(1) Br J Nutr. 2009 Sep;102(6):876-81. Epub 2009 Mar 31.
Vitamin D deficiency and insufficiency in pregnant women: a longitudinal study. Holmes VA et al.,
(3) Vitamin D: what is an adequate vitamin D level and how much supplementation is necessary? Bischoff-Ferrari H. Best Pract Res clin Rheumatol. 2009 Dec;23(6):789-95.
You Should Also Read:
Vitamin D Boosts IVF Success
Vitamin D Deficiency Linked to Infertility


Related Articles
Editor's Picks Articles
Top Ten Articles
Previous Features
Site Map





Content copyright © 2022 by Hannah Calef. All rights reserved.
This content was written by Hannah Calef. If you wish to use this content in any manner, you need written permission. Contact Hannah Calef for details.