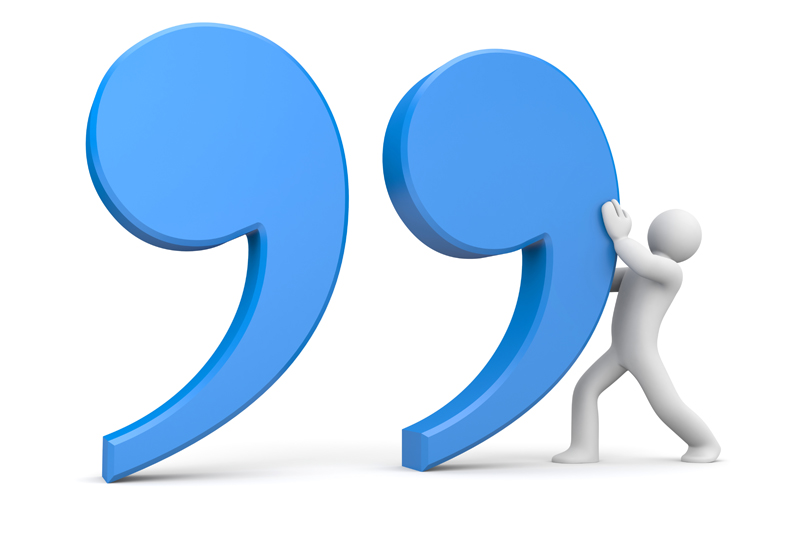 "It often takes more courage to change one's opinion than to stick to it."
-- Geoffrey F. Abert
"Just because the solutions of problems are not visible at any particular time does not mean that those problems will never be alleviated -- or confined to tolerable dimensions. History has a way of changing the very terms in which problems operate and of leaving them, in the end, unsolved, to be sure, yet strangely deflated of their original meaning and importance."
-- M. I. Abramowitz
"There are times when I think that the ideal library is composed solely of reference books. They are like understanding friends-always ready to meet your mood, always ready to change the subject when you have had enough of this or that."
-- Donald J. Adams
"If you don't change your beliefs, your life will be like this forever. Is that good news?"
-- Douglas Noel Adams
"When a man you like switches from what he said a year ago, or 4 years ago, he is a broad-minded person who has courage enough to change his mind with changing conditions. When a man you don't like does it, he is a liar who has broken his promises."
-- Franklin P. Adams
"If you don't like something change it. If you can't change it, change your attitude. Don't complain."
-- Maya Angelou
"What really distinguishes this generation in all countries from earlier generations … is its determination to act, its joy in action, the assurance of being able to change things by one's own efforts."
-- Hannah Arendt
"Lord grant me the serenity to accept the things I cannot change, the courage to change the things I can, and the wisdom to know the difference."
-- Saint Francis of Assisi
"The main dangers in this life are the people who want to change everything -- or nothing."
-- Lady Nancy Astor
"Loss is nothing else but change, and change is Nature's delight."
-- Marcus Aelius Aurelius
"It is a secret both in nature and state, that it is safer to change many things than one."
-- Sir Francis Bacon
"We must change in order to survive."
-- Pearl Bailey
"Identity would seem to be the garment with which one covers the nakedness of the self, in which case, it is best that the garment be loose, a little like the robes of the desert, through which one's nakedness can always be felt, and, sometimes, discerned. This trust in one's nakedness is all that gives one the power to change one's robes."
-- James Arthur Baldwin
"You write in order to change the world, knowing perfectly well that you probably can't, but also knowing that literature is indispensable to the world... The world changes according to the way people see it, and if you alter, even by a millimeter, the way ... people look at reality, then you can change it."
-- James Arthur Baldwin
"Vision without action is merely a dream. Action without vision just passes the time. Vision with action can change the world."
-- Joel Barker
"Other things may change us, but we start and end with the family."
-- Anthony Brandt
"It is proof of a base and low mind for one to wish to think with the masses or majority, merely because the majority is the majority. Truth does not change because it is, or is not, believed by a majority of the people."
-- Giordano Bruno
"You can't change who you are, but you can surely make the best of it. And if you've got a thought, act on it."
-- Emma Bunton
"Only I can change my life. No one can do it for me."
-- Carol Burnett
"A fanatic is one who can't change his mind and won't change the subject."
-- Sir Winston Churchill
"For if that last day does not occasion an entire extinction, but a change of abode only, what can be more desirable? And if it, on the other hand, destroys and absolutely puts an end to us, what can be preferable to having a deep sleep fall on us in the midst of the fatigues of life and, being thus overtaken, to sleep to eternity?
-- Marcus Tullius Cicero
"The challenges of change are always hard. It is important that we begin to unpack those challenges that confront this nation and realize that we each have a role that requires us to change and become more responsible for shaping our own future."
-- Hillary Rodham Clinton
"I have news for the forces of greed and the defenders of the status quo: your time has come -- and gone. It's time for change in America."
-- William Jefferson Clinton
"I am personally convinced that one person can be a change catalyst, a 'transformer' in any situation, any organization. Such an individual is yeast that can leaven an entire loaf. It requires vision, initiative, patience, respect, persistence, courage, and faith to be a transforming leader."
-- Stephen R. Covey
"If anything is certain, it is that change is certain. The world we are planning for today will not exist in this form tomorrow."
-- Philip Crosby
"Obstacles cannot crush me. Every obstacle yields to stern resolve. He who is fixed to a star does not change his mind."
-- Leonardo da Vinci
"The most difficult thing is the decision to act, the rest is merely tenacity. The fears are paper tigers. You can do anything you decide to do. You can act to change and control your life; and the procedure , the process is its own reward."
-- Robyn Davidson
"I think we're seeing in working mothers a change from 'Thank God it's Friday' to 'Thank God it's Monday.' If any working mother has not experienced that feeling, her children are not adolescent."
-- Ann Diehl
"Life is not a static thing. The only people who do not change their minds are incomptetents in asylums, who can't are those in cemeteries."
-- Everett McKinley Dirksen
"In a progressive country change is constant, change is inevitable."
-- Benjamin "Dizzy" Disraeli
"Men are but children of a larger growth, Our appetites as apt to change as theirs, And full as craving too, and full as vain."
-- John Dryden
"If you don't like the way the world is, you change it. You have an obligation to change it. You just do it one step at a time."
-- Marian Wright Edelman
"If the facts don't fit the theory, change the facts."
-- Albert Einstein
"A photograph never grows old. You and I change, people change all through the months and years, but a photograph always remains the same. How nice to look at a photograph of mother or father taken many years ago. You see them as you remember them. But as people live on, they change completely. That is why I think a photograph can be kind."
-- Albert Einstein
"No one can persuade another to change. Each of us guards a gate of change that can only be opened from the inside. We cannot open the gate of another, either by argument or emotional appeal."
-- Marilyn Ferguson
"I was born not knowing and have only had a little time to change that here and there."
-- Richard Phillips Feynman
"It is not strange ... to mistake change for progress."
-- Millard Fillmore
"The fact that astronomies change while the stars abide is a true analogy of every realm of human life and thought, religion not least of all. No existent theology can be a final formulation of spiritual truth."
-- Harry Emerson Fosdick
"One must never lose time in vainly regretting the past or in complaining against the changes which cause us discomfort, for change is the essence of life."
-- Anatole France
"He who shall introduce into public affairs the principles of primitive Christianity will change the face of the world."
-- Benjamin Franklin
"Why abandon a belief merely because it ceases to be true? Cling to it long enough, and it will turn true again, for so it goes. Most of the change we think we see in life is due to truths being in and out of favor."
-- Robert Lee Frost
"Most of the change we think we see in life is due to truths being in and out of favor."
-- Robert Lee Frost
"Change comes not from men and women changing their minds, but from the change from one generation to the next."
-- John Kenneth Galbraith
"You must be the change you wish to see in the world."
-- Mohandas Karamchand Gandhi
"There is no reason for anyone in the country, for anyone except a police officer or a military person, to buy, to own, to have, to use, a handgun. The only way to control handguns use in this country is to prohibit the guns. And the only way to do that is to change the Constitution."
-- Michael Gartner
"Our dilemma is that we hate change and love it at the same time; what we really want is for things to remain the same but get better."
-- Sydney J. Harris
"People change and forget to tell eachother."
-- Lillian Hellman
"If we can recognize that change and uncertainty are basic principles, we can greet the future and the transformation we are undergoing with the understanding that we do not know enough to be pessimistic."


Related Articles
Editor's Picks Articles
Top Ten Articles
Previous Features
Site Map





Content copyright © 2022 by Amy Packham. All rights reserved.
This content was written by Amy Packham. If you wish to use this content in any manner, you need written permission. Contact Nicole Cardillo for details.