Thinking About Buying A Motor Home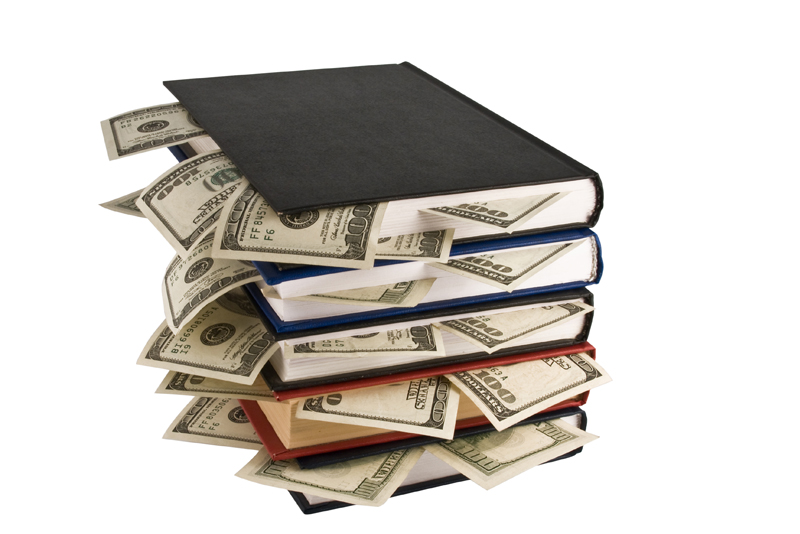 Nearly everyone daydreams occasionally about buying a motor home to pursue a seemingly carefree life on the open road. One of the chief advantages of owning a motor home is being able to save money on meals and lodging. Considering that a top-of-the-line, luxury motor home can easily cost six figures or even more in some cases (there are motor homes that cost more than most single family homes!), it is well worth taking the time to explore what is actually involved in purchasing a motor home. Far too often, many individuals purchase a motor home without fully assessing the financial responsibilities that often go beyond just the preliminary purchase.

Basic Financial Considerations:

1. Determine your purpose in terms of usage, space and need. Do you want a motor home for short weekend excursions or extended trips? The usage and frequency of use will determine other aspects such as fuel costs, wear and tear, emergency break-downs, and routine maintenance? How many people does the motor home need to accommodate? How much storage space do you require? After you assess your needs, the next step is to learn about various motor home manufacturers and their top-selling brands. Become acquainted with the market value of the various motor homes that fit your needs and budget. The risk of safety poses financial and non-financial implications. What about rollovers? How does the motor home rate in terms of passenger and driver safety?

2. Budgetary limit. Plan to spend significantly less than you are actually able to afford as you will also have to factor in fuel costs, insurance, maintenance and any unforeseen financial emergencies. Having a motor home with a wide range of amenities is wonderful but pricey. Make a list of the "essential" features. What are you willing to do without? Class A models tend to be more expensive when compared to Class B and C models as they are larger and more luxurious. A Class C model is advantageous in that it is smaller (some individuals may find parking easier) and less expensive as opposed to a Class A model. During a time of dwindling energy resources, it is paramount to consider the fuel requirements of the motor home in question. Consumers have to choose between a diesel or gas powered motor home. The fuel efficiency of motor homes varies tremendously. Recently, many manufacturers have responded to the energy and environmental concerns of consumers by building motor homes that are more fuel efficient.

3. Financing. Although cash purchases of motor homes are not uncommon, most people generally finance their motor home through a bank or credit union. How advantageous your financing terms are will be dependent on your credit score as well as down payment, income and ability to make payments. Diligent comparison shopping in terms of financing is critical and can save money and frustration in the long run. Depreciation is another factor. Brand new trailers can have a significant rate of depreciation, often, within the first few years. Some purchasers of motor homes and recreational vehicles finance long-term loans for 20 years. If for any reason, they are compelled to sell their motor home, they may end up owing more than the actual worth of the motor home.

4. Insurance. It is essential to compare insurance plans in terms of coverage (collision coverage, emergency expense, medical benefits/payments, replacement cost coverage, roadside assistance, etc.) and price. Insurance carriers offer a variety of packages; standard and optional.

5. Repair and maintenance. Buying a motor home from a local dealer may be more convenient and cost-effective from the perspective of maintenance.

6. Storage fees. Where will you store your motor home? For those who live in a single family home with a large driveway and yard or in a rural area, this does not present as a problem. However, for apartment or condo dwellers or those who live in a housing community that restricts parking of recreational vehicles, this can be a tremendous hurdle and headache. Before even contemplating the purchase of a motor home, one should check for storage facilities. It is also important to note that storage facilities for motor homes are not always completely secure from theft and vandalism. Individuals should do a thorough review of reputable facilities in their area and compare fees.

7. Used motor home as opposed to brand new. Since motor homes can depreciate significantly, purchasing a used model can be a practical solution for those who want to save money. It is possible to buy a used motor home with low mileage and minimal wear and tear. One may also have the option of purchasing an extended warranty. Before buying a used motor home, it should be inspected by a qualified mechanic.

8. Test the motor home lifestyle to avoid costly financial mistakes down the road. Motor homes are often touted as the ideal "second home." However, the reality may not measure up to the dream. Renting a motor home and becoming acclimated to the driving (bridge height, road clearance, parking, etc.) and experiencing the actual day-to-day living pleasures and challenges can give you a far more realistic appraisal than anything else.


For informational purposes and not intended as advice.


Related Articles
Editor's Picks Articles
Top Ten Articles
Previous Features
Site Map





Content copyright © 2023 by Reshma Vyas. All rights reserved.
This content was written by Reshma Vyas. If you wish to use this content in any manner, you need written permission. Contact Sandra Baublitz for details.