Lupus- Autoimmune Disease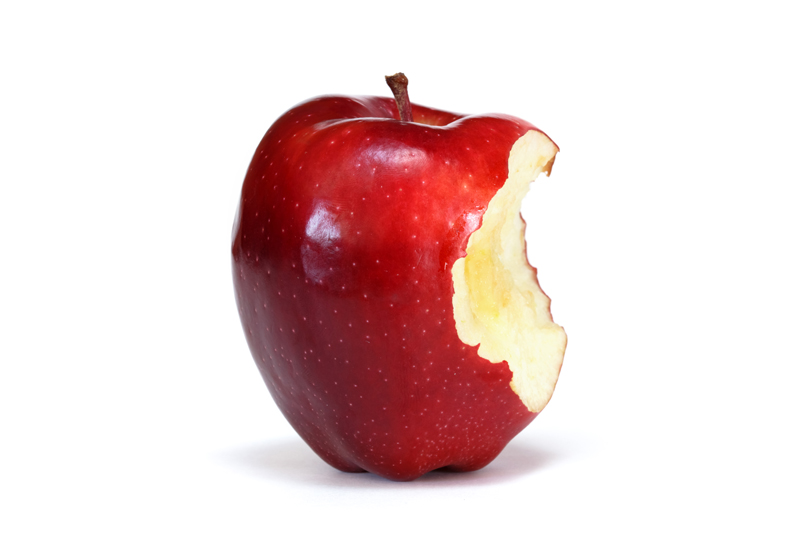 Lupus is an autoimmune disease—a disorder in which the body harms healthy cells and tissues. This leads to inflammation and damage to body tissues in the joints, skin, kidneys, heart, lungs, blood vessels, and/or the brain. Lupus is also considered a rheumatic disease because it can cause aches, pain, and stiffness in the joints, muscles, and bones.

Lupus usually first affects people between the ages of 15 and 45 years, but it can also occur in childhood or later in life. Patients experience periods of chronic disease and remission. The cause of lupus is unknown. Researchers believe that there is probably no single cause but rather a combination of genetic, environmental, and possibly hormonal factors that work together.

The following symptoms are often accompanied with lupus

* Extreme fatigue
* Painful or swollen joints (arthritis)
* Muscle pain and stiffness
* Unexplained fever, over 100 degrees
* Skin rashes, including a butterfly shaped rash across the cheeks and nose
* Kidney problems
* Hair loss
* Nausea, vomiting, abdominal pain
* Headaches, migraine
* Seizures, stroke
* Depression, anxiety, confusion
* Photosensitivity (sensitivity to sunlight)
* Abnormal blood clotting problems
* Mouth or nose ulcers lasting longer than two weeks
* Pain in the chest on deep breathing
* Anemia
* Excessive protein in the urine

There are ways to help prevent a Lupus Flare-Up

*Avoiding sun exposure, high-dose birth control pills, penicillin, and sulfonamides (anti-bacterial agents)
* Exercising regularly (yoga, tai chi, walking)
* Receiving flu and pneumococcal vaccines
* Fatigue, from over exertion
* Stress, although there is no scientific evidence, it is very possible that extreme stress may play a role in triggering lupus (try meditation to help combat stress)

Sulfa Antibiotics- These medications (Bactrim, Gantrisin, Septra) are often prescribed for urinary tract infections and may cause an increase to sun sensitivity and occasionally lower blood counts resulting in lupus flares. There are also sulfa diuretics (water pills) such as Dyazide and diabetic drugs containing sulfa such as Aldactone.

Alfalfa Sprouts- Are in the legume family and contain an amino acid, L-canavanine. It can stimulate the immune system in people with lupus and increase inflammation. Other legumes are safe to eat as they have a much lower concentration of L-canavanine compared to alfalfa sprouts. Check labels on health food packaging as alfalfa may also be found as an ingredient in food products.

Fatigue-When your lupus is active, you very often suffer with fatigue. It is important to recognize this as a signal that your body needs to rest. It is essential that during a time of flare you get sufficient rest. This may include naps during the day, modifying your schedule as well as restructuring your priorities. Adjusting to fatigue often requires that you learn how to pace yourself in order to accomplish things throughout the day. Avoid strenuous exercise if you have fever or other signs of a lupus flare up.

Complementary and alternative therapies-A comprehensive treatment plan for lupus may include a wide range of complementary and alternative therapies

Nutrition-Nutritional tips for patients with lupus include the following. If you find, however, that certain foods seem to aggravate or consistently cause a flare-up of your lupus symptoms, you should certainly avoid eating those foods.

* Eliminate all suspected allergens, including dairy, wheat (gluten), soy, chocolate, eggs, corn, and preservatives; avoid alfalfa sprouts. Your provider may want to test for food sensitivities.
* A modified fast of five to seven days at two-week intervals may be helpful, especially during flare-ups. A modified fast can consist of eating fruits, vegetables, and fish or vegetable.
* Avoid coffee, alcohol, and smoking.
* Minimize red meat and saturated fats to decrease inflammation.

Potentially beneficial nutrient supplements include the following

* Omega-3 fatty acids such as flaxseed and fish oils decrease inflammation.
* Beta-carotene (50 mg three times a day), although some controversy exists about the use of vitamin A. Check with your health care provider before using.
* Vitamin B 12 (1,000 mcg via injection once or twice a week) to heal lesions.
* Vitamin E (800 IU per day)
* Melatonin (20 mg before bed) has been shown to be helpful in many autoimmune diseases. Take a lower dose if drowsiness occurs.
* Methylsulfonylmethane (MSM) (3,000 mg twice a day) helps prevent joint and connective tissue breakdown.
* Iron can increase inflammation. Avoid it unless you are anemic (have low red blood cells).

Herbs-Mix dandelion (Taraxacum officinale), yellowdock (Rumex crispus), echinacea (Echinacea purpurea), and garlic (Allium sativum) equal parts in a tea, 1 cup three times daily. Herbs may be useful for treating lupus, as well as secondary symptoms, such as depression and insomnia.

Homeopathy-An experienced homeopath can prescribe a regimen for treating lupus that is designed especially for you. Some of the most common acute remedies are listed below.

* Arsenicum album for restless exhaustion
* Calcarea carbonica for overworked, overwhelmed people with poor stamina and low back pain
* Nux vomica for irritability with constipation and sharp, cramp-like pains
* Tuberculinum for repeated chest infections and joint pain with swollen glands

Acute dose is three to five pellets of 12X to 30C every one to four hours until symptoms are relieved.

Chinese Medicine and acupuncture-can help balance immune response during remissions, and alleviate flare-ups.

Lupus is a very serious disease, patients need to be closely monitored during flare-ups to determine the appropriate course of treatment and induce remission. Always consult your primary physician before starting any new activity or dietary change.

Learning to understand lupus can help you recognize and manage a flare-up-- allowing you to take steps to avoid or reduce the intensity, also maintain good communication with your doctor. Finally, people with lupus are more susceptible to infections; avoid anyone who is sick with a cold or flu. The major cause of lupus-related death is infection. Support groups can provide a much-needed outlet for fears and concerns.

This information is for informational purpose only and is not intended to replace the care or advice of a physician.

You Should Also Read:
Lupus Foundation of America
Remedy Find
Healthy.Net


Related Articles
Editor's Picks Articles
Top Ten Articles
Previous Features
Site Map





Content copyright © 2022 by Victoria Abreo. All rights reserved.
This content was written by Victoria Abreo. If you wish to use this content in any manner, you need written permission. Contact Victoria Abreo for details.