Financial Planning For NonTraditional Students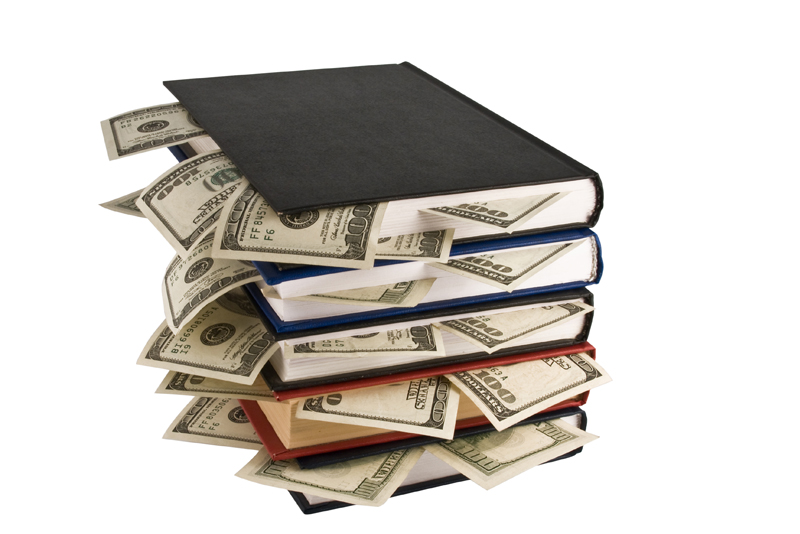 The decision to pursue career retraining or to go back to school as a nontraditional student is a complex and agonizing quandary for many individuals. Generally, discussion of career retraining focuses on the perceived benefits of higher wages and greater opportunities for advancement and personal growth. Although, the decision to pursue career retraining is seldom made on a whim, the financial planning component is often underemphasized. What are the long-term financial "payoffs", if any? How can one reconcile the additional expense of higher education with other more pressing financial responsibilities, such as funding college education for children, making mortgage payments and saving for retirement? Does it make sense to take on more debt, particularly in a shaky, precarious economic environment in which jobs are scarce and overall wages remain stunted? There are several competing financial concerns that merit thoughtful review:

• Analysis of your current income and potential for advancement based on your present level of skills, experience and education. How can you transition to a new field or move up to a higher position based on your current strengths? Or, have you basically reached a plateau? Does advancing further require solidifying your credentials with more specialized training such as a master's degree in a relevant discipline? What are your weaknesses? Is it possible to fill the gaps in your background with more feasible low-cost, short-term certificate programs? It may be helpful to consult with a career counselor to explore available options and gain productive feedback. Take advantage of networking opportunities and free career fairs. If employed, one of the best places to broaden your career horizons is at your place of work. Observe your colleagues and management personnel. What are their credentials? What level of experience do they have? What types of specialized skills or knowledge do they bring to the position? Company newsletters are a great source of useful information as they generally contain a section featuring "bios" of new employees and announcements of promotions and personnel changes. Make it a point to actively read the "bios" of these individuals (learn about their achievements, educational background, membership in professional associations and pertinent interests) as it can help you tap into fresh ideas that can revitalize your career goals.

• Determine a clear purpose for the need for additional education or training. What do you hope to gain? Will getting an advanced degree make you overqualified? That could also become a hindrance. Is additional training truly necessary? Will you be going to school part-time or full-time? Consider your personal situation and stage of life. Being a full-time, "nontraditional" student places an enormous and stressful demand on your time, physical and emotional energy, not to mention your personal life. It also usually means a temporary reduction of income. Is this an option you can realistically afford? If attending school full-time, what about the additional expense of health insurance?

• Honest appraisal of your debt situation. Will you need to apply for a loan? Or, will you be funding the education yourself? If so, the funds diverted from savings or investments (e.g., the sale of stock) represents the loss of a financial asset. How much do you have in the way of savings and investments? Do you have an emergency cash reserve? How will the reduction in your income (if applicable) impact your loan obligations? Can you meet your daily living expenses on a reduced income? Are you already stretched to the limit in terms of your debt obligations? If so, then it may be more practical to secure an additional part-time position, save money, pare down debt and forgo further education until you are on a more secure financial track.

• Evaluate the need for relocation.

• Consider the cost-benefit ratio of additional training. Be as specific as you possibly can about the academic or career retraining program. If there is one guiding principle it is "know the field, know the jobs, know the salaries." The degree of success or failure in terms of employment varies on an individual basis. However, it is noteworthy that for many older workers, retraining or the acquisition of a specialized degree does not necessarily translate into significantly higher earnings over time or measurable career advancement. The change may be fairly minimal when compared to the investment in higher education. Look for sectors in which you can hold a competitive edge and where your work experience could be a distinct advantage. Sadly, for many older workers, ageism is a genuinely uncomfortable reality.

• Crunch the numbers from every possible angle. Find out about any applicable education tax credits for which you may qualify as well as scholarships or grants. Avoid borrowing from your retirement funds such as a 401(k) or IRA and let the money continue to be reinvested. Community colleges are an invaluable resource for nontraditional students. Evaluate programs offered by public and private colleges and universities. Take advantage of your employer's tuition reimbursement program (if applicable). Research training programs in your city or county. Try to find low-cost programs (older workers may qualify for discounted tuition depending on the geographical location, program or academic institution).


Helpful Resources

Fastweb.com
Finaid.org

For informational purposes only and not intended as advice.


Related Articles
Editor's Picks Articles
Top Ten Articles
Previous Features
Site Map





Content copyright © 2023 by Reshma Vyas. All rights reserved.
This content was written by Reshma Vyas. If you wish to use this content in any manner, you need written permission. Contact Sandra Baublitz for details.