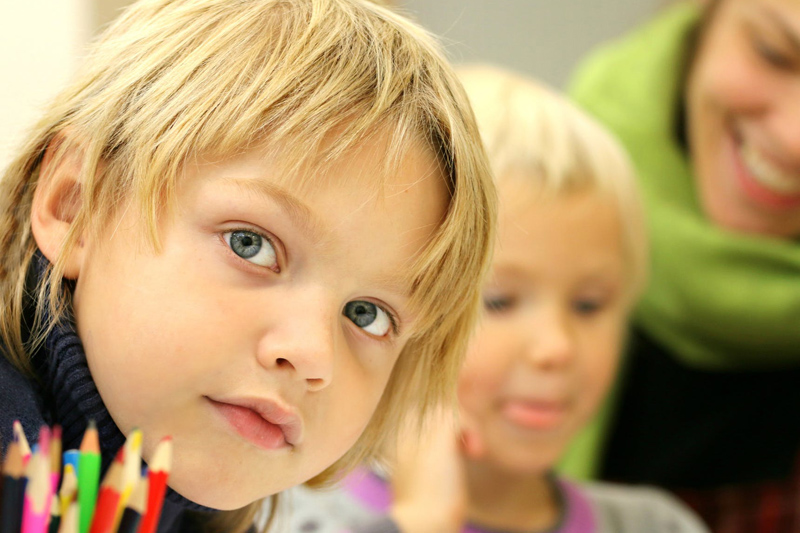 The season of Spring always brings to mind baby animals,and puppies are no exception. Begin this craft and learn project by reading about puppies.
Happy Birthday, Biscuit by Alyssa Satin Capucilli is a wonderful book about an adventurous pup! The author offers a website with fun and educational resources. There are several Biscuit themed activity sheets that are perfect for the preschool crowd. The link for her site is at the end of this article for reference.

After reading about the puppy Biscuit, discuss attributes of a puppy with your child or class. Some questions for discussion include:
1. What makes puppies and dogs different?
2. Do puppies behave like an adult dog?
3. Do you have a puppy or a dog? Do you have another pet?

On a whiteboard create a Venn Diagram to compare and contrast adult dogs and puppies. Consider offering a show and tell time for your classroom or playgroup for children to brings in their pups or other pets. Of course be sure to check for allergies, etc. with other children.

Now you are ready to enjoy crafting the "Puppy Planter" with your child. Enjoy, and be sure to have clean up plans set before you start!



Puppy Planter

Supplies Needed:

1 Terra Cotta pot, small or medium sized
1 small container each of brown or white acrylic paint & paintbrush
1 sheet each of brown and white felt material
Small bag of large wiggly eyes
Markers
Brown and white pipe cleaners (chenille stem)
Glue, crafters is best

Directions:

Your preschooler first needs to paint all around the outside of the terra cotta pot, including the inside rim. Your child can choose brown or white, or a combination of both. Be sure to have newspaper on hand to paint over,as well as a smock for your child. Next, let the pot completely dry. Meanwhile, cut out a circle from the brown or white felt for the dog's nose. You can have your child draw nostrils, etc. using the colored markers. Cut out two large brown or white triangle, square, or circle shapes for the dog's ears. Glue the bottom edge of the dog's ears to the inside rim of the pot. Help your preschooler glue on the wiggly eyes and the dog's nose. Your preschooler can twist a pipe cleaner a few times for a curly tail, or shape it for a longer tail. While brown and white are great matches, you can encourage a creative whimsical color, too. Assist your child and glue the pipe cleaner onto the back of the puppy pot. Let all of the glue dry for at least 15 minutes before handling. This pot can be filled with potting soil and seeds for a small plant, or given empty as a gift to a gardening enthusiast. Chances are that your preschooler will want to keep one pot for themselves, too!


Biscuit Website:
www.alyssacapucilli.com/literary-fun/index.php


Related Articles
Editor's Picks Articles
Top Ten Articles
Previous Features
Site Map





Content copyright © 2023 by Alissa Moy. All rights reserved.
This content was written by Alissa Moy. If you wish to use this content in any manner, you need written permission. Contact Amy Tradewell for details.