Hawaii Five-O Original TV Series Review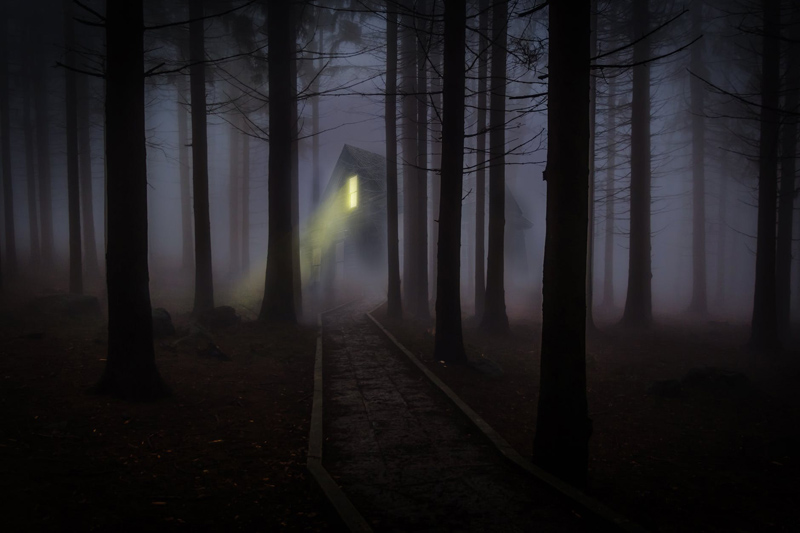 One of my favourite classic TV crime shows is the original series of Hawaii Five –O, starring Jack Lord as Detective Steve McGarrett, head of an elite police unit fighting major crime. (Who has not sung along with the catchy theme music (da-da-da-da-dah-dah) whilst making canoe paddling motions?)

And yet - when is a mystery not a mystery? Quite often – when it's a television crime series.

I have always felt that a good mystery is one that keeps me intrigued, keeps me guessing, and doesn't reveal the solution to the puzzle in question until the last possible moment. A crime story may have all of these elements and be a riveting mystery, or it may be simply the story of a crime and its detection.

The Five-O work alongside the Honolulu police force, but ultimately answer only to the Governor of Hawaii. Members of McGarrett's team include Dan Williams, known as Danno (played by James MacArthur), Chin Ho (played by Kam Fong), and Kono (played by Zulu).

Created by prolific television writer and producer Leonard Freeman, Hawaii Five-O ran from 1968 to 1980, during which time the team tackled just about every imaginable crime and criminal. Did these stories present the audience with crime or mystery? After catching up with some old episodes, I'd say this is primarily a crime show, but with a little mystery attached here and there.

For example, I watched an episode from Season Two of the show, titled A Thousand Pardons – You're Dead. Without preamble, the episode plunges us straight into an odd situation, when a widow rushes into Betsy's bar, throws off her black coat and veiled hat and orders champagne. Why is the widow Anna (Loretta Swit) so happy? Where did all that money in her purse come from? What part did Betsy (Barbara Nichols) play in all this, and who is the mastermind behind it all? Why is Anna's roommate Yoko (Barbara Luna) so disapproving?

So far so puzzling, and the mystery deepens later that night when a drunken Anna is murdered by a hit and run driver. Steve and the team are soon on the case and discover that Anna was one of three young women to be murdered shortly after their husbands were killed in action in Vietnam, and after they received $10,000 in GI life insurance.

What follows is a very good, dramatic investigation of a case of fraud and murder, which involves Danno putting on an army uniform and going undercover at Betsy's in order to get information from Yoko. Inevitably, they are attracted to one another, creating conflict that adds to the drama.

The team looks into both public and army records, and at this point the slight element of mystery in the story flies out of the window. Due to his demeanour, we strongly suspect one character of being the bad guy, and we very soon have our suspicions confirmed by seeing him commit yet another murder. Steve and bad guy challenge each other to a duel of wits, and all is resolved thanks to Yoko's involvement in a sting operation.

I mean no disrespect whatsoever to the wonderful Hawaii Five-O; I loved the show, and this episode is typically dramatic, interesting, well written, well acted, fast paced and satisfying.

Hawaii Five-O is an excellent classic crime drama, but I hesitate to call it a mystery. There is a crime to be solved, and by clever investigation and some action, the team solves it. At first we do not know who is behind the crime, but then we do. Is it a mystery?

Where are they now?

The stars of the show are sadly no longer with us. Jack Lord, who played Steve McGarrett, died in 1998 at his home in Honolulu. He was known not only as an actor on television and the Broadway stage, but also as a director and a talented artist.

"Book 'em, Danno!" was a line often addressed to James MacArthur. Over a forty year career the actor played a wide range of characters on television, in movies and on the stage. MacArthur died in Florida in 2010.

Kam Fong who played Chin Ho in the series was born in Honolulu, and died there in 2002.

Gilbert Kauli was better known by his nickname Zulu. Best known for his role as Kono, he went on to a successful career as a nightclub entertainer. He died in Hilo, Hawaii in 2004.

Several seasons of 'Hawaii Five-O' are available on DVD from Amazon.com; you can find them by clicking on the link given below.



Note: I streamed episodes of 'Hawaii Five-O' to my computer via Amazon Prime. I pay for my subscription to this service from my own funds.




Related Articles
Editor's Picks Articles
Top Ten Articles
Previous Features
Site Map





Content copyright © 2019 by Grace Rostoker. All rights reserved.
This content was written by Grace Rostoker. If you wish to use this content in any manner, you need written permission. Contact Grace Rostoker for details.