Pandora and the Flying Dutchman (1951)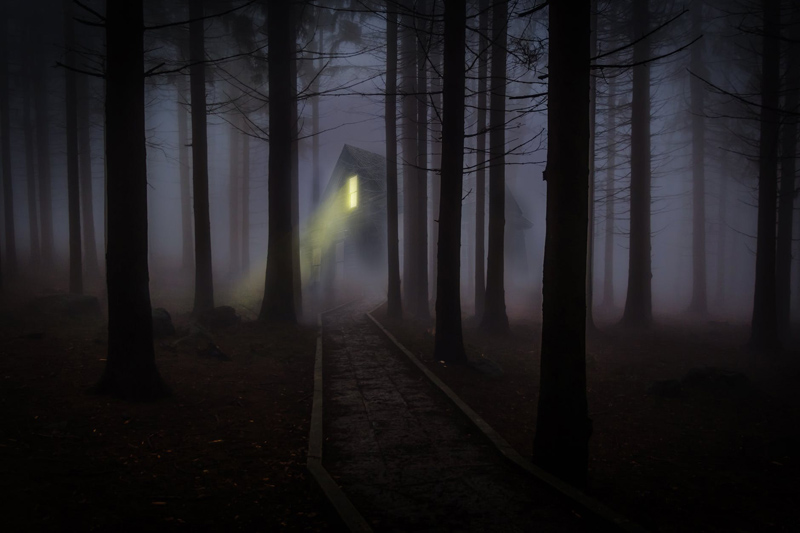 "According to legend the Flying Dutchman was condemned to wander the seas for eternity, unless he could find a woman who loved him enough to die for him."
These words on screen mark the beginning of one of the strangest movies ever to enter the mystery genre.
Pandora and the Flying Dutchman
is a mystery, a love story, a character driven drama
and
a fantasy. The mystery lies in the sudden appearance of Hendrik van der Zee (played by James Mason) in the small Spanish coastal town of Esperanza. His large sailing yacht is moored in the bay, but where is the crew? Strangely, it seems he is the only one onboard. Pandora Reynolds (Ava Gardner), an American singer, is strongly drawn to Hendrik, and perhaps she is the only one who can truly solve the mystery behind his arrival.
Set in the 1930s,
Pandora and the Flying Dutchman
was written and directed by multi-talented Albert Lewin (1894 – 1968), who wrote, produced and directed movies from the early 1920s to the late 1950s; apart from this movie, he is probably best known for writing the screenplay for the 1945 adaptation of Oscar Wilde's
The Picture of Dorian Gray
. The most striking of the movie's production values is the Technicolor cinematography of Jack Cardiff, which has now been beautifully restored. The rich colors in the movie glow with an almost other-worldly light, which enhances even further the strangeness of the story.
Pandora Reynolds is a woman who cannot help but enslave men to her; in the small English-speaking expatriate community of Esperanza, all the young men are in love with Pandora. She is beautiful, intriguing and magnetic; men are willing to die, even to kill, for her. Early in the movie we see Reggie (Marius Goring) commit suicide because Pandora has turned down his proposal. Later, racing driver Stephen (Nigel Patrick) proves his love by pushing his valuable racing car over the cliff and into the sea, because Pandora asks him to do so. And matador Juan Montalvo (Mario Cabre) will commit murder rather than see Pandora with another man.
When Hendrik van der Zee's yacht moors off the shore of Esperanza, it is not too surprising that Pandora swims out to it, perhaps expecting to exert her magic on yet another conquest. Instead she finds that she is the one who is beguiled; at long last the woman who has never loved, but has only enjoyed toying with men's affections, is in danger of losing her heart.
As Hendrik, actor James Mason both uses his mellifluous voice to full effect, and creates a character who is at once full of sadness, regret, love, despair and resignation. Can it be that he
is
the Flying Dutchman of legend, a man condemned to wander the seas for all time? And is Pandora the one woman who can end his eternal journey?
Although the character of Hendrik evokes sympathy for his plight, I find it hard to like Pandora; I feel that she is the kind of woman one loves to hate, but dare not admit it for fear of seeming envious of her beauty and charms. And yet, Ava Gardner brings not only her great beauty to the role of Pandora, but also an air of being somehow separated from real life, as though her game playing with men is a desperate attempt to experience the real emotions that she yearns for.
Pandora and the Flying Dutchman
is a movie I enjoy watching, although my feelings about Pandora tend to leave me a little uncomfortable when the story is over; but even this demonstrates how deeply affecting this movie can be.
For an intriguing mystery, an out of this world fantasy, visually stunning cinematography, and an insight into your own reactions to the characters and story, I recommend
Pandora and the Flying Dutchman
.
Note: I have Pandora and the Flying Dutchman on DVD as part of my personal collection.
Above is a link to the restored movie on DVD. As an Amazon Associate, if you make a purchase after clicking on this link, I will earn a commission.


Related Articles
Editor's Picks Articles
Top Ten Articles
Previous Features
Site Map





Content copyright © 2023 by Grace Rostoker. All rights reserved.
This content was written by Grace Rostoker. If you wish to use this content in any manner, you need written permission. Contact Grace Rostoker for details.