How to Properly Store and Care for Crochet Items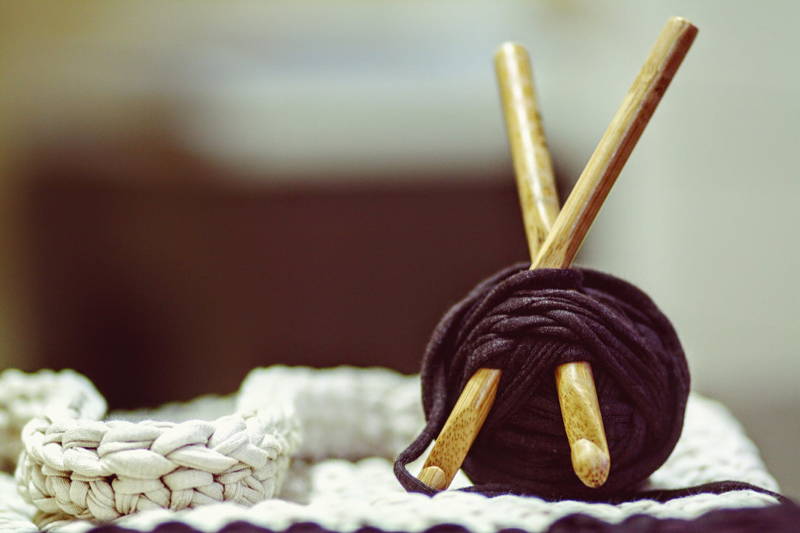 Let's face it; you've put a lot of hard work into your crocheted items, so you'll want to care for them the right way. Your crocheted projects are considered textiles and all textile fibers, from synthetics to natural, are subject to deterioration from the environment, even those that are scrupulously displayed. Let's talk about the biggest enemies of your crocheted items and what you can do to eliminate or minimize them.

1. Light. All light is damaging, especially sunlight, but fluorescent and incandescent are damaging too. You can eliminate some sunlight by drawing the shades when the sun comes through a window. Items on display or afghans spread out on a bed can be rotated in and out of storage every six months or so that they aren't constantly exposed to the light.

2. Warm temperatures and humidity. Warmth and dampness from high humidity accelerates deterioration of fibers and attracts bugs, mold, and mildew. The Textile Museum in Washington DC recommends you store your textiles between 65 to 70 degrees Fahrenheit and between 50 to 55 percent humidity. These conditions are easily controlled with humidifiers, dehumidifiers, and central heating and air. Basements and attics are not ideal places to store your textiles as those rooms can become too hot, cold, and damp.

3. Moths, carpet beetles, silverfish and other bugs. The best prevention is to periodically inspect your items before and during storage. If an infestation is detected, vacuum the items and freeze them in a sealed bag for a week to kill bugs, eggs, and larvae.

4. Dust particles and dirt cut into fibers. It's recommended to use a lower power hand held vacuum to clean your crochet items and always use clean hands when handling fibers.

If you're going to store your items away, a cool dark place such as a closet is recommended. Use archival materials for packing. Acid free tissue paper, rolling tubes, and rust free shelving are widely available. Place a barrier of tissue paper between your item and the box, drawer, or trunk if that's what you're using as a storage container.

Small projects and lace can lay flat between layers of acid free tissue paper. However, it's never recommended to fold large projects. The folded area will crush, break and weaken fibers leaving a permanent crease. You can lay blankets over a quilt rack or spread out on a bed. Just remember to rotate them in and out of storage and vacuum them off before doing so.

Garments can be hung up for storage. Never use wire hangers and be sure the hanger you use is sturdy and the correct size. Use a garment bag if you like, but avoid plastic and vinyl materials.

Protecting your crochet work is easy. There's really no reason not to do it right from the beginning. If you have questions feel free to send an email or post them in the forum using the links provided in the right hand column. Also fell free to share any great storage techniques you know about that aren't mentioned here.





Related Articles
Editor's Picks Articles
Top Ten Articles
Previous Features
Site Map





Content copyright © 2023 by Melissa Rodriguez. All rights reserved.
This content was written by Melissa Rodriguez. If you wish to use this content in any manner, you need written permission. Contact Holly Messenger Aamot for details.