Thyroid Antibody Treatement for IVF Success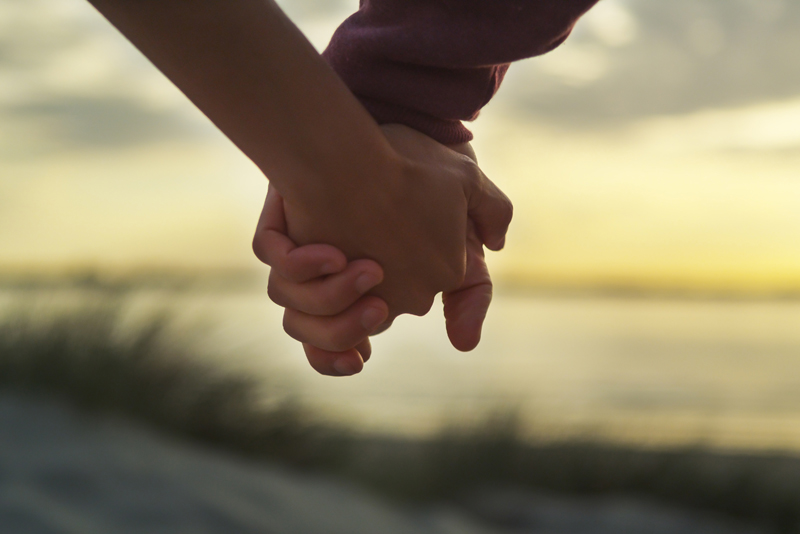 When women with elevated thyroid antibodies pursue IVF, miscarriage rates are known to be more than double those of antibody negative women. Some studies (1) have show that thyroid hormone replacement can have a positive effect upon thyroid antibody related miscarriage rates, even when the TSH is 'normal.' Another little-used strategy of merit is low dose steroids in combination with thyroid hormone replacement.

If you have elevated thyroid antibodies - and especially if you have a history of miscarriage - treatment using a low-dose a steroid along with aspirin and thyroid hormones may confer significant protection upon your pregnancy.

Many women are not offered thyroid antibody testing before IVF, especially if their TSH falls within the 'normal' range or if they have had a baby successfully before. Testing for TPO and TG antibodies is essential. Without a thyroid antibody test, by default you will never be offered protective treatments that can reduce your risk if you have thyroid autoimmune disease.

The results of a 2009 study (2) on low-dose prednisone - with aspirin and thyroid hormone - for miscarriage reduction are promising. This study on 129 euthyroid (normal TSH but elevated antibodies) women and 200 matched controls found that approximately 10.5% of women are euthyroid (normal thyroid) but have positive thyroid antibodies, especially women with endometriosis (21.8%) and reduced ovarian reserve (22.5%). These women have high miscarriage risks which would remain hidden - and untreated - without an antibody test.

When thyroid antibody positive women were treated with a combination of thyroid hormone, aspirin and prednisone their success rates closely mirrored that of women without thyroid autoimmune disease and far exceeded the results of their untreated counterparts. This combination of medications was shown to produce:

"...significantly higher pregnancy (25.6%) and implantation rates than untreated ATA+ patients (7.5%) and overall IVF results comparable to patients without ATA."

The treatments used in this study were 50 mcg/day of oral Levothyroxine (L), 100 mg of aspirin (ASA) and 10 mg of prednisone (P) from the first day of ovarian stimulation, which was increased to 30 mg/day of prednisone for the 5 days after embryo transfer then dropped back to 10 mg/day. This kind of treatment is usually continued throughout the first trimester - if pregnancy is confirmed - then tapered off gently.

Women treated with this combination also experienced higher ovarian responsiveness to gonadotrophins compared to women with thyroid autoimmune disease who did not receive this protective treatment. Women who were ATA+ and untreated needed a higher gonadotrophin dose, a longer period of stimulation and had poorer quality oocytes and embryos too. The researchers noted that:

"...ATA+ patients who did not receive any adjuvant treatment showed significantly poorer ovarian responsiveness to stimulation..."

The IVF results in the treated women were comparable to those observed in women with good thyroid health and the study concluded that:

"ATA+ patients undergoing IVF could have better outcome if given LT+ASA+P as adjuvant treatment..."

The researchers described this treatment as having "low potential risk" and a previous study by the same authors reported a significant decrease in severe ovarian hyperstimulation syndrome.

Another study (3) tested a similar combination in 210 women with recurrent miscarriage, this time using 20 mg of prednisone per day, 100 mg of aspirin, 20 mg of progesterone and 5 mg of folate every other day which were all taken throughout the first trimester. This study concluded that:

"A combination treatment of prednisone, aspirin, folate and progesterone is associated with a higher live birthrate compared with no treatment in women with IRM (idiopathic recurrent miscarriage)."

The women in the treatment group had a live birth rate of 77% compared to 35% in the control group who received no treatment. The treatment group had a low miscarriage rate of 19% compared to 65% in the control group.

Other studies have used lower amounts of prednisone - 0.5 mg - throughout the first trimester to successfully treat other kinds of autoantibodies such as anti-ovarian antibodies, also associated with IVF failure.

A similar study on generalized autoimmune antibodies used 10 mg of prednisone a day along with 100 mg of aspirin to increase IVF success rates in women with repeated IVF failure. The researchers concluded that:

"Combined treatment of prednisone for immunosuppression and aspirin as an anti-thrombotic agent, starting before ovulation induction, may improve pregnancy rate in autoantibody seropositive patients who have had repeated IVF-ET failures."

Although studies show favorable results from using low doses of prednisone some physicians prefer the drug dexamethasone. Dexamethasone has been shown in some studies (5) to improve ovarian responsiveness (to Clomid) -

"Dexamethasone can have a positive impact on ovarian response..."

Dexamethasone is also used to quiet natural killer cells (NK) which are known to be more prevalent in women with thyroid autoimmune disease and a history of miscarriage giving an added benefit.

Other studies (6) have shown an increased response to gonadotrophins. when 1 mg of dexamethasone was used daily; this amount is equivalent to approximately 7 mg of prednisone.

Although long-term, high-dose steroid use is associated with significant risk, studies on short-term, low-dose steroid such as those above generally report good tolerance levels with little or no side-effect or risk. If you have high levels of thyroid antibodies - TPO or TG - these treatments may help you to succeed and significantly reduce your miscarriage risk. Talk to your physician an see if they would help you.

This article is purely for educational and informational purposes and is not intended to substitute for medical diagnosis or treatment for which you should consult a physician.

Would you like articles like this delivered to your email weekly? Sign-up for the BellaOnline weekly newsletter, it's free and you can subscribe anytime you like. The link is below.


References:

(1) J Clin Endocrinol Metab 2006 Jul;91(7):2587-91. Epub 2006 Apr 18. Levothyroxine treatment in euthyroid pregnant women with autoimmune thyroid disease: effects on obstetrical complications. Negro et al, Department of Endocrinology, Azienda Ospedaliera LE/1, P.O. "V. Fazzi", Piazza F. Muratore, 73100 Lecce, Italy.
Revelli, et al. Reproductive Biology and Endocrinology 2009, A retrospective study on IVF outcome in euthyroid patients with anti-thyroid antibodies: effects of levothyroxine (50mg), acetyl-salicylic acid and prednisolone adjuvant treatments Reproductive Biology and Endocrinology 2009, 7:137 doi:10.1186/1477-7827-7-137
A combination treatment of prednisone, aspirin, folate and progesterone in women with idiopathic recurrent miscarriage: a matched pair study. Fertility and Sterility 2006 Jul;86 (1):145-8.
Mild Thyroid Abnormalities and recurrent Spontaneous Abortion:diagnostic and therapeutic approach. Vaquero et al. Am J Reprod Immunol 2000 Apr;43(4):204-8
Use of dexamethasone and clomiphene citrate in the treatment of clomiphene citrate-resistant patients with polycystic ovary syndrome and normal dehydroepiandrosterone sulphate levels: a prospective study. Parsanezhad ME et al. Fertility and Sterility, Nov;78(5):1001-4, 2002
(6) Low-dose dexamethasone augments the ovarian response to exogenous gonadotrophins leading to a reduction in cycle cancellation rate in a standard IVF programme. Human Reproduction, Sept; 16(9):1861-5,2001




You Should Also Read:
Vitamin D Boosts IVF Success
How Gluten Harms Fertility and Causes miscarriage


Related Articles
Editor's Picks Articles
Top Ten Articles
Previous Features
Site Map





Content copyright © 2023 by Hannah Calef. All rights reserved.
This content was written by Hannah Calef. If you wish to use this content in any manner, you need written permission. Contact Hannah Calef for details.