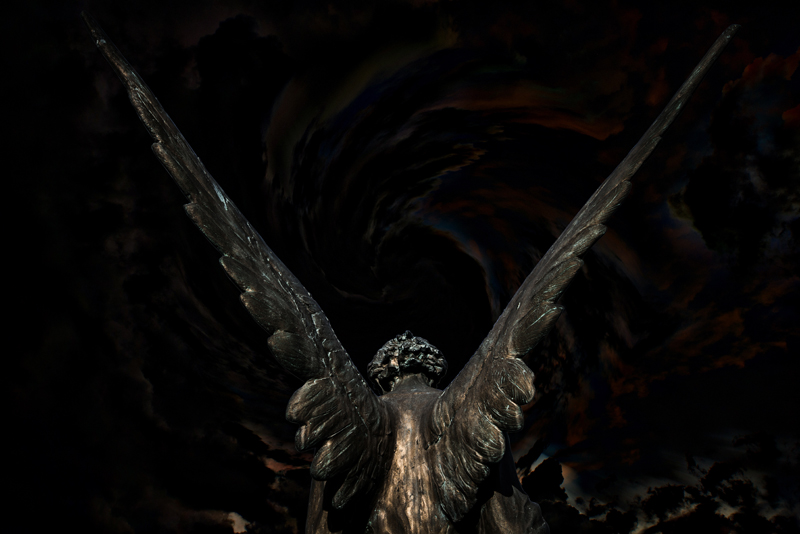 This is the debut record from the new outfit put together by Tim "Ripper" Owens. Owens you might remember was the guy that replaced Rob Halford in Judas Priest for a time. Also currently the vocalist in Iced Earth, he also has found time to assemble his own band. Apparently, Ripper is a songwriter and Priest was already quite well set-up with two guys by the name of Downing and Tipton, so this is his chance to put his own lyrical voice out there.
Beyond Fear is sort of like a less-lumbering Priest. It's still as heavy as lead but not quite as plodding. Best of all it retains the same Classic Metal sound that serves Ripper so well. The band contains Owens, of course, on vocals. He is joined by lead guitarist John Comprix, Dwayne Bihary (rhythm guitar), Dennis Hayes (bass) and Eric Elkins (drums). The band sounds pretty tight and Comprix in particular is a shredder of the highest order, cranking out solos that singe your ears.
There are 14 tracks on this disc, which clocks in at just over 47 minutes long. "Scream Machine" buzz-saws out of the gate like the Tasmanian Devil looking for something to rub his itch on. Owens wastes no time reminding you why he replaced Halford, soaring into lofty notes like a hot knife through butter. The tank-like wall of sound that kicks off "And…You Will Die" just barrels on throughout the cut while Owens does his thing over top. Heavy but mobile. Ripper shines on the power ballad (metal style) "Dreams Come True", which is just excellent, proving the band is versatile. "I Don't Need This" is fairly memorable, punctuated by a gritty but
This is a great debut from a band that has a legitimate shot at succeeding due to the strengths of both the front man and founder and the strong material.
Track Listing
1. Scream Machine
2. And… You Will Die
3. Save Me
4. The Human Race
5. Coming At You
6. Dreams Come True
7. Telling Lies
8. I Don't Need This
9. Words Of Wisdom
10. My Last Words
11. Your Time Has Come
12. The Faith
You Should Also Read:
Tim
Tim


Related Articles
Editor's Picks Articles
Top Ten Articles
Previous Features
Site Map





Content copyright © 2019 by Morley Seaver. All rights reserved.
This content was written by Morley Seaver. If you wish to use this content in any manner, you need written permission. Contact Morley Seaver for details.