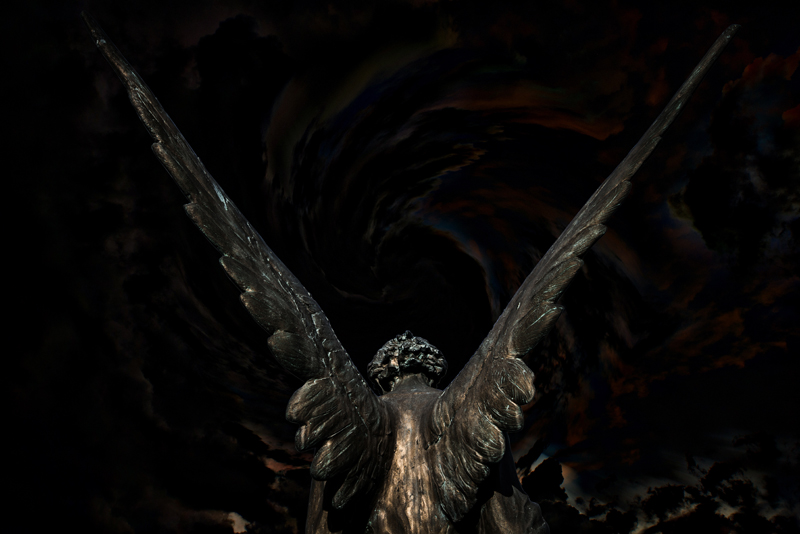 OK, I'm about to say something pretty blasphemous to certain music fans. Want to hear one of the best albums AC/DC never made? Check out the new disc from Delaware's Main Line Riders. I haven't really liked an AC/DC record since
Back in Black
. Oh sure, since then they've made lots of great songs but never a great whole record.
Picture 'ol Bon back with Angus and the boys (no offence to the great Brian Johnson) and shoot 'em up with a burst of energy resulting in some inspired songs and you've got
Worldshaker
. There's just no way around it. These guys sound like the Aussie band, in particular vocalist Shawn Edward Browning who is a Bon Scott clone. Not just a one-trick pony, however, there are other more subtle elements that help color in the picture, namely shades of early LA Guns or Hanoi Rocks.
This is the second record by the band which was started by guitarist / songwriter Cliffy and it's a solid effort indeed. We're in full freight-train mode from the get-go when "It All Ends Tonite" powers its way through your speakers. "Throwin' Bones to the Wolves" is where it starts to get good. The crunchy guitars are the framework for Browning to wail over and the energy level raises noticeably. "Hell Ain't a Good Place to Be" sounds like it could have fit perfectly into
Let There Be Rock
or
Powerage
. If you're not pounding your foot into the pavement when "Through With You" takes flight, you're legally dead.
When was the last time you heard a ballad like this on an AC/DC record? "Comin' Home" is the lighter-waving moment on the record. It's has flavors of country in it like a Skynyrd song and is a nice break between all the ruckus. "Rhythm-N-Blues" is a bit more straight-ahead and has an undeniable booty-shake.
"Broken Hearted", "It's a Revolution" and the title track are all solid rockers while "Power Surge" sits a couple of notches above courtesy of a great chorus. For me, the best cut on the record is "Chrome & Steel" which swaggers along, exuding confidence. "We Are the Ready Ones" is almost equal to the task.
The Main Line Riders are apparently all Christians and their lyrical content reflects that so fans of that type of music will be especially stoked.
I had not heard of the band before checking out
Worldshaker
and I was very surprised and pleased at the quality of the songs. This is an absolute perfect disc for cruising the highways this summer with the volume all the way up. In a perfect world, we're going to be hearing a lot more from these boys!
You Should Also Read:
Main Line Riders Official Site


Related Articles
Editor's Picks Articles
Top Ten Articles
Previous Features
Site Map





Content copyright © 2019 by Morley Seaver. All rights reserved.
This content was written by Morley Seaver. If you wish to use this content in any manner, you need written permission. Contact Morley Seaver for details.