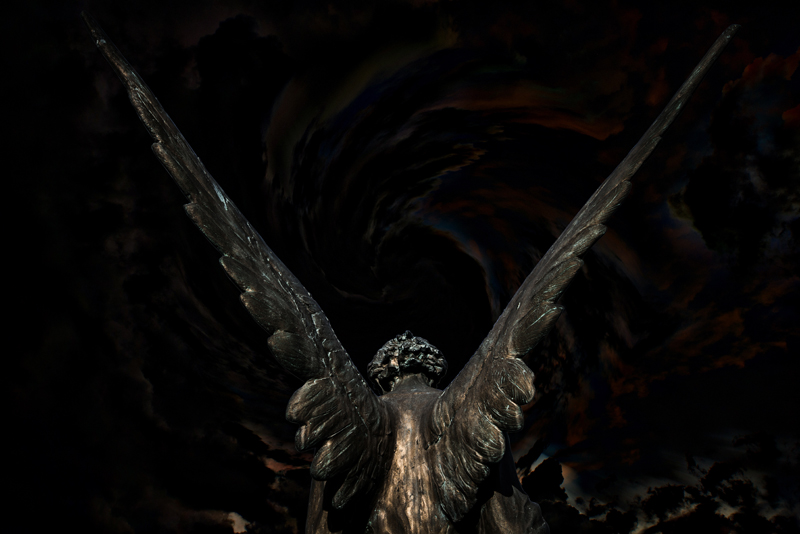 Only the mind of one of the originators of Shock Rock could spawn a record like Sexual Savior. Legendary Alice Cooper drummer Neal Smith has managed to keep his hand in the music scene since the band went on a 34 year hiatus. While he has put out records such as his Cinematik project and a collaboration with former Cooper bassist Dennis Dunaway and Blue Oyster Cult's Joe Bouchard, Sexual Savior is a return to form of material like "Sick Things" and "I Love The Dead".

This is a gritty affair that takes on outlooks of the fringe of society, murderers, those that walk a solitary path due to alienation or madness, and others who just choose the darker side of the highway --- pure sex, drugs and rock & roll. The titles of the songs will give you all the direction you need, "Disturbed", "Thrill, Thrill, Thrill, Shoot to Kill", "Monsters in the Attic", "Naked and the Raw". This is a record to be consumed in one whole sitting, not just a blast here and there. Put this on after dark and slowly sink into the dirt.

Sexual Savior, released on Valentine's Day, represents a huge chunk of Smith. He wrote all the songs and played almost everything on it as well as producing the affair. Accompanying the CD is a companion booklet with lyrics, augmented by steamy pictures of eye candy that represent each song. It was with great pleasure that I had the opportunity to speak with Neal recently to talk about the record.

antiMusic: Congrats on Sexual Savior.

Neal: Oh thank you. It was a fun project to work on, I can tell you that much.

antiMusic: I can imagine. One of my jobs is an hour away by car so it's a perfect record to put in the car and cruise to.

Neal: (Laughs.) That's one of the main reasons I wrote it, was because I just wanted to put some songs together that I liked. You know, people talk about the reasons or the target, and I go…I wasn't really thinking about that. I was inspired to write some songs and when I listened to them I could play them more than one time and still enjoy them. So that was MY motivation.

antiMusic: Yeah, I like everything on there. But there are four cuts that really stand out to me. "Dynasty Of Darkness" is probably my favorite cut on there. "Human Condition", "Beware Of The Dog" and "Naked In The Raw" all fit a certain kind of vibe for me.

Neal: Oh cool. Yeah, "Naked In The Raw" I really liked that one too. It was a cool song from the standpoint. I don't know if too many people would listen to it and understand that the names of all the women that are mentioned in there are starlets over the last couple of decades. If you listen to it, the first names of everybody are from Britt Ekland, Marilyn Monroe, and Jayne Mansfield. They were the inspiration. So I get inspired by women and these were certainly good women to be inspired by.

antiMusic: Absolutely. And on that topic, I was going to say, in addition, thanks so much for the outstanding artwork and everything on the record too. (laughs.)

Neal: (laughs) Well that was another fun part of it too. The photographer, Jayson Byrd, he and I had been talking about this for a number years. And I know with the invention of iPods and mp3s and everything, I felt that cdBaby would download mp3s for people on Sexual Savior and but I, because of my background and being so visual and everything I wanted, I couldn't have 11 cd covers but I certainly could have 11 pictures that represented each song, and that's what I wanted to do. If it was going to be one photograph that was going to be representative of each song, it was going to be the ones that we had in there. So that was kind of fun working with the photographer on that…

antiMusic: Absolutely. I guess to start with, besides your other band projects that you've been involved with, your last solo record was Platinum God. How did the Killsmith evolve in terms of when were the songs written and why did you go with that name instead of under your name?

Neal: The way that it evolved was I had been inspired since 2002-2003. I was fortunate to get to some concerts in New York City and saw some bands that were high energy; you know, very industrial strength, kind of metal band that varied from bands that we know. And some of them certainly were not world famous or nationally famous across the United States but they just inspired me with their energy and most of them were younger bands. A band like Thrill Kill Cult was a band that I had liked over the last couple of decades and through the '90s and '2000s and actually got to know those guys pretty well. And they were sort of the inspiration for the song "Thrill, Thrill, Thrill, Shoot to Kill". And they…and I thought, well that's kind of cool stuff. And actually one of the bands I was in before I had joined Mike Bruce and Dennis, and Vince at the time, I was actually in a band where I was a stand up singer and actually we opened for the Nads which you know was the band I eventually became a member of and then we became Alice Cooper. So I had a little bit of experience, and I mean very little, as a lead singer, so when I wrote these songs, I wrote them from the stand point of being a singer rather than being a drummer. Like Platinum God was more or less, I wrote all the songs on there but I never really saw myself as front man on that. But actually the character sort of developed itself. I didn't want to do rap, and I didn't really want to be like a virtuoso singer, which I'm not, but I still got to sing if I felt like it. But I just wanted something that was a little bit rawer. And just putting the name Neal Smith to it, it just demanded something with a little more guts to it. And a long time ago, when people, with Jimi Hendrix and The Who and those bands were starting to come out in the late sixties, early '70s, really power rock. It wasn't like the Stones, like hard rock, and there really wasn't the term heavy metal at the time. And we used to just call it Kill Rock. That was an expression we used to use. So I kind of used the combination of kill rock and my last name for Killsmith. And also, if a black smith makes horseshoes or a goldsmith deals in gold and making precious metal jewelry and what have you, then Killsmith simply means, creator of really powerful music. So that was sort of the inspiration for it.

See the link below for the rest of the interview.
You Should Also Read:
To read the rest of the interview
Killsmith official site


Related Articles
Editor's Picks Articles
Top Ten Articles
Previous Features
Site Map





Content copyright © 2022 by Morley Seaver. All rights reserved.
This content was written by Morley Seaver. If you wish to use this content in any manner, you need written permission. Contact Morley Seaver for details.