The Maldives - Indian Ocean Resort Islands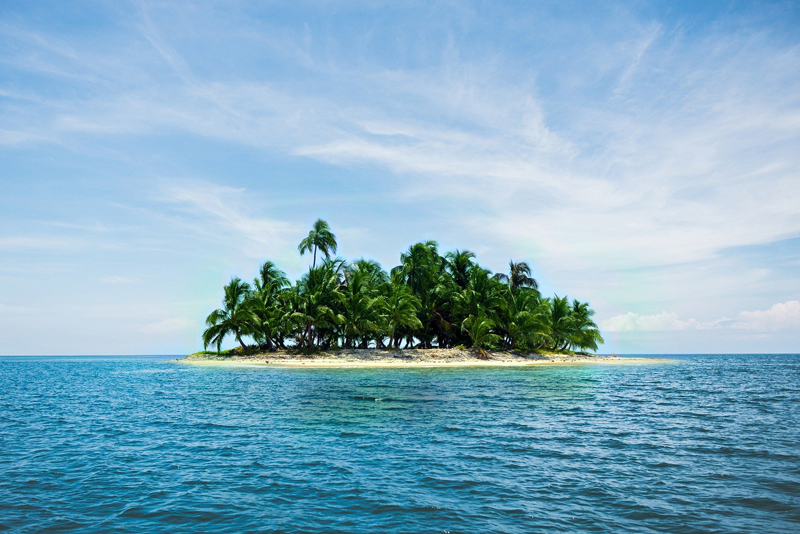 The Maldives are definitely not the place for a budget vacation. But if you are ready to splurge and spoil yourself, they can be your little slice of heaven.
This spectacularly beautiful island nation is made up of 1190 coral islands grouped into 26 atolls, and these atolls are spread over an area of about 90,000 sq. km. in the Indian Ocean. But the islands themselves have a land area of only 298 sq. km. and only 200 of the islands are inhabited; and then there are the 80 or so tourist resort islands. That's right – the tourist resorts are on their own islands, and for the most part there is only one resort on each island. The upside of that is no crowding; the downside is that you need to reserve your resort carefully – if you don't like it, you can't easily change to another. Note that many of the resorts tend to attract groups of tourists from certain countries, and most of the tourists are either European or Asian. So one resort may have almost all Italian guests, while another is mostly German guests, etc. It's best to find one that either suits your tastes specifically or appeals to a wide audience.
Tourism constitutes the primary industry in this tiny nation and they make a big deal of the tourists. Many of the resorts are upscale (and pretty much all are expensive), with very large numbers of staff catering to every need of those who really want to enjoy a sense of luxury. And the environment makes it easy to feel spoiled. The turquoise hues of the water are indescribable, especially when contrasted with the stretches of white sand beaches backed by palm trees and mangroves.
And you can guess what that spectacular water means – plenty of amazing snorkeling and scuba diving opportunities. Essentially all of the resorts offer scuba diving lessons and/or tours. And the snorkeling is often right out your door. There are dive sites to suit pretty much all levels of divers, from beginners to advanced. Though those who are really into diving would probably prefer to sign up for a live-aboard dive trip rather than stay at one of the island resorts, since that will ensure you see the greatest variety of marine life. Besides all of the hundreds of varieties of fish and the sea turtles swimming in the lagoons, if you go a little further out you can often see manta rays, eagle rays, whale sharks, hammerheads and more.
If you choose to book a trip to The Maldives, be prepared for peace and quiet and tranquility. Besides water sports, there is not that much to do here. Each island tends to have only one or two resorts, so what the resort has is what you enjoy. You can take boat trips to other islands, but there's still not that much to do. There are really no museums, no famous sightseeing locations, no shopping malls and very little nightlife. You can't even really do much hiking since the islands are all very small and flat – the highest point on any island is less than 3 meters above sea level! But there are gourmet restaurants and luxurious spas. Your trip here will be about letting them pamper you, relaxing, and enjoying the scenery, the water and the marine life.
So if you're looking for that amazingly romantic, really out-of-the-way, spectacularly beautiful, decadently luxurious vacation, The Maldives may be the place for you. Just be prepared to pay a pretty penny for it!
Note: no promotional consideration was provided or paid for this article.


Related Articles
Editor's Picks Articles
Top Ten Articles
Previous Features
Site Map





Content copyright © 2023 by Laura Hartney. All rights reserved.
This content was written by Laura Hartney. If you wish to use this content in any manner, you need written permission. Contact Malika Bowling for details.