Five For Family Fun In Curaçao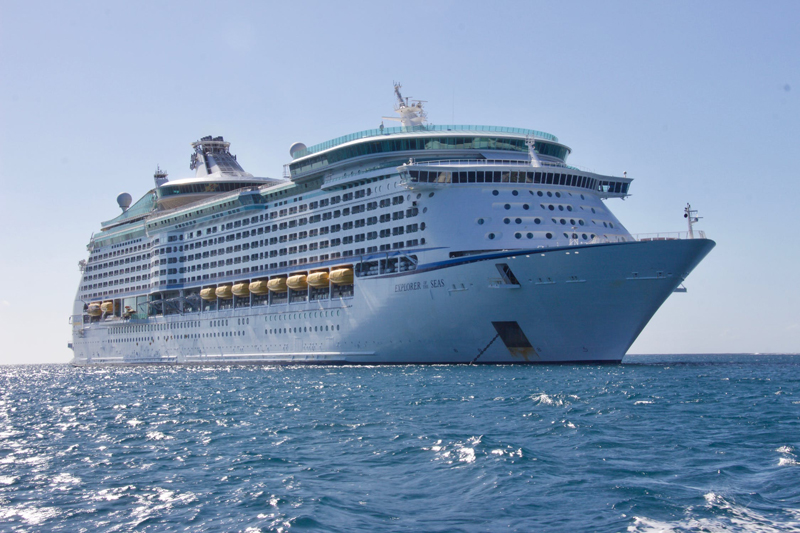 The Southern Caribbean is home to the beautiful island of Curaçao. Located just 40 miles off the coast of Venezuela, this unique island is a popular cruise port welcoming an average of 400,000 cruise passengers each year. It's no wonder that cruise ships flock to this multicultural destination. The island is renowned for its distinctive architecture, exceptional watersports, and superb weather year-round. It's also a great place for families to visit.

Cruise ships dock in Willemstad, Curaçao's capital and its only major city. First settled in 1634, Willemstad contains a wide array of attractions that families will enjoy. Heading across the Queen Emma Bridge is an adventure in itself. Dubbed the "Swinging Old Lady," this floating pontoon bridge links Willemstad's Punda and Otrobanda districts. The bridge opens and closes periodically to accommodate ship traffic. At the nearby Floating Market, vendors in small boats sell a variety of fresh fish and produce brought from Venezuela. Families should make a beeline for the Marshe Bieuw marketplace to try some of the island's food specialties, including delicious pumpkin pancakes. Shoppers at the local handicraft market can uncover enticing souvenirs to take back home from their cruise. Dutch, Papiamentu and English are Curaçao's official languages, but Spanish is commonly spoken as well.

As a UNESCO World Heritage Site, there are a number of historic areas in Willemstad for families to explore. The city's colorful buildings and 17th century architecture have been well preserved. One of Curaçao's most visited sites is Mikvé Israel-Emmanual Synagogue, the oldest synagogue in continuous use in the Western Hemisphere. Families also enjoy visiting Fort Amsterdam, built in 1635 and situated at the entrance to Willemstad's harbor. Kids can look for the cannonball fired by Captain Bligh's troops that's lodged in the fort's southwest wall.

Families will find lots to experience on Curaçao, from fabulous marine life and watersports to farms and natural beauty. It's impossible to see it all in one short day in port. Families will have to sample one or two favorites and then come back to Curaçao to enjoy more of the fun.

Here are five of the island's top family friendly attractions:

1. Curaçao Sea Aquarium. Launched in 1984, this Sea Aquarium offers a wide variety of marine-related experiences for families. The complex's unique open water design enables all of the aquarium's habitats to be in contact with the sea. A number of shows, tours, attractions and programs are included in the Sea Aquarium's admission price. These include dolphin and sea lion shows, stingray encounters, flamingo feeding, aquarium tours, touch tanks, and more. The Sea aquarium's underwater semi-submarine also allows families to see sharks, stingrays, turtles and colorful fish without getting wet. In addition to the Sea Aquarium's included activities, guests can purchase additional experiences from a variety of independent companies operating at the Sea Aquarium. The Dolphin Academy Curaçao offers dolphin encounters and swims, while the Ocean Encounters program provides sea lion and other animal encounters. Both of these are very popular with vacationing families.

2. Beautiful Beaches. Curaçao is known for its beaches with over 35 lovely strands on the island to explore. Beach going is a local family tradition, with families flocking to the beaches on Sundays. Sea Aquarium Beach is a good choice for cruising families, combining a visit to the popular Sea Aquarium with a few hours of fun in the sun. Jan Thiel Beach is another good choice for those with children. It has a partially enclosed wading area that's great for kids and even a small waterpark. For cruise guests seeking the ultimate in postcard-perfect scenery, Playa Knip is particularly stunning.

3. Curaçao Ostrich Farm. Children and parents alike will be fascinated by a visit to Curaçao's Ostrich Farm, one of the largest ostrich breeding farms outside of Africa. While touring the ostrich farm, families will learn more about these fascinating creatures and will have the chance to feed and interact with them. Adventurous guests can even ride an ostrich as well. Kids will enjoy watching the intricate performance of the "ostrich warning dance," standing on an ostrich egg, and seeing other farm inhabitants including emus, crocodiles, parrots, potbellied pigs and more. Don't forget to visit the restaurant and the gift shop while you're here – they're excellent.

4. Hato Caves. Located north of Willemstad, Curaçao's Hato Caves contain beautiful stalactites and stalagmites, limestone formations, ancient cave paintings, pools and even a waterfall. Dramatic lighting illuminates many of the large chambers. These fascinating underground caves are over 200,000 years old and are home to a colony of long nosed fruit bats. Guided tours of the caves provide visitors with a look back at Curaçao's history and culture. Hiking trails are also located in the area. There are about 50 steps down to enter these underground caves, which tend to be warm and humid rather than cool. Families enjoy exploring the caves, but visits are not appropriate for individuals with mobility issues or children who are afraid of the dark.

5. Kayaking Through Spanish Water. Curaçao is famous for its wide variety of watersports and adventurous experiences. On this tour, guests will be taken to Jan Sofat to receive instruction on safety and how to paddle their kayak before launching. The trip takes participants through the Storm Plas, an area where the outgoing and incoming tides converge. Paddling through this section is challenging and exhilarating. After crossing the Storm Plas, guests pull their kayaks up onto a lovely beach where they can swim, snorkel and relax before heading back to Jan Sofat. Since this is somewhat challenging excursion, all participants must be 12 years of age or older and no more than 220 pounds in weight. Sports-loving families with teens and young adults will enjoy this activity. It's this special kind of bonding adventure that keeps Curaçao vacationers coming back for more.

If You Go:

To find out more about what to see and do in Curaçao, visit www.curacao.com.





Related Articles
Editor's Picks Articles
Top Ten Articles
Previous Features
Site Map





Content copyright © 2021 by Nancy Schretter. All rights reserved.
This content was written by Nancy Schretter. If you wish to use this content in any manner, you need written permission. Contact Nancy Schretter for details.