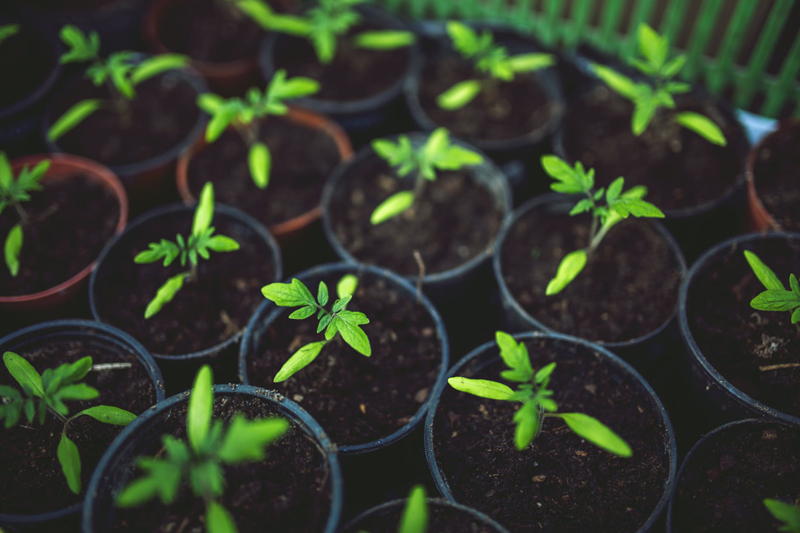 Although the gardening season is winding down, there are still things to do before winter. For the next three months, after the soil temperature drops below 60 degrees there are jobs to do. Now is the time to start thinking about planting bulbs for beautiful spring flowers. Some of these flowering bulbs are crocus, Anemone, tulips, daffodils, hyacinths, and dwarf iris.

Selecting Healthy Bulbs

Bigger bulbs don't mean that they are healthier. Bigger usually means that they are an older bulb and will produce a bigger plant. If you want just a small, splashy area of maybe ten tulips, then pick the biggest bulbs you can find. However, if you want a large area of a certain flower, then the smaller ones will work just as well. In a few years time, the bulbs that you planted will have grown bigger.

What to Look For In a Bulb

Another thing to look for when making your choices is to find firm bulbs. If they have a soft or mushy spot, put them back because they won't grow. Picking out flower bulbs is like choosing onions to buy. You pick ones that are firm, without bruises and the same goes for your perennial bulbs. Do not buy a bulb that is shriveled or dried out either. That means the life force hidden inside that bulb has withered and died.

Dig Your Holes

Once you have your bulbs picked out and bought, dig up the ground where you want your new bed of spring flowers to be. Dig the hole to the depth that the directions say. Each bulb has a different planting depth and the label should tell you how deep to plant. If not, then your gardening books should have that information. In the bottom of each hole, sprinkle some Bone meal or bulb fertilizer. This will give your bulbs an added boost of nutrients to help them grow.

Plant your bulb, with the top pointed toward the surface. You can tell the top from bottom, by looking for the flattest end. This is an indication that that is the bottom. Although some perennials can still grow if planted upside down or sideways, they don't always make it. It is hard for them to grow that way especially if the ground it hard. Cover the bulb with dirt. You can also place a stick or something to mark each row or plant. If you do this, you will know where your new plants are and won't pull them out by thinking they are weeds.

Transplanting Peony Plants

If you have peony plants to move to a different place in your garden, you can do this any time until the month of November. Just choose a place where they will receive full sun next spring and plant it in rich deep soil. If you are transplanting peony plants, do not plant them any deeper than you dug them up, otherwise they may not bloom for you. I have two that refuse to bloom for me and this is the reason. So this fall, I will have to dig them up and take some of the top dirt off and try again.


Related Articles
Editor's Picks Articles
Top Ten Articles
Previous Features
Site Map





Content copyright © 2021 by Gail Delaney. All rights reserved.
This content was written by Gail Delaney. If you wish to use this content in any manner, you need written permission. Contact Gail Delaney for details.