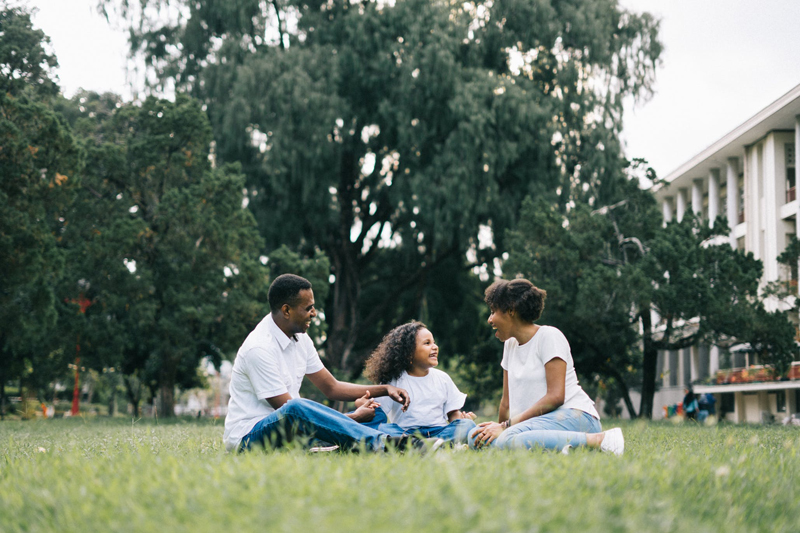 Obesity is at an all time high in America. For the African American woman, the rate is the highest, attributing to astronomical numbers in the cases of diabetes, hypertension, high cholesterol, cancer, and heart disease.

In America, 65% percent of Americans are overweight. While 30% are considered obese. The percentage of African American women said to be overweight is 70%. While 50% are considered obese.

The formula used to calculate overweight and obesity numbers is called the "body mass index", or BMI. The BMI uses weight and height to calculate a number which determines if a person is overweight, obese, underweight, normal weight or morbidly obese. Adults who measure a BMI between 25 and 29.9 are considered overweight. Adults who have a BMI of 30 or higher are considered obese.

What is contributing to this trend in obesity? There have been many studies done that found that it is more than what we eat that can contribute to the influx in weight. There are genetic factors: genes, family history. There are socio-economic factors being considered. It is behavior and environment that also contributes to the rising rate of obesity.

The easiest answer to why we gain weight is, we are taking in too many calories without doing enough physical activity to produce enough energy to burn up those calories. The more you eat, the more physical exercise that is needed to burn those calories.

What can be done to stop this obesity trend in our communities? The Center for Disease Control, estimated that nearly 300,000 deaths a year was the result of obesity. Where do we begin to turn this around?

A change in behavior is needed to start an effective path in changing the rate of obesity. How one sees themselves, how they eat, one's lifestyle, their behavior an attitude towards food, must be changed. Being educated on more healthy habits and safe ways of losing weight and preventing weight gain is necessary. However, it is easier when there is support and accountability. Doing it alone is a sure way of failing. The more support a person has goes a long way in success.

Physical activity must be done. You cannot maintain a sedentary lifestyle if you expect to lose weight. A decrease in caloric intake, and an increase in physical activity is key to shedding pounds.

Before expounding on any new diet or weight loss regime, it is important to get a physical, which many black woman have gone without. It is important to know and understand how your body works, and what is best for you. No diet or program should be started without first consulting a physician and have a physical.

Oftentimes, many have ascertain that it is too expensive to eat healthy. However, the growing cost of medicating the symptoms and ailments of being overweight and obese is a high cost. The physical tool it takes on the body is a high cost as well. There are programs that have been developed and are being developed to help those in a difficult socio-economic ratio, to offset the costs of eating healthy. Contact your states Center for Disease Control and Prevention, and inquire about the Nutrition and Physical Activity programs being offered in many states.

Another avenue may be to form community organizations that can come together to share, educate, and support the effort in fighting obesity and preventing it in our children. Many Black churches have come together to do just that. We have to become involved and active in seeking healthy solutions to a growing epidemic. The first step, however the hardest, is to get moving.






You Should Also Read:
Dept of Health and Human Services
Weight Loss


Related Articles
Editor's Picks Articles
Top Ten Articles
Previous Features
Site Map





Content copyright © 2023 by Ruthe McDonald. All rights reserved.
This content was written by Ruthe McDonald. If you wish to use this content in any manner, you need written permission. Contact Ruthe McDonald for details.