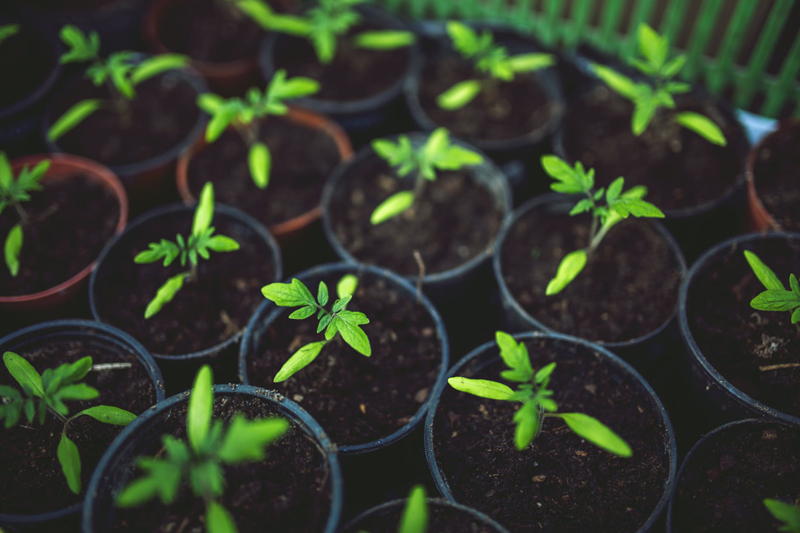 If you live in the south where the winters are mild and frost-free, this is the time to plant cilantro. Cilantro when planted in the fall does well in the cool weather and shorter days. Cilantro planted in the spring usually has leggy stems. If you wait until the fall, they will have more leaves on their stems for longer periods.

Planting

Cilantro likes full sun and well-drained soil. It will grow whether you plant it in the garden or in a container. Cilantro is a self-seeder, so it will self-sow back. Plant cilantro in its own special area and you can simply harvest the stems, and then ignore the plant until harvest time comes round again. You can harvest the flowers of cilantro and eat them or allow them to form seed for coriander. This plant has a fast growing cycle in the spring, but fall and winter gives you the longest season for harvesting. If you love to use cilantro in cooking and live in the cooler states with freezing weather, you can set out transplants every 3 to four weeks until the frost. This way you will always have some. When winter comes, you can keep cilantro in a cold frame.

Tips

If you allow the plants to flower, then the cilantro leaves will lose their flavor. To keep flowers away, simply pinch the plants back. During the summer months, flowers usually form as the summer heats begin.

Harvesting

You can harvest the foliage continually in the spring, fall and winter weather in temperate climates. Simply cut the leafy stems, close to ground level. Try not to cut more than one-third of the plants stems at any one time. If you cut more than that, you can weaken the plant.

To harvest the seeds simply cut the brown, round seed heads and place in a paper bag. Wait a few days. The seed heads will burst open, spilling the seeds into the paper bag. Place the seeds in a container and store in a cool cabinet or the refrigerator. You can use the seeds in many curry, poultry, relishes, and pickle recipes.

Uses

Cilantro is great for cooking. It is full of potassium, and low in calories. Many people use it as an alternative medicine to help their digestive system. Cilantro does not dry very well, although you can buy it that way at the grocery store. The best way to use it is fresh from the garden. If you have extra, you can freeze it. By adding chopped cilantro to water or oil and freezing them in ice cube trays, you can have them to drop into your meals when you want that taste of cilantro. The only problem with freezing them is that a lot of their flavor is lost. If you pick more than you need for cooking, then store the foliage stems in a glass of water and store in the refrigerator.


Related Articles
Editor's Picks Articles
Top Ten Articles
Previous Features
Site Map





Content copyright © 2019 by Gail Delaney. All rights reserved.
This content was written by Gail Delaney. If you wish to use this content in any manner, you need written permission. Contact Gail Delaney for details.