Saving Dollars On Your Office Wardrobe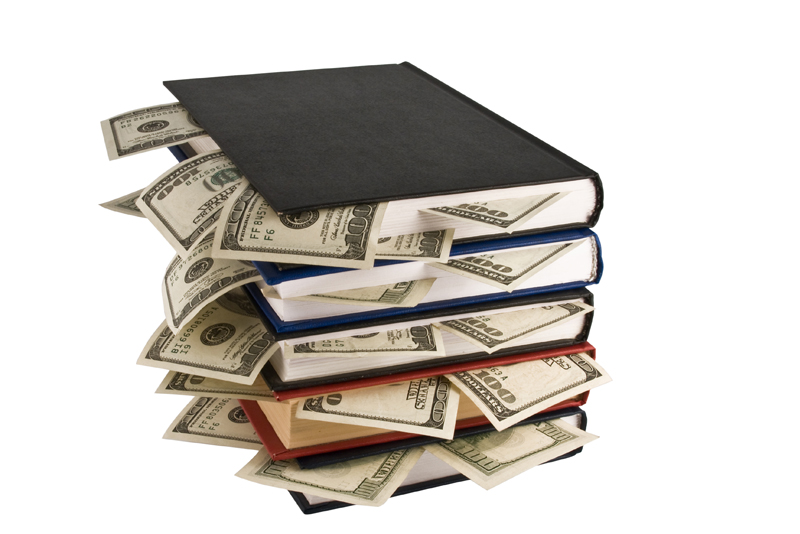 Needless to say, clothing expenditures can take a fairly hefty chunk out of the household budget. When it comes to developing and maintaining a wardrobe for work, we can easily find ourselves spending far more than we intended. Although in recent years, many companies have switched to a more casual dress code, clothing expenses can still add up significantly. However, there are easy but effective strategies we can employ to not only become more effective and organized shoppers but substantially reduce our overall clothing expenses at the same time.

Organization is one of the keys to developing a versatile, professional wardrobe on a scaled down budget. We also need a clear personal awareness of the clothing articles we own and of fashion styles that make us feel and look our best. Keeping these considerations in mind, we can successfully build upon our existing wardrobe and not waste our money on unnecessary items that we just aimlessly store away in our closets and never wear.

• Step 1: Gather all your clothes (dresses, skirts, pants/pantsuits, etc.) and divide them into separate piles. For example, make a pile for dresses, another for pantsuits and so forth.

• Step 2: Go through each pile and look at each item critically. Ask yourself, do I still enjoy wearing this particular piece? If it was a trendy fashion item when you purchased it and now looks painfully dated; do you still want to include it in your wardrobe? If not, create a separate pile of "discards". You can include in your "discard" pile, clothes that you will donate or otherwise give away. Many of us retain clothes far longer than we ideally should. Once, I discovered sweaters and blouses I bought almost 2 decades ago which I never even wore and only took up much needed closet space. Rule #1 – If you have not worn it in over a year and a half, there is a good chance you will never wear it; so discard it. You should have 2 final piles: one "retention" pile for clothes you plan to keep and your pile of "discards".

• Step 3: Go through the above procedure for shoes and accessories. It is interesting to note that according to various consumer studies done over the course of many years, one of the top ten "impulse buys" for a significant number of women are shoes! In fact, quite a few of us have built sizable shoe collections over time and we own shoes and boots that we have seldom worn, are out of date, simply don't fit for one reason or another, or which we no longer find appealing.

1. Take an inventory of your newly organized wardrobe. Thoughtfully review your "discard" pile. Ask yourself if there are any pieces of clothing in your "discard" pile that could somehow fit in with your "retention pile"; a top, for example, that you could work in as a "mix and match coordinate".

2. Have a well-defined budget. Make note of your budget and prepare a list before you go shopping. Stay within your budget parameters. This will enable you to be more selective in your shopping and avoid "impulse buying".

3. Buy only items that fit in with your work wardrobe and that you love to wear. Try to stay away from trendy items or at least limit it to only one item per season. Classic styles that you can "mix and match" will save you both money and time over the long haul. You can also develop a "shopping journal" which lists your major pieces of clothing. Refer to this journal when you go shopping. Browse for items that work with your specific wardrobe in terms of styles and colors. This will help curb purchases of unnecessary items.

4. Strive for multi-purpose clothing. Buy clothes that are versatile; appropriate for other social occasions and not just the office.

5. Emphasize "wash and wear". It is not always possible but try to avoid clothes that need dry-cleaning.

6. Stock up on socks and hosiery when they go on sale. By having an adequate supply of socks and hosiery, you may not have not shop for these items for a year or more. You can also find great bargains at close-out stores.

7. Just the essentials! Limit the number of clothing articles for each category. When going over your wardrobe, ask yourself, how many black turtleneck tops do I really need? It truly is amazing and a little sad how much in the way of redundant clothing items we buy and collect simply because they were on sale at an irresistible bargain price, or we liked them at the time but once we got them home, they no longer appealed to us and we never bothered to return them to the store.

8. Shop at the end of every season. Take advantage of end of season clearance sales! You can also stock up on particular pieces such as skirts or pants (that you like and will wear over and over again!) since they are "clothing staples". Formal evening attire and cocktail dresses (for fancy work related social functions such as an awards banquet as well as other social occasions), coats and blazers can also be found at bargain prices! Also, check the websites of your favorite department stores as they may advertise special coupon offers and promotions for additional savings.









Related Articles
Editor's Picks Articles
Top Ten Articles
Previous Features
Site Map





Content copyright © 2023 by Reshma Vyas. All rights reserved.
This content was written by Reshma Vyas. If you wish to use this content in any manner, you need written permission. Contact Sandra Baublitz for details.