Uilleann Pipes and Howling Dogs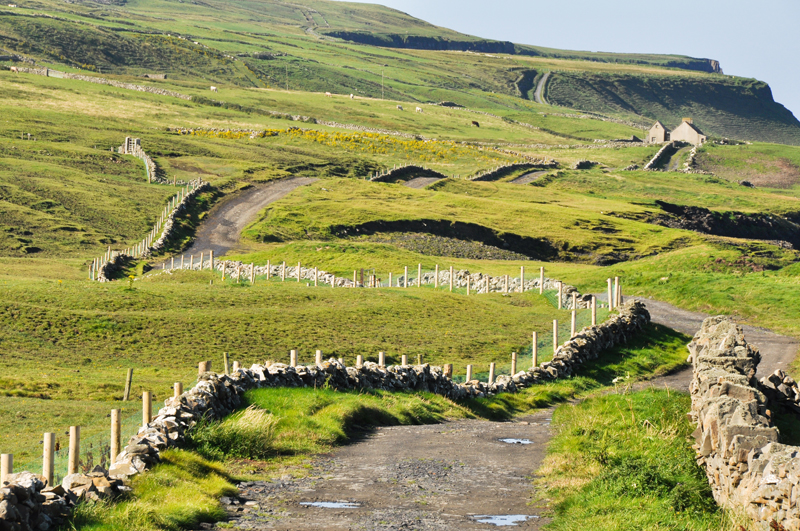 When you're listening to "Danny Boy," and they get to the bit about "the pipes, the pipes, they're calling," it's fairly certain that it's the haunting sound of the uilleann pipes that are doing the calling.

No matter how tempting it might be to try turning uilleann into a proper Gaelic tongue-twister, it's just a simple word, "ill-an." They're lovely to listen to and take a lifetime to master; or as has been told to me, playing the uilleann pipes requires seven years of listening, seven years of learning, and seven years of playing.

If you're a fan of the modern-day traditional Irish band, Danu, you've already heard the uilleann pipes. The thing of it is, you might have thought you were listening to a flute, a fiddle, or maybe even a piccolo; that's the thing about this very strange-looking instrument; it has a chameleon-like tendency to sound like whatever the piper wishes it to...theoretically.

Anyone with an interest in playing the uilleann pipes is first handed a tin (penny) whistle. This is an act of great wisdom and generosity on the part of the pipe-master. If one hasn't the patience to master the simple tin whistle (which involve the same finger movements and position as the uilleann pipes—except for the pinky of the right hand and the thumb of the left), there's not even a remote chance of learning to pump the bellows, squeeze the bag, and play the chanter.

Blowing into the tin whistle opens a whole new world of sounds, some never meant to be experienced by the human ear. Those first few days will try the spirit of even the most determined student. Just as you think you're starting to get the hang of it, you notice that the family dog begins to howl every time you pick up your whistle. Never mind. It's just a canine form of appreciation. Continue your practice. The best place to practice is where you won't be disturbed. It is very difficult to maintain the necessary concentration when constantly interrupted by unsolicited comments. The important thing is that you practice every day. Another old saw comes to mind: If I don't practice one day, I know. If I don't practice two days, my teacher knows. If I don't practice three days, the whole world knows.

Your teacher will let you know when it's time for you to move up to your own set of uilleann pipes. The most common ways of acquiring your pipes would be to: locate and purchase a used set, or get in line to have a new set made for you. Uilleann pipes are handmade to order and there can be a waiting period of a number of years for a set of pipes from a popular pipe-maker.

So playing the uilleann pipes may not be for everyone, but listening to them when played well is an out-of-this-world experience. And where would all those fabulous pipers be without appreciative audiences to hear the call of the pipes?



Related Articles
Editor's Picks Articles
Top Ten Articles
Previous Features
Site Map





Content copyright © 2022 by Mary Ellen Sweeney. All rights reserved.
This content was written by Mary Ellen Sweeney. If you wish to use this content in any manner, you need written permission. Contact Bee Smith for details.