Visual Design Fundamentals - Digital Approach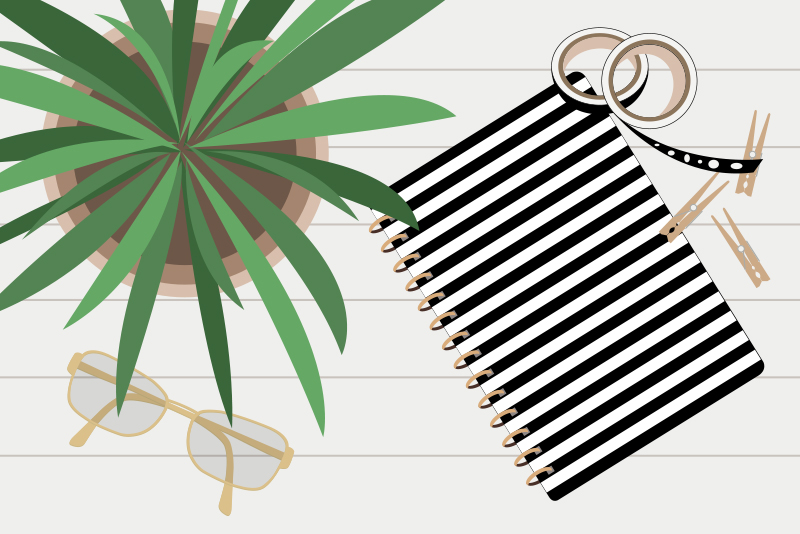 Visual Design Fundamentals: A Digital Approach is for anyone new to design fundamentals, digital art and computer imaging software. The author, Alan Hashimoto, has written two books in one. First, he discusses the elements and principals of two-dimensional art design and how they apply to both traditional art mediums and the digital art medium. Second, the book is an introduction to digital imaging software. He discusses the difference between object-oriented and paint software. Throughout the book he teaches the basic skills needed for creating artwork on the computer using both AdobeR IllustratorR and PhotoshopR. However the two objectives of this book are well integrated. The author has done a great job of demonstrating how to apply traditional design fundamentals to 2D digital art. He then reinforces this with seven digital art projects which help the reader to apply this knowledge while creating computer generated art.

Hashimoto discusses the design elements of line, shape, space, volume, value, color and texture and the principals of design such as unity, variety and balance. His explainations are easy to understand even for the novice and he uses many full-color digital art examples. However the best aspect of this book is the conceptual process used for completing the seven digital projects. This process starts by defining the design challenge and then brainstorming various approaches with thumbnail sketches. Next the design is further refined into roughs which incorporate more details. The final phases of the process are a trial run of the finished design and then the completed design.

The purpose of these seven projects is not only to apply the information in the book to real life examples but to demonstrate how the steps of the conceptual process can be accomplished using the computer. Hashimoto first discusses the traditional methods used for completing the process and then progresses on to digital methods. His step-by-step instructions for the AdobeR software are very thorough and easy to follow. Even if you have not used this type of software before, these projects will teach you the basics of the software and how to use it. He also covers related topics such as scanning your artwork into the computer and printing your completed projects. I enjoyed all seven of the projects. But the one that I found especially useful was typeface design.

Project One - Modular Design
Project Two - Letterforms and Shape
Project Three - Figure Abstraction and Non-Objective Shape
Project Four - Value
Project Five - Color Theory
Project Six - Typeface Design
Project Seven - Digital Montage/Collage

Reading this book was like attending an art course at your favorite university. The author's presentation of the information resembled a class lecture which he reinforced with class assignments. So it is no surprise that Alan Hashimoto is an associate professor at Utah State University where he teaches graphic design and computer art. He is also an accomplished artist.




Related Articles
Editor's Picks Articles
Top Ten Articles
Previous Features
Site Map





Content copyright © 2019 by Diane Cipollo. All rights reserved.
This content was written by Diane Cipollo. If you wish to use this content in any manner, you need written permission. Contact Diane Cipollo for details.