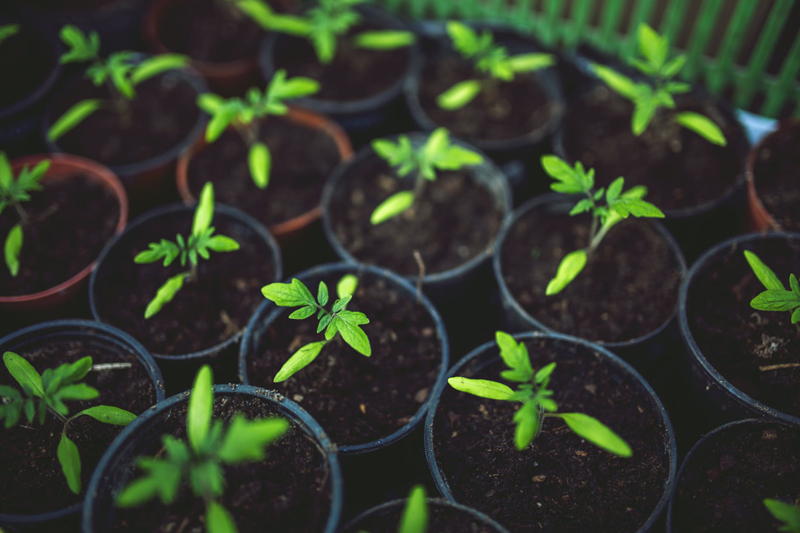 During the winter months, we don't think much about the perennials, as they should come back without a problem. Well, for most of us this is true unless you live in an area where there are deer. Then you need to plant something that they don't want to eat. No plants are totally deer resistant. Some plants aren't at the top of the deer's eating list. It is like most kids and vegetables. In this week's article, I will list some plants that may not be on the deer's list of culinary delights.

Bee Balm

Bee Balm, also called Monarda, is not only a beautiful plant it also attracts hummingbirds and butterflies. This is a long-lived perennial and the flowers are pretty enough to put in flower arrangements. The deer and rabbits don't like this plant. It grows well in full sun to part shade. It stands three feet tall. Bee balm is hardy in zones 3 through 9.

Brunnera

Brunnera or Brunnera macrophylla is a little known plant. In the spring, it will provide you with dainty clusters of sky-blue flowers. To look at them, reminds me of Baby's Breath. The brunnera loves to grow in the shade and needs a soil that drains well. They grow about two feet tall and are hardy in zones 3 through 7.

Catmint

If you want a perennial that blooms through the summer and into the fall, then try some catmint. This lovely plant has lavender-blue flowers and they even have a lovely scent. Catmint, also called Nepeta 'Walker's Low' grows about two feet tall and loves full sun and well-drained soil. They are hardy in zones 4 through 8. This plant works great as a ground cover.

Golden Marguerite

Golden marguerite is an old-fashioned flower that blooms with yellow blossoms. The flowers resemble a daisy with a large center. They have fuzzy leaves and people use the flowers in floral arrangements. If you cut this plant back after flowering, it will come back and bloom again. The golden marguerite or anthemis tinctoria grows well in full sun to a height of three feet. This plant grows well in zones 3 through 7.

Jack-in-the-Pulpit

Jack-in-the-Pulpit is an unusual plant. The flowers are striped colors of maroon and white. Attractive to birds, hummingbirds and wildlife, the deer don't care for them. Even though the leaves fade away, your plant will not be a bare, dead-looking plant. This plant has bright red berries. This one loves the shade and grows between 6 and 30 inches tall. It is hardy in zones 2 through 9. Please note that all parts of this plant are poisonous to people. The plant's name came from the way the flower looks. It appears like a tiny man standing in an old-fashioned raised pulpit.

I will try to find more plants that are deer resistant for next week's article.



Related Articles
Editor's Picks Articles
Top Ten Articles
Previous Features
Site Map





Content copyright © 2019 by Gail Delaney. All rights reserved.
This content was written by Gail Delaney. If you wish to use this content in any manner, you need written permission. Contact Gail Delaney for details.