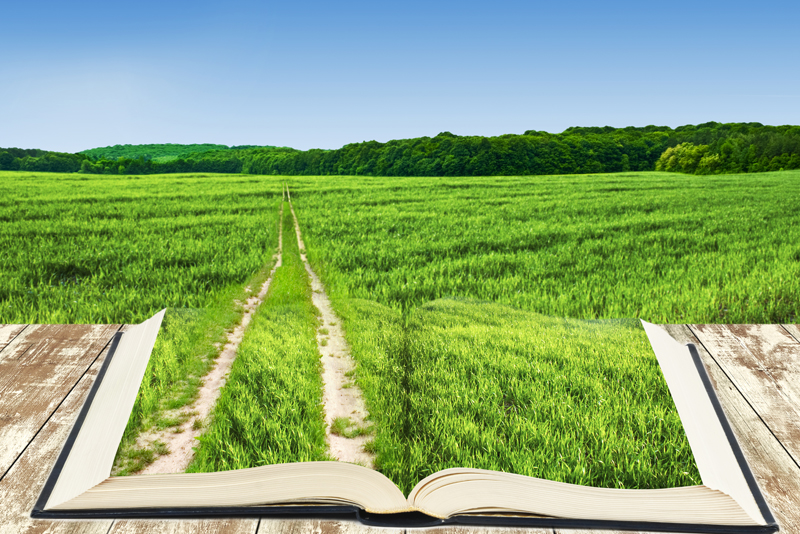 A majority of the African Americans were slaves in the United States before the Civil War. "A unique kind of property insurance sprang up in the Southern states in connection with the institution of slavery. Term insurance upon the lives of slaves was carried on to a considerable extent throughout the South. The charter powers of ordinary fire companies were usually broad enough to permit the insuring of slaves, but there were companies incorporated for the express purpose of carrying on this doubtful business, which must have attained to considerable volume. The tendency of such insurance to cause owners of slaves, and especially those who hired slaves from their owners, to be indifferent to the welfare of these human chattels and generally to lessen that humanity of treatment which so greatly alleviated the evils of this unfortunate institution in the Southern states, was early noted by thoughtful men in the South, and strongly condemned." (Chandler 1909: 637)
In August 2000 the California legislature found that, "Insurance policies from the slavery era have been discovered in the archives of several insurance companies, documenting insurance coverage for slaveholders for damage to or death of their slaves, issued by a predecessor insurance firm. These documents provide the first evidence of ill-gotten profits from slavery, which profits in part capitalized insurers whose successors remain in existence today." Some of the headings in the registry are Name of Slave, County/State (for slave), Other Identifying Information, Slaveholder, County/State (for slaveholder), and Submitted By (meaning the Insurance Company.)
California Insurance Code
section 13810 et seq. reads as follows:
13810. The commissioner shall request and obtain information from insurers licensed and doing business in this state regarding any records of slaveholder insurance policies issued by any predecessor corporation during the slavery era.
13811. The commissioner shall obtain the names of any slaveholders or slaves described in those insurance records, and shall make the information available to the public and the Legislature.
13812. Each insurer licensed and doing business in this state shall research and report to the commissioner with respect to any records within the insurer's possession or knowledge relating to insurance policies issued to slaveholders that provided coverage for damage to or death of their slaves.
13813. Descendants of slaves, whose ancestors were defined as private property, dehumanized, divided from their families, forced to perform labor without appropriate compensation or benefits, and whose ancestors' owners were compensated for damages by insurers, are entitled to full disclosure.
Many African Americans knew very little about slavery insurance until the California Insurance Code was released. As I researched it more in depth, I began to realize that the records kept could be of some genealogical value. Of course, this topic is one that saddens us today when we realize that these black families, who longed for freedom and family, were insured as property. It is not pleasant to talk about it today but slaves were insured just like any other thing that the slave owners owned, said Tom Baker, director of the Insurance Law Center at the University Of Connecticut School Of Law. If you were selling insurance in slave states, to people who had plantations, that was one of the things that you sold. One slave account went as follows, "Annie knew that if a slave mentioned the North, he or she would be killed, "Griffith [slave master] would most certainly kill you children," she said. 'he got slave insurance, which means he'll get paid for killing you!'" (Gist-Etheridge 2005)
The importance to African Americans of the release of this information is the hope it gives to many researching their families. The report lists 600 slaves by name (first name) and about 400 slave owners. While some families may seek reparations, many families will be satisfied to receive the information on their ancestor.
Dick Eastman's 2007 Genealogy Newsletter states, "Under a typical slave policy, a slave owner would get a $500 payout from an annual premium of about $11 on an insured slave. The policies were legal and acceptable business practice at the time they were written. The policies disappeared with the abolition of slavery in the United States in 1865." Some descendants are asking for copies of policies that may have covered their ancestors. While some would like retribution, many are thankful to have something that gives them a source of information and possible family clues.
Aetna was one such insurance company that insured slaves and has since in 2000 apologized for their past involvement in the slavery issue. Some companies argue that their policies were not for slaves. But, for example a slave ship may have been insured for its "goods" on board. Of course, this would have included the slaves even though they were not specifically mentioned. In March of this year, Aetna became the first American corporation to issue a public apology over its involvement in slavery, expressing regret over the slave policies it underwrote in the firm's early years in the 1850s. The company stopped short, however, of committing any money to restitution or compensation." The Slave Registry gives the slave names, county, other identifying information, name of slaveholder, the county of slaveholder, and who the policy was submitted by. Kentucky, for example, lists many counties with slave names. Sometimes it will list the job the slaves held. Some typical jobs are mining, carpentry, house servant, cooper, baker and blacksmith among other positions.
Genealogy Trails
lists several states that had insured slaves. States included are Alabama, Arkansas, DC, Georgia, Kentucky, Louisiana, Missouri, Mississippi, North Carolina, South Carolina, and Virginia. Sometimes the residence of the slaveholder may not be the same as the slave. This gives us reason to believe they were sold out to other slave owners.
Some insurance companies are reluctant to look deep into their past (Julian Chandler 1909) records to disclose these slave insurance policies. They are afraid they will have to financially pay for the errors of their companies policies made over 100 years ago. Most companies understand the importance of the families having this information, either voluntarily or by legal demand, and putting these records online or mailing copies to the families involved.
While this 2002 report has stirred up emotions and controversy, there are some that say African Americans were insured from the beginnings of slavery all the way back to the slave ships. Historians Charles Blockson and Ron Fry
wrote
that before U.S. independence, firms that were members of the Lloyd's of London market insured ships transporting slaves from Africa to the colonies. Some argue of the wording that the coverage was for the ship's goods, but, as mentioned earlier, it was understood that slaves as "property" were covered under this term. The Internet auction site, eBay, has previously had copies of slave life insurance policies are for sale. There is also a story of the slave ship Zong, in which 133 sick slaves were thrown overboard in 1781 so the ship's owners could collect insurance. This has been studied for years; many slave owners that sent their slaves out to work the railroads, coal mines and other jobs that potentially were dangerous carried insurance as well. In conclusion, while learning of the insuring of slaves is disturbing to African Americans, the information these slave registries have may be the key to discovering their ancestors or learning something about their heritage.
Sources
Bader, Philip. African American Writers, A to Z of African Americans. New York: Facts on File, Inc., 2004.
Cox, James. "Insurance firms issued slave policies." USA Today, 2002.
Gist-Etheridge, Lesley. The Gist of Freedom is Still Faith. Standard Books, 2005.
Julian Chandler, Walter Fleming, & Joseph McSpadden. The South in the Building o the Nation: Economic History, 1607-1865. Richmond, VA: Southern Historical Publication Society, 1909.
LEGISLATURE, REPORT TO THE CALIFORNIA. CHAPTER 5. SLAVERY ERA INSURANCE POLICIES. May 2002. https://www.insurance.ca.gov/0100-consumers/0300-public-programs/0200-slavery-era-insur/ (accessed November 4, 2009).
Torp, Kim. Genealogy Trails. 2006. https://genealogytrails.com/lou/slaveinsurance.html (accessed November 4, 2009).
You Should Also Read:
Slavery Era Insurance Policies Registry
CA Dept. of Insurance (SLAVERY ERA INSURANCE REGISTRY)
USA Today: Insurance firms issued slave policies


Related Articles
Editor's Picks Articles
Top Ten Articles
Previous Features
Site Map





Content copyright © 2023 by Tina Sansone. All rights reserved.
This content was written by Tina Sansone. If you wish to use this content in any manner, you need written permission. Contact Tina Sansone for details.