Disney World Honeymoon with Kids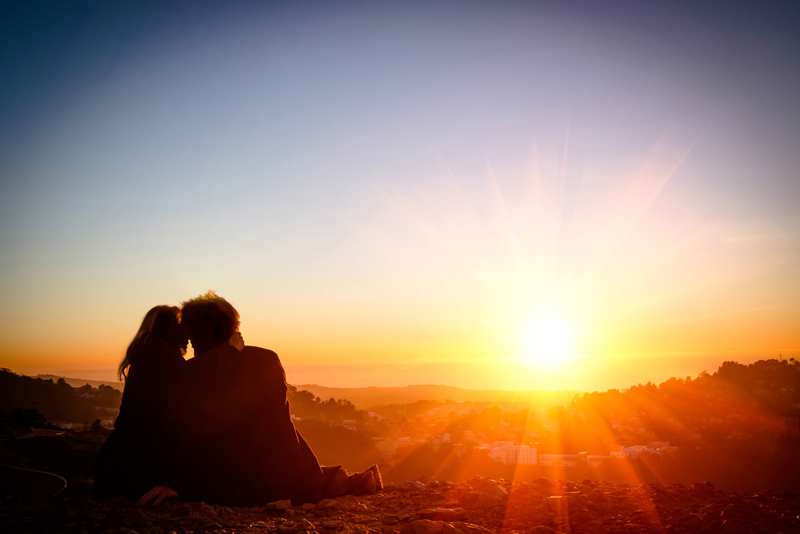 Visiting the happiest place on earth with small children can be a bit mind-boggling, hectic and just plain frustrating if you don't go to Walt Disney World armed with the right frame of mind (prepare yourself for crowds and lines) and a little bit of insider's know-how.

I've visited Disney World twice with kids under age 5 in tow. Plus, my Orlando-based friends who go to the theme parks often have given me plenty of advice in recent years. Here are our tips for planning your trip and negotiating the parks on your "familymoon":

Check out the Disney website Don't even think about hopping on a plane to Florida without first reviewing the Disney website (see related links below). It is chock full of information about Walt Disney World, and you can book Disney resort hotels, buy theme park tickets, even reserve your flights and airport transfers.

Visit during the off season On the Disney website, scroll down to "Help" and then click on "FAQ" and then "Other FAQ." You'll learn the busiest and least crowded times of the year, as well as the busiest days of the week at each park.

Make sit-down dining reservations early Restaurants fill quickly, so book beforehand if you want to eat anything other than burgers and fries for dinner. All the details about the Disney restaurants are online, including which eateries offer "Character Dining," where everyone from Mickey to Cinderella show up at your table. Call 800-WDW-DINE.

See what's happening On the Disney website, select the parks you'll likely visit (choose from Magic Kingdom, MGM, Epcot and Animal Kingdom) and click on "calendar." Then click on a date to get park hours, special events, operational updates and times for parades and fireworks.

Stay at the "moderate" resorts No need to go ultra-luxe when the on-site, moderately priced hotels are pretty darn nifty.

Benefit from extra hours The "Extra Hours of Magic" are times during the week when the theme parks are open earlier in the morning or later at night exclusively for resort guests. They are specifically listed under the "Calendar" link on the Disney website.

Ride for free The resorts and the theme parks are linked by bus, monorail and boat. Taking the monorail is like a theme-park ride in itself for young children—and it's free! Ask the cast member at the monorail stop if you can ride the coveted front cab for super-cool views.

Use the FASTPASS service This free option allows you to go to a kiosk at an attraction, slip in your admission ticket, and retrieve a slip of paper that gives you a time between which you can return to the attraction and walk on with minimal wait. Make sure you pick up a FASTPASS for your kids' most coveted ride in the park first; so even if the crowds are horrid that day, they'll be sure to enjoy a favorite attraction.

Use the Rider Switch option This comes into play if you are with a child too young (or too short) for certain rides. At the ride entry, send one parent with the big kids and tell the cast member you need a Rider Switch. The other parent and the small child will need to be visible to the cast member. You'll get a Rider Switch pass which is the equivalent of a FASTPASS for up to three people. So, either parent can ride again with two guests.

Get there early Theme park hours vary by the date. Find out what time your park opens (hours are listed on the Disney website) and plan to be there then. After lunch, head back to your hotel for rest time, then the kids will be ready to go again in the late afternoon.

Walk to the back of the park At the start of the day, everyone else will mill about at the first few attractions at the entrance to the park, but you'll have your pick of the rides at the other end.

Check show times Every park has free entertainment happening throughout the day; it's outlined in the daily timetable you'll get with a park map upon entering. A big hit with preschool-age girls: Cinderellabration at Cinderella's Castle at the Magic Kingdom.

Shop later Wait to buy souvenirs until end of day so you don't have to carry them with in and out of ride lines. Or better yet, use the Package Pick-up service, where anything you buy throughout the park can be sent to the front of the park and available in a few hours.

Kick back If you're at any of the parks when they close at night, sit down and wait for the mad rush to pass rather than attempting to leave with the thousands of other guests all going in the same direction.

Know your kids Some preschoolers won't be freaked out by some of the "scarier" rides, such as Tower of Terror at MGM or the Haunted Mansion and Snow White's Scary Adventures at Magic Kingdom. Others might end the rides in tears, so think twice about them if you've got kids who frighten easily.

Get free stickers Need to turn a frown into a smile? Ask any cast members if they have stickers. Most have free Mickey stickers for the kids. They always have them at the Vacation Club booths.

Look for Hidden Mickeys These are little Mickey images or symbols (sometimes just the circle head and circle ears silhouette) that are all over the resorts and theme parks. Look them up online before you go (see below) and amaze your kids by pointing them out!

Keep expectations in check Finally, remember that hefty expectations can arise from a much-anticipated "familymoon." Try to go with the flow, prepare for lines and long waits, and enjoy the ride(s)!

You Should Also Read:
Walt Disney World
Hidden Mickeys


Related Articles
Editor's Picks Articles
Top Ten Articles
Previous Features
Site Map





Content copyright © 2023 by Kara Williams. All rights reserved.
This content was written by Kara Williams. If you wish to use this content in any manner, you need written permission. Contact Michelle da Silva Richmond for details.