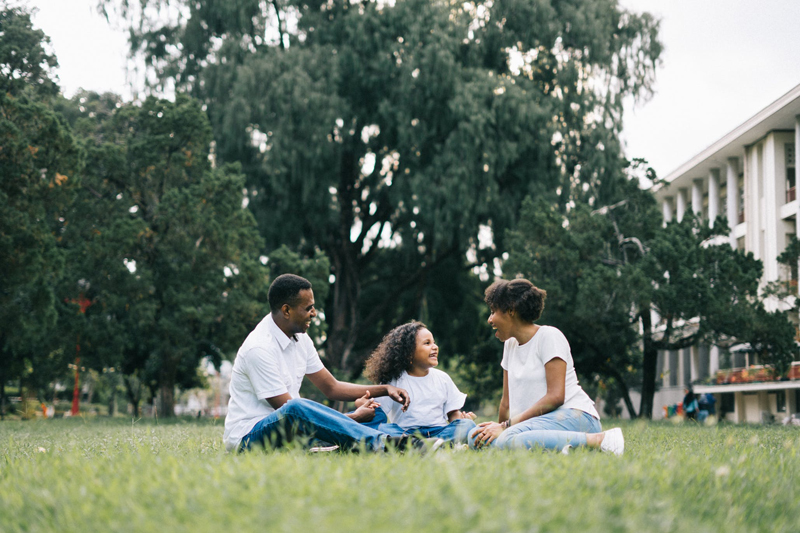 The African American culture is rich with history. It is a culture that is comprised of many different people, hues, dialects, and ethnicities. We are a cornucopia of nationalities that have come from various regions of God's green earth. America is compromised with many talents that herald from the African American culture. There are doctors, lawyers, surgeons, architects, engineers, teachers, scientists, botanists, laborers, entertainers, writers, poets; all to name a few.

There are also great maids, butlers, housekeepers, assistants, chauffeurs, ditch diggers, street-sweepers, field workers, cotton pickers, and there were slaves, to name a few more. We cannot celebrate the fine culture that we are without recognizing the fine shoulders of the people on which we stand. Those mothers and fathers who lost their families throughout slavery. The housekeepers and mammies that raised little white boys and girls. The maids and the butlers, the field workers and cotton pickers, who worked hard for freedom, and to save and teach their children that one day, they would be free, and could dare to dream about what they could be.

Fathers and mothers have lost their lives so that we could have the opportunity to live free, and become anything that we desired to be. So many lives and families torn apart, just so we can have the opportunity to say yes or no. For us to have freedom of choice.

Where We Stand

There is a life before us in this world that we are living, where the Black man is becoming an endangered species, and the Black woman is quickly following. We have made strides throughout the decades, wherein we have reached a degree of success. Yet, there is so much more that needs to be accomplished, before we can rest. So much more that needs to be addressed.

After the presidential election, the anthem became: It's A New Day! Throughout the campaign, it was: Yes We Can! As African Americans, we have fought long and hard to see the day when it became possible and plausible for a Black man to become president. To see the first family look like a member of our own family. Yet, as it is may be a new day for America, and we can yell it loudly and proudly, that yes we can; there are still some lingering facts that suggest, it's "still the same", and "I don't know if I will ever", for many African Americans across the United States.

Statistically Speaking

No one wants to rain on the parade of all the goodness that has occurred over the past few months, with the election and inauguration of our first Black President. However, we live in a real world, with real problems, where the majority of Black people are struggling to make ends meet. And where some do not have an end to meet! Add to this condition, the present state of affairs, and the situation has become dire.

In recent reports, crime amongst young black male teens has escalated at an alarming rate. The rate of unwed births has also risen. The rate of black men in prison has also been on a steady rise. The rate of high school drop out has increased significantly. Yet, as we are supposedly advancing as a people; we are losing a generation to prison, disease, and death.

It was indeed an auspicious event to see the election of the first black president in the USA. Giving for many, a sign of hope and encouragement. However, how do we as a people, translate what has occurred in the White House, to every street, every home, every town, every urban area, every ghetto that in them is the same ability and same opportunity that got Barack Obama, elected? How do we accomplish this, if every black community, is not receiving the same opportunities and aid that is so badly needed?

In August, it will be four years since the tragic and devastating occurrence of hurricane Katrina. Have you taken a look at the city of New Orleans lately? Not the areas populated with tourists and the such; but where all those homes, families, residences and communities once thrived? Have you checked out the recent reports on vandalism, murder and burglary? It is astonishing. Why is it, that nearly fours have passed, and things are still the way they are in many communities.

What about the schools and the hospitals? There are answers to the questions. Perhaps there just too much for many to handle. However, the truth lies in what we are willing to give, teach, and sacrifice for this generation. What is one willing to do and to teach in order to reach a generation that is spiraling out of control? It is not enough to say that 30, 40, or even 75% are making it. It is only enough when 100% of every child, from every community, are given the same opportunities and advancements toward a life that will enable them to make it past the age of 30, and never see the inside of jail.

Being Mindful

Celebrating Black History is something that we should do on a daily basis. And it is most certainly wonderful to set aside a specific time to recognize the achievements and contributions of so many Black people who have, and are doing extraordinary things. We should always give honor where honor is do. Yet, we must not forget that honor is also due among those who's name no one may ever know or ever hear of. Those mothers and fathers raising their children, while living 100% beneath the poverty level. Yet, raising their families with pride and dignity, and doing the best they can. Or, those that are living each day, sometimes having to skip a meal or two, sometimes days at a time, but have a heart that is more than willing to give, so that a child, that may not even be theirs, will have a morsel of food to eat.

Everyday, somewhere, and somehow, people are struggling but making it at the same time. Yet hope is waning thin because of the economic straits that America is in. There are those fighting to keep their sons alive, and out of the streets, for fear that they will become another one of the statistics that so many agencies like to quote and read.

There is a charge for all of us, that we reach into places we have not gone before. To take it upon ourselves to reach out and help those that need a helping hand. It has been heard many times before, that people do not need hand outs, but a hand up. Have you ever stopped to ask yourselves, if their bellies are hungry, and their bodies ill, how can they recognize a hand up, if they have never been helped out?

While we strive and argue and bemoan about the best way to help; it does not alleviate the fact that these people are still in need. Some in need of food, a home, medical care, intervention and even counseling. If a person has never been given another choice, or is ignorant that another one exists, we will continue to see the same statistical problems, not only exist but escalate.

As we celebrate and teach about all those that have made great strides and have accomplished much, we must be willing to get our hands dirty, and dig our heels in, so that every person can say of themselves, that they are proud. It will not be enough to rest with, Yes We Can. We must strive until all can say, "Yes We Did".




Related Articles
Editor's Picks Articles
Top Ten Articles
Previous Features
Site Map





Content copyright © 2023 by Ruthe McDonald. All rights reserved.
This content was written by Ruthe McDonald. If you wish to use this content in any manner, you need written permission. Contact Ruthe McDonald for details.