What Do Women Want? by Kim Addonizio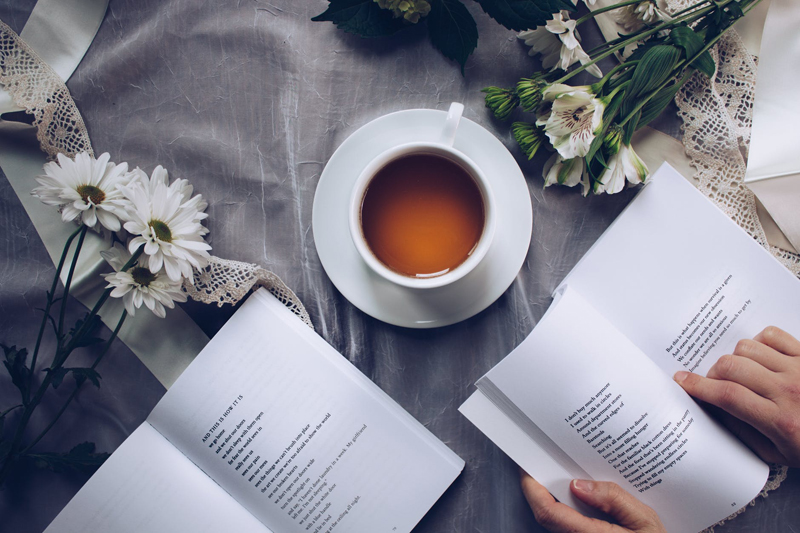 Clothing is an integral element of our humanity. It sets us apart from animals. It keeps us warm, it keeps us protected, but it does even more than that. Beyond its practical utility, clothing identifies us, broadcasts to the world information about gender, culture, and personality. Much as animals use horns and feathers to display emotions, warnings, interest and/or fear, so do humans communicate to each other through their clothing. Therefore, it's unsurprising to find many references to clothing within poetry. Yet how clothing is represented and interpreted varies from poem to poem.
Let's take a look at this following poem, about a dress.
What Do Women Want? by Kim Addonizio
In this passionate, emotion-filled poem, Kim Addonizio studies the theme of desire, particularly a woman's desire, and uses a red dress as a metaphor to make her point. The poem, rather than being cryptic, is direct and to the point, stating in the very first line the answer to the question posed in the title: "I want a red dress." This direct and simple statement serves to fix the red dress right at the front of the reader's mind.
This
is what the poem is about, Addonizio is telling us,
this
image is important.
Most of us know the phrase "little black dress", the dress that is supposed to be perfect for nearly every occasion. A red dress, however, is different. A red dress is bold, a red dress is sexy, a red dress stands out of the crowd. Red is bright, and traditionally stands for the stronger emotions- passion, desire, anger. A red dress is more than just a dress; a red dress says something. So when Addonizio starts her poem with "I want a red dress," we can interpret that further. This is a poem, not a shopping list, therefore we know she is saying that she wants more than a red dress- she wants what a red dress represents.
The next question we must ask ourselves, as readers, is what does the red dress represent? We know what it represents to each of us individually, but what is Addonizio trying to convey here? We must continue reading to find out.
I want it flimsy and cheap,
I want it too tight, I want to wear it
until someone tears it off me.
Now we see the passion beneath Addonizio's words. She isn't interested in wearing this dress casually; strong emotion lies beneath these words. The dress is meant to draw attention, to attract. She wants people to want her. The red dress is crucial in this respect, because it is what causes the attention. The red dress is why they see her, and then why they want her. Why? Because it is more than a dress. It is passion, it is desire. It is attitude.
The speaker's confident, almost arrogant attitude continues throughout the lines. Next she walks down the street, passing the mundane, everyday places like the Thrifty's and hardware store,
past Mr. and Mrs. Wong selling day-old
donuts in their café, past the Guerra brothers
slinging pigs from the truck and onto the dolly,
hoisting the slick snouts over their shoulders.
Notice that the speaker is not at a fancy party, or gala or event, or on the runway as a model, where one might imagine wearing a sexy red dress. Rather, she walks down the street in the middle of the day. Addonizio surrounds the speaker with gritty images of everyday life- day-old donuts and pigs and sweaty laborers- and the woman in the red dress stands out like a jewel.
"I want that red dress bad," the speaker confesses, describing how it will make her feel "like I'm the only woman on earth". The dress sets her apart from the everyday, from the dust and dirt and labor, and makes her special. She wants, in fact, to
be
the red dress, a highly desirable object inspiring passion and desire in those who see it.
I want it. When I find it, I'll pull that garment
from its hanger like I'm choosing a body
Yes, now we have the true heart of the poem! The speaker wants more than a dress. The dress is, in fact, a metaphor for many things- passion, desire, beauty, sex, confidence. The red dress is an attitude, a lifestyle, a personality. Addonizio's speaker is saying she wants to be this way- passionate, desirable, beautiful, sexy and confident. Now we refer ourselves back to the title of the poem: What do women want? Finishing the poem, we have (at least part of) the answer. Women want a red dress.
Addonizio ends the poem with a final, punchy line. I'll leave you to read it and discover it for yourself.
"What Do Women Want?" is from the book
Tell Me
by Kim Addonizio
View the Full Poem
(Be sure to listen to the poem read passionately aloud by the poet herself)


Related Articles
Editor's Picks Articles
Top Ten Articles
Previous Features
Site Map





Content copyright © 2022 by Jessica Smith. All rights reserved.
This content was written by Jessica Smith. If you wish to use this content in any manner, you need written permission. Contact Karena Andrusyshyn for details.