Joining an Orchid Society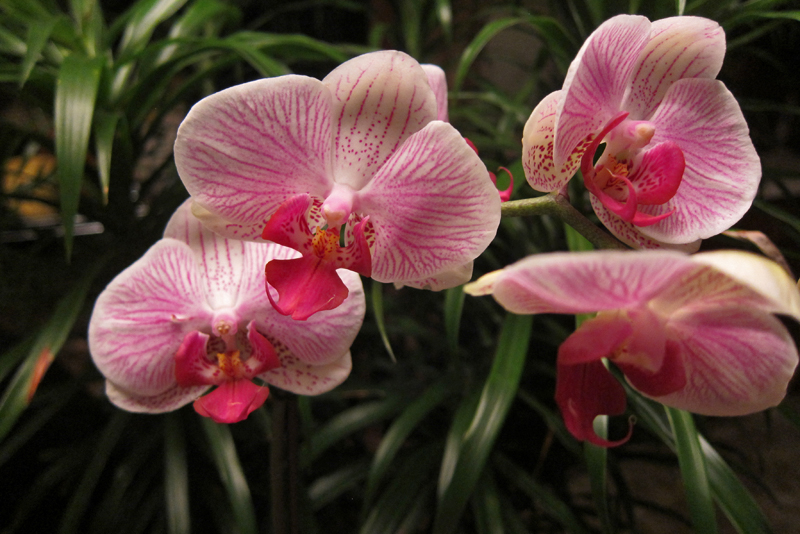 Out of all flowering or the ornamental plants, orchids are probably the least understood. Some people think orchids are parasitic plants, while others view them are hybrids of plants like lilies. Many nursery owners too show lack knowledge about orchids. Even in the orchid rich areas, there is not much awareness about these plants.

What if your orchids are facing a pest attack and the nursery from where you bought your orchid does not help you much. What would you do now? Let us imagine, there is another orchid which does not flower or there is no visible sign of growth. But, you have no idea whom to ask. How to counter this?

Let me help you here. Many orchid experts as well as experienced orchid growers have formed groups or societies. Some of these are also active online. These groups organise orchid shows/exhibitions, seminars and even informal get-togethers, where a lot of information on orchids is shared. Some societies also publish journals, which carry articles on general practices as well as recently developed techniques.

It will be very helpful to you (as an orchid grower) to join such a group. If it is a local group, all the better (as you can get advice in accordance with local conditions). The advantages of joining an orchid society are many. You can make friends with people following same goals. Within this group, you can seek advice in case of need and learn from experience of others.

A very good way of learning to grow orchids is to take part in seminars and exhibitions organised by the group. Within the group any new information is easily assessed or shared. Members discuss better ways or different techniques of growing orchids and fighting pests as well as diseases. Being a part of an orchid group is like many brains put together, instead of one. New ideas get shared, which will encourage you further in orchids. In fact, the more involved you get with your group the better you will get at orchid growing.

If you have not joined any such group or society as yet, then do join one. I, too, am a 'Life Member' of 'The Orchid Society of India'. This society publishes a newsletter and an annual journal. This is largely a research oriented society, but still it serves my purpose.




Related Articles
Editor's Picks Articles
Top Ten Articles
Previous Features
Site Map





Content copyright © 2023 by Anu Dharmani. All rights reserved.
This content was written by Anu Dharmani. If you wish to use this content in any manner, you need written permission. Contact Anu Dharmani for details.