"The Pomegranate" by Eavan Boland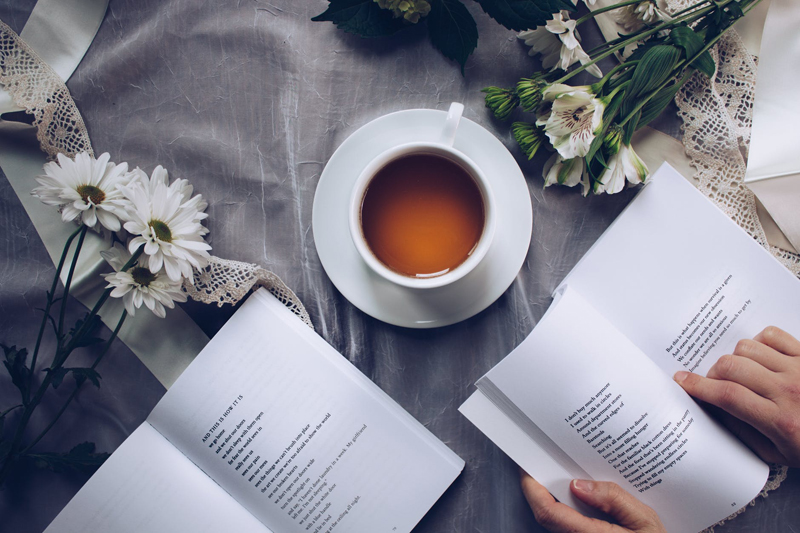 Eavan Boland's poem "The Pomegranate" beautifully represents the complex web of feelings involved in the relationship between mothers and daughters.

According to Greek mythology, Persephone was the daughter of Ceres, god of the harvest. Hades kidnapped Persephone and held her hostage in the underworld while Ceres turned the world above to winter during her grief. The young maiden was eventually returned to her mother, but while below she had eaten food of the underworld- the seeds of a pomegranate- and therefore must spend half the year below (one month for each eaten seed) with her underworld husband, and only half the year above ground with her mother. This then explains the cycle of seasons coinciding with Ceres' cycles of grief for her daughter. Boland uses the myth of Ceres and Persephone to represent the tangle of her feelings towards herself and her own daughter. In her essay Daughters in Poetry she refers to it as "One of the true human legends."

The beauty of the legend, Boland writes in the poem, is that "I can enter it anywhere. And have." First she is the child, lost in unfamiliar surroundings, "a city of fogs and strange consonants", most likely an allusion to London, where she moved with her parents from Ireland at a young age. She wanders "the underworld" underneath "stars blighted"- a bleak image.

Yet right on the heels of this image comes another. "Summer twilight" replaces "crackling dusk", and instead of the child she is suddenly the mother, coming outside to call her daughter in to bed. It seems she has some foreknowledge of what's to come, however, and even though in this first instance she retrieves her daughter ("I was ready / to make any bargain to keep her"), she knows of the loss that's yet to come:

But I was Ceres then and I knew
winter was in store for every leaf
on every tree on that road.
Was inescapable for each one we passed.
And for me.

Boland's poem reveals the cyclical nature not only of the relationship between mothers and daughters, but of life itself. We are born young, we experience life, and we die. Our parents and elders take care of us, love us, watch us grow, they die, and we in turn become parents and elders of our own young ones, and on and on.

In the next lines, Boland watches her daughter, now a teenager, while she sleeps, and spies a fruit amongst the bedroom's clutter. "The pomegranate! How did I forget it?" She wishes she could keep her daughter safe, keep her from harm, from knowledge of the terrible things in the world. "I could warn her," the mother muses, "There is still a chance." Yet she knows, and Boland knows, and we the readers know that it is impossible. It's part of the cycle, it cannot be changed. It is, in fact, one of the oldest stories, that of a young woman and a piece of fruit, Eve and the apple from the tree of the Knowledge of Good and Evil. Another legend, another myth of cycles and changes and innocence lost.

There is grief, and sadness, in the poem, but beauty too. The pomegranate is fantastically described as "the French sound for apple and / the noise of stone"; "unshed tears" are "ready to be diamonds" and even now she rests beneath "veiled stars". The mother fears heartbreak, but she is wise. "If I defer the grief, I diminish the gift." The beauty is in the cycle, how summer cedes to winter, for winter will blossom into spring. In the end, through bittersweet emotions, the speaker accepts her and her daughters' role in the life cycle. "The legend will he hers as well as mine."
You Should Also Read:
The Pomegranate by Eavan Boland


Related Articles
Editor's Picks Articles
Top Ten Articles
Previous Features
Site Map





Content copyright © 2022 by Jessica Smith. All rights reserved.
This content was written by Jessica Smith. If you wish to use this content in any manner, you need written permission. Contact Karena Andrusyshyn for details.