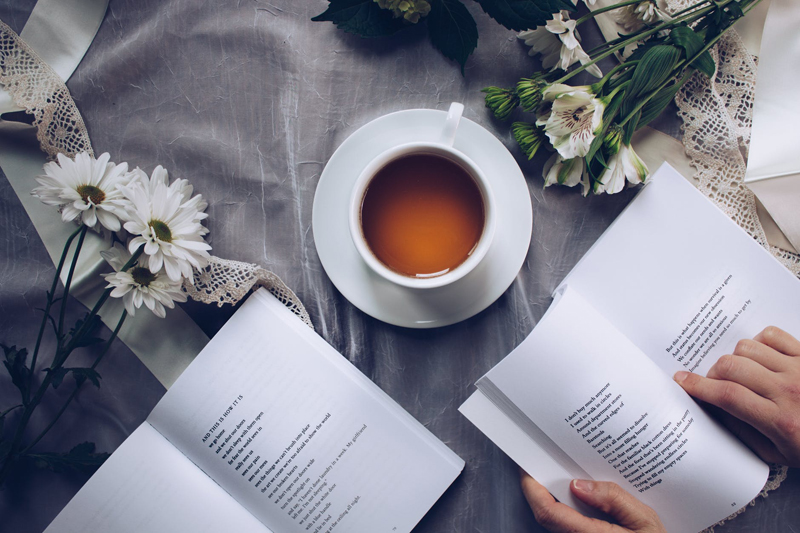 Born Neftalí Ricardo Reyes Basoalto in Chile in 1904, the poet known as Pablo Neruda would become one of the most important literary figures of the twentieth century. His works have been translated into dozens of languages and read all over the world. Neruda served an honorary consul, a senator, and an ambassador for Chile—and a poet for the world.
Neftalí Reyes developed a love of poetry at a young age. His talents were fostered by future Nobel Prize winner Gabriela Mistral. A local newspaper published his first work when he was 13. As Pablo Neruda, Neftalí published his first volume of poetry at 19. Despite the success of
Crepusculario
(
"Book of Twilights"
) and
Veinte poemas de amor y una canción desesperada
(
"Twenty Poems of Love and a Song of Despair"
) published the following year, Neruda was still quite poor.
In 1927, Neruda began his diplomatic career with an honorary consul appointment to Rangoon, Burma (now Yangon, Myanmar). Over the next sixteen years, he served in Colombo (now Ceylon), Batavia (now Java), Singapore, Buenos Aires, Barcelona, Madrid, Paris and Mexico City.
Although his first volumes of poetry had been popular, it was his 1933 volume of surreal poetry,
Resedencia en la tierra
(
Residence on the Earth
), which brought him international attention. In addition to surreal poetry, Neruda was known for love poetry, political works and historical works, including essays, prose and plays.
During his service in Spain, Neruda cultivated friendships with "the literati," especially Federico García Lorca. During the Spanish Civil War, García Lorca was executed by followers of Francisco Franco. The loss of his friend helped to turn Neruda behind the Republican side of the Spanish Civil War, as well as converting him to communism. Neruda eventually fled Spain for Paris and helped thousands of Spanish refugees relocate to Chile from their temporary home in France.
After over one and a half decades of foreign service, Neruda was happy to return to his homeland in 1943. His political career was far from over. In 1945, he was elected to the Chilean Senate. There, he became part of the newly formed Chilean Socialist Party. Eventually, however, he broke with the ruling party (whom he'd ardently campaigned for) over violent worker repression. Neruda was forced to go into hiding and eventually fled the country.
Three years later, when the hostile government was failing, Neruda returned to Chile. Known around the world, Neruda would spend the remaining twenty years of his life based in Chile. In 1964, he was nominated for the Nobel Prize, but did not win. In 1971, he won the Nobel Prize for Literature. In 1970, his friend Salvador Allende became the first democratically-elected socialist head of state. Allende appointed Neruda ambassador to France. Neruda's failing health forced him to resign the post two years later. In 1973, Allende was deposed and died in a coup. Less than two weeks later, Neruda, already dying from prostate cancer, had a heart attack and died.
Much of Neruda's love poetry was influenced by the many loves of his life. He married his first wife in Java. They later separated during his service in Spain during the Spanish Civil War. During his service in Mexico City, Neruda divorced his first wife, after which he married his mistress. Their marriage was strained by separation as well as another affair. Eventually, Neruda divorced his second wife and again married his mistress. His third wife remained with him for the last 18 years of his life, married for the last 7 of those years. His only child, a sickly daughter by his first wife, died at the age of eight, having been estranged from her father for most of her life.
---
Read
Twenty Love Poems and a Song of Despair
, Pablo Neruda's most famous volume of poetry. This edition features the original Spanish side by side with an excellent English translation.
For a more comprehensive view of his poetic career, try
The Essential Neruda: Selected Poems
.


Related Articles
Editor's Picks Articles
Top Ten Articles
Previous Features
Site Map





Content copyright © 2022 by Jordan McCollum. All rights reserved.
This content was written by Jordan McCollum. If you wish to use this content in any manner, you need written permission. Contact Karena Andrusyshyn for details.