Trimming Holiday Shopping Dollars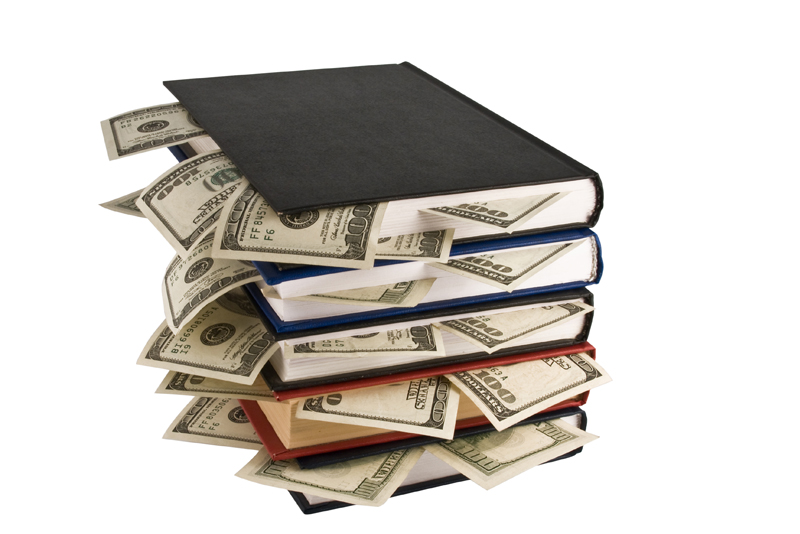 Simple gifts are really the best gifts! It's the small things in life that form lasting memories. Now, more than ever, we have to make every dollar count.

How can we, as consumers, get the most from this holiday shopping season? Successful shoppers make a list and they stick to it, no matter what! Set a firm price limit on all gifts. Avoid credit card debt by promising yourself that you will pay only in cash! If you don't have the cash on hand, you simply will not make a purchase! Luckily, for consumers, this year, there are bargains galore and the organized resourceful shopper who can scoop up savings will ultimately win out! Last-minute shoppers will have a lot to cheer this holiday season in terms of savings and special deals! The economic crisis is having a profound impact on retailers, many of whom were already struggling before the financial downturn. In fact, as the Christmas holiday rapidly approaches, business merchants are resorting to a variety of sales gimmicks and steep discounts (50% to 75% or more) in order to entice tight-fisted shoppers. Retail stores facing liquidation are virtually "giving away" their merchandise just so they can get rid of inventory!

Although many individuals will confine their gift hunting to shopping malls and popular department stores, a wide array of quality, budget-priced items can also be found in drugstores, discount and "closeout" retail shops. Specialty boutique businesses are experiencing tremendous pressure in this difficult economic climate and you may be able to pick up inexpensive, unique, handmade gifts. Be sure to spend some time browsing the websites of well-known catalog companies as they may also offer special discounts and incentives.

Do you have a tough time finding gifts for hard to please, ultra-finicky family members and friends? Give the gift of fun this season! Consider purchasing officially licensed sports and entertainment merchandise or memorabilia. Peruse the "online stores" of sports and media companies, as well as television and radio stations. Interested in local or national history? Many newspaper websites feature an "online shop" from which you can buy reprints of historical photographs and other products.

Do you have a family member or friend who has a favorite charity? The holidays are a time of giving! Most nonprofit organizations have websites; take a few minutes to check through their "online mall" for gift ideas. The ASPCA, 4-H, and American Heart Association are among my personal favorites! You can purchase a small meaningful gift and at the same time support a worthy cause.

Think you can't get a great gift for under $20? Think again. Holiday gifts for $20 or less include:

1. A crystal jar, vase or figurine.
2. Personalized gift basket. Purchase "baskets" from a craft store clearance sale. Fill the basket with items that are geared towards the recipient's hobbies and interests!
3. Boxed gift sets! These are great because I don't have to make any decisions or do additional work!
4. Coffee table books purchased from the bargain bin section of bookstores. They are loaded with stunning photographs. Books on art, food and cooking, entertainment, nature and sports are popular with almost everyone!
5. For the chef, small kitchen tools or gadgets.
6. Photoframe or recordable photo/voice ornament.
7. Neck and shoulder massager with heat.
8. Pet accessories or toys.
9. Crafting supplies.
10. Holiday glassware or plateware.
11. Photographic or art print.
12. Tool bag.
13. Video game.
14. Business card case.
15. Sketchbook with drawing set.
16. Engraved beer mug.
17. Personal sound amplifier.
18. Wrench/socket set.
19. Weight-lifting sports gloves.
20. Personal CD player.
21. Cordless screwdriver.
22. Personal coffeemaker for 1.
23. Electric wine bottle opener.
24. Handheld auto vacuum.
25. Handweights.
26. Motorized grill cleaning brush.
27. Radar pitch baseball.

If you don't have $20 to shell out for a gift, consider giving a "free" gift!

Best free gifts:
1. A poem composed by you.
2. A short story you've authored.
3. A song you've written.
4. A sketch you've drawn.





Related Articles
Editor's Picks Articles
Top Ten Articles
Previous Features
Site Map





Content copyright © 2022 by Reshma Vyas. All rights reserved.
This content was written by Reshma Vyas. If you wish to use this content in any manner, you need written permission. Contact Sandra Baublitz for details.