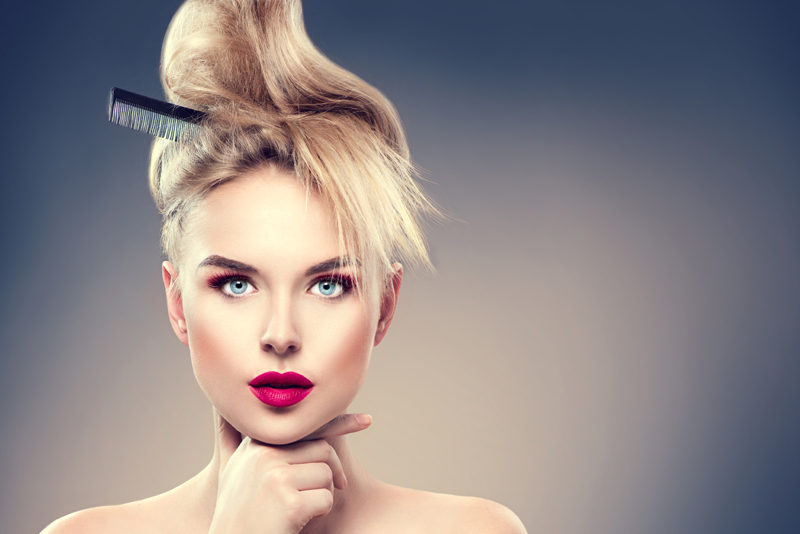 When I first heard of shimmer makeup I had no idea how to use it, and wasn't sure I wanted to add another step to my beauty routine, however, adding shimmer to my makeup arsenal has not only brought my face to life; it has taken years off of my appearance.
Shimmer, also referred to as highlighter, luminizer and illuminator, is what gives you that dewy glow of youthful radiance. If you look at a photo of a woman with no shimmer, and compare it to a photo with shimmer, you will notice how dull a complexion can look without it. However, you must use shimmer with caution since it draws attention to anything it touches. Focus on your best features, such as brow bones, cheekbones, and lips. One exception to this rule is when used under the eyes to cover dark circles, as subtle shimmer will reflect light, and help to conceal.
Shimmer, like most makeup, comes in different colors and textures. There are cream, powder and liquid shimmers, each of which are applied with either a brush or your fingertips.
A popular way to apply shimmer makeup is to trace the shape of a "3" on your face starting at your temple. This will highlight your face in all the right places. Make sure to blend well, as you don't want to see any visible lines. This application style works best with powder makeup.
It's a good idea to keep two shimmers in your makeup case. One should be a liquid, or cream form, the other, powder. This will allow you to implement shimmer into your makeup routine whether you are using cream textures, or powder. Remember, cream with cream, and powder with powder.
There are two I can't live without. One is a department store brand, and the other is a drugstore brand. Each works equally well, but one is liquid and the other is powder.
Benefit Highbeam Liquid Highlighter
– This pinkish liquid highlighter comes in a glass bottle similar to nail polish. It is simply swiped, or dotted on the face using the brush, and thoroughly blended. This is the perfect highlighter to use when you are using other liquid or cream based products. It does not look pink on the skin; it just has pink undertones, as opposed to say, champagne or beige.
Revlon Skinlights Face Illuminator
– This is a loose powder shimmer makeup that is fool proof. I use the "3" application technique when applying this makeup, and blend well. Revlon Skinlights Face Illuminator is also the perfect body shimmer for the décolletage, legs, and shoulders, but only apply to these areas for evenings, parties, or in the summer. Simply apply with a large brush or mix with a small amount of lotion.
Shimmer makeup should always be used sparingly. This is key if you want a natural glow. Over application of shimmer makeup is a common mistake women make. They like the effect it provides, and want more, but with shimmer,
less
is more. Always remember this important tip.
When making you selection, go for subtle shimmer for an everyday look, and leave the dramatic looks for evening. Shimmer makeup can be as addicting as lipstick because of the incredible results you can achieve. If you haven't added this to your beauty routine yet, I highly recommend giving it a try; you may be surprised at the face you see in the mirror.
Check out
Benefit
Cosmetics
to find Highbeam Liquid Highlighter!
You Should Also Read:
How To Apply Smokey Eye Make Up
Lip Gloss Guide
Cosmetics Basics


Related Articles
Editor's Picks Articles
Top Ten Articles
Previous Features
Site Map





Content copyright © 2023 by Rebekah Mack Bono. All rights reserved.
This content was written by Rebekah Mack Bono. If you wish to use this content in any manner, you need written permission. Contact Katrina Simmons for details.