Vajrasattva Purification Words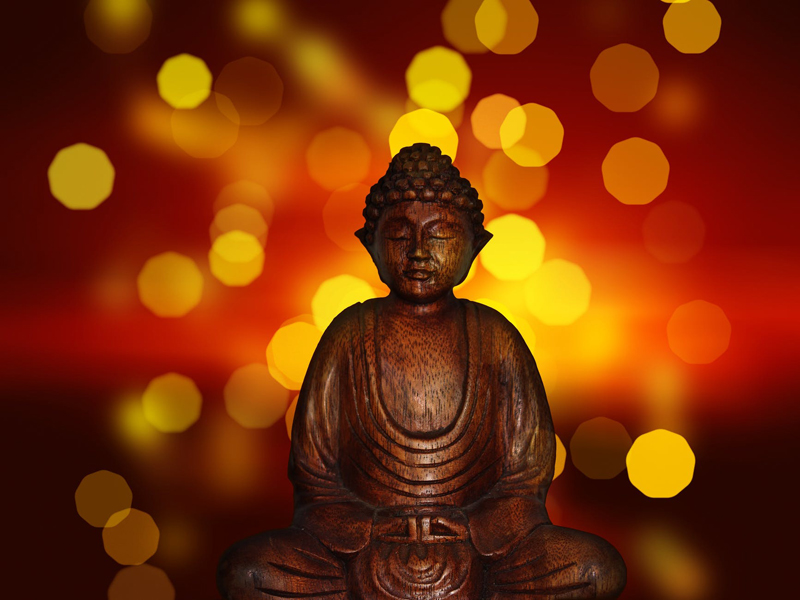 A meditation practice on Vajrasattva recommended by Ven. Rizong Rinpoche after he had conferred a Vajrasattva Initiation at Lam Rim Buddhist Centre on Monday 11th August, 1997. The CAPITALIZED words are the Tibetan words.

PURIFICATION

TAM-CHE DU-NI SA-ZHI-DAG
May the surface of the earth in every direction
SEG-MA LA-SOG ME-PA-DANG
Be stainless and pure without roughness or fault
LAG-TIL TAR-NYAM BE-DUR-YA
As smooth as the palm of a child's soft hand
RANG-ZHIN JAM-POR NE-GYUR-CHIG
And as naturally polished as lapis lazuli.
LHA-DANG MI-YI CHÖ-PAY-DZE
May the material offerings of gods and men
NGO-SU SHAM-DANG YI-KYI-TRUL
Both those set before me and those visualised
KUN-ZANG CHÖ-TRIN LA-NA-ME
Like a cloud of offerings of Samantabhadra1
NAM-KAY KAM-KUN KYAB-GYUR-CHIG
Pervade and encompass the vastness of space.

PURIFICATION MANTRA

OM NAMO BHAGA-WATE, BANZA SARA DRA-MARDA-NE
TATHA-GATA-YA, ARAHA-TE, SAMYAK-SAM BUDDHA-YA
TAYA-TA, OM BANZE BANZE MAHA BANZE
MAHA TENZA BANZE, MAHA BIDYA BANZE
MAHA BODHICITTA BANZE
MAHA BODHI MAN-DROPA, SAM-DRAMA-NA BANZE
SARWA KARMA AWARANA, BISHO DHANA, BANZE SOHA

(Recite the purification mantra three times)

KON-CHOG SUM-GYI DEN-PA-DANG
By the force of the truth from the three Jewels of Refuge
SANG-GYE-DANG JANG-CHUB SEM-PA
By the firm inspiration from all Bodhisattvas and Buddhas
TAM-CHE-KYI JIN-GYI-LAB-DANG
By the power of all the Buddhas who have fully completed
TSOG-NYI YONG-SU DZOG-PAY
Their collections of both good merit and insight
NGA-TANG CHEN-PO-DANG
By the might of the void
CHO-KYI YING NAM-PAR DAG-CHING
Inconceivable and pure
SAM-GYI MI-KYAB-PAY TOB-KYI
May all of these offerings be hereby transformed
DE-ZHIN NYI-DU GYUR-CHIG
Into their actual nature of voidness

REFUGE

KON CHOG SUM LA CHAB SU DRO
I go for refuge to the Triple Gem.
SEM CHEN THAM CHAY DAK KI DROL
I shall liberate all sentient beings
CHANG CHUB NAY LA GOE PAR GYI
and place them in the state of Enlightenment.
CHANG CHUB SEM NI YANG DAK KYED
I shall purely generate Bodhicitta.
(recite three times)

VAJRASATTVA VISUALISATION

RANG KI CHI RO PAM LAY PE MA DANG
On the crown of my head, from a PAM comes a lotus
A LAY DA WAY KYIL KOR GYI TENG DU
And on it, from an A, a moon-disc mandala.
HUM LAY DOR JE KAR PO TSE NGA PA
On top of this, from a HUM comes a five-spoked white vajra,
TE WA LA HUM KI TSEN PA
The hub of which is marked with a HUM.
DE LAY OED TROE.
From this, light rays emanate
DU YANG SU GYUR PA LAY.
and collect back together,
DOR JE SEM PA KU DOK KAR PO
transforming into a Vajrasattva with a white-coloured body,
SHEL CHIK CHAK NYI KYI
one face and two arms,
DOR JE DANG DRI BU TSIN PA.
holding a vajra and bell and embracing
YUM DOR JE NYEM MA KAR MO
the motherly consort Dorje Nyemma, white,
SHAL CHIK CHAK NYI KYI
with one face and two arms,
DRI GUK DANG THOED PA DZIN PAY KHYUD PA.
holding a cleaver and skull-cup.
NYI KA ANG DAR GYI NA ZA DANG
Both are adorned with silken scarves
RIN PO CHE'I GYEN NA TSOK PAY GYEN PA.
and various jewelled ornaments.
YAB DOR JE'I KYIL TRUNG KI SHUG PA.
The father sits in the vajra position,
DE'I THUG KAR DA WAY TENG DU HUM YIK KAR PO
and in his heart on a moon is a white syllable HUM
DE LAY OED ZER TROE.
from which light rays emanate
RANG DRI YE SHAY PA CHEN DRANG.
inviting forth wisdom-beings who are like himself.
NYI SU MED PAR GYUR.
They (combine and) become non-dual.

LAR YANG THUG KAY HUM LAY OED ZER TROE.
Once again from a HUM at his heart light rays emanate
WANG KI LHA CHEN DRANG.
and invite forth empowering deities.

DE SHIN SHEG PA THAM CHAY KYI
O all Tathagatha Buddhas
DI LA NGOEN PAR WANG KUR DU SOL.
please confer empowerment on this one.
SHEL SOL WA TAB PAY
Having thus been requested,
DE NAM KYI YE SHAY KYI DU TSI GANG WAY BUM PA THOG NAY.
they hold up vases filled with the nectar of wisdom and confer the empowerment saying,

OM SARVA TATHAGATA ABHIKSHEKA TA SAMAYA SHRI YE HUM.

SHAY WANG KURU KU YE SHAY KYI DU TSI GANG.
Thus initiated, (Vajrasattva's) body becomes filled with the nectar of wisdom
MI KYOED PAY BU GYEN PAR GYUR.
and his crown is adorned by Akshobhya.

CHOM DEN DAY DOR JE SEM PA,
O Bhagavan Vajrasattva, I request you to cleanse and purify myself
DAK DANG SEM CHEN THAM CHAY KYI DIK DRIB DANG.
and all sentient beings of our downfalls and obstacles,
DAM TSIK NYAM CHAK THAM CHAY CHANG SHING DAK PAR DZAY DU SOL.
as well as of our degenerated and broken words of honour.

SHAY SOL WA TAB PAY.
Having been thus requested
THUG KAY HUM KAY OED ZER TROE.
from the HUM at his heart light rays emanate,
SEM CHEN THAM CHAY KYI DIK DRIB CHANG.
cleansing all sentient beings of their downfalls and obstacles,
SANG GYAY SAY CHAY LA NYE PAY CHOD PA PHUL.
and making offerings to please the Buddhas and their offspring.
DE NAM KYI YON TEN THAM CHAY OED KYI NAM PAR DU NAY
All their good qualities collect back together in the form of light
THUG KAY HUM LA THIN PAY
which dissolves into the HUM at his heart,
ZI JI DANG THU TAB PHUN SUM TSOK PAR GYUR.
whereby his brilliance, power and strength become quintessence of the sublime.

Next week, I will post the 100 Syllable Mantra of Vajrasattva.


Related Articles
Editor's Picks Articles
Top Ten Articles
Previous Features
Site Map



Follow @mommymystic
Tweet



Content copyright © 2022 by Jeanette Stingley. All rights reserved.
This content was written by Jeanette Stingley. If you wish to use this content in any manner, you need written permission. Contact Lisa Erickson for details.