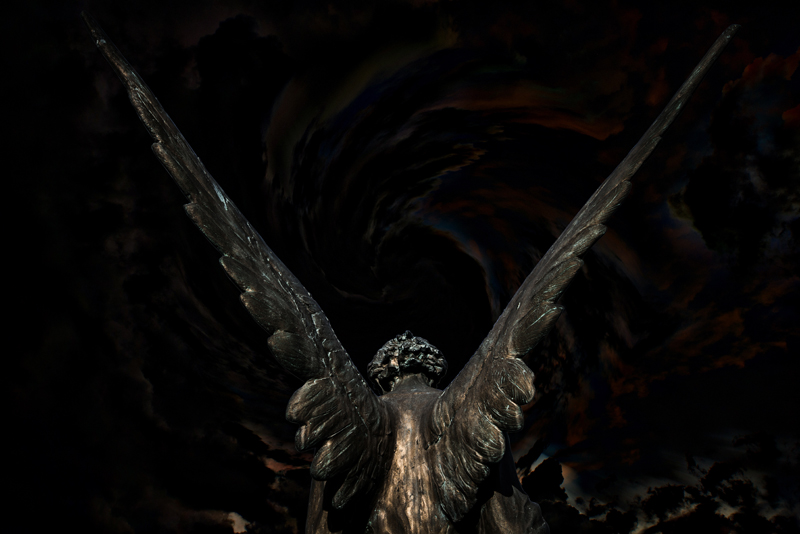 Skid Row is back with their second record featuring vocalist Johnny Solinger and their first since 2003's Thickskin. The record, Revolutions Per Minute, sounds fresh and the band isn't immediately identifiable from its "Youth Gone Wild" days. The constant, however, is the high level of songwriting from bassist Rachel Bolan, and guitarists Snake Sabo and Scotti Hill. The material is not as anthem-y but all the songs are well crafted and delivered with a sincerity of a band in it for the long haul, not just the grand slam. This time out, though, sports a couple of left turns. "You Lie" is a country-rock song that wouldn't sound out of place on a Hank Williams III record or the Rebel Meets Rebel CD. "When God Can't Wait" is like a Slade song, that you might hear in a British pub somewhere.

I spoke to Rachel Bolan this week as the band was gearing up for the record's release. As a long-time Skids fan, it was terrific to talk to one of the band's founders to get the latest news. Here's what he had to say:

Morley Seaver: It's been a few years since the last record. What's been going on since the end of the "Thickskin" tour?

Rachel: Well, we've been doing a lot over the past couple of years. A couple of circumstances came up like Snake's mom passing away and Snake's carpel tunnel. That kind of delayed us putting the record out. Everything happens for a reason so here we are in 2006 we have a new record that we're all really proud of and goes off in a bunch of different directions which we love. That was the whole idea.

Morley Seaver: What can you tell us about your new record?

Rachel: Well it's not your mama's Skid Row record that's for damn sure. (laughs) The title Revolutions per Minute speaks loudly. It just a...there's no ballads. And anything we wrote...if it was quality, it went on the record. And we go in a bunch of different directions. It's cool man. It's not what you would expect out of us. I mean it's us. It's still got the Skid Row stamp on it and there's stuff that's traditionally Skid Row. We have a few songs that sound like, you know, a skinhead would put it on, and pump his fists to and yell: "oi". And then we have stuff that you know maybe a guy riding a horse with a punk rock chick on the back of his saddle would listen to. (laughs) Once you hear it, you'll understand exactly what I'm talking about.

Morley Seaver: It's still got that same Skid Row spirit.

Rachel: Absolutely. We had a lot of fun doing it and all the interviews I've been doing, people that have heard it, were saying it sounds like a very young, young record, which is really cool. God knows we're not that young anymore but we still have the spirit in us.

Morley Seaver: I imagine that skinhead element comes from your direction?

Rachel: Well you know, it's a song called, "When God Can't Wait". You know, I shouldn't really say skinhead because that kind of paints a violent light over things, but you know, it's just one of those punk rock songs that makes you want to break something. Scotty came up with the music and he said "I don't know if you're going to dig this, but here, check this out." And we had gone to Dallas just to write some songs, and I loved it. And then, you know, I wrote some lyrics to it and we kept tweaking it here and there and brought it to the guys and everyone loved it so, um, it's cool. It's really, really cool.

Morley Seaver: What are some of the songs that you're most excited about?

Rachel: For the first time in a long time, we did a cover and we covered the song "Strength", by The Alarm and it came out really cool. We weren't sure...you know, when we were talking about doing covers we were like, let's do something from the eighties. And then we were thinking a lot of metal songs and stuff and we all decided, no let's do something that no one would expect us to do. So we did that. And it actually came out really, really cool.

See the link below to read the rest of the interview.
You Should Also Read:
Skid Row interview
Skid Row official site


Related Articles
Editor's Picks Articles
Top Ten Articles
Previous Features
Site Map





Content copyright © 2022 by Morley Seaver. All rights reserved.
This content was written by Morley Seaver. If you wish to use this content in any manner, you need written permission. Contact Morley Seaver for details.