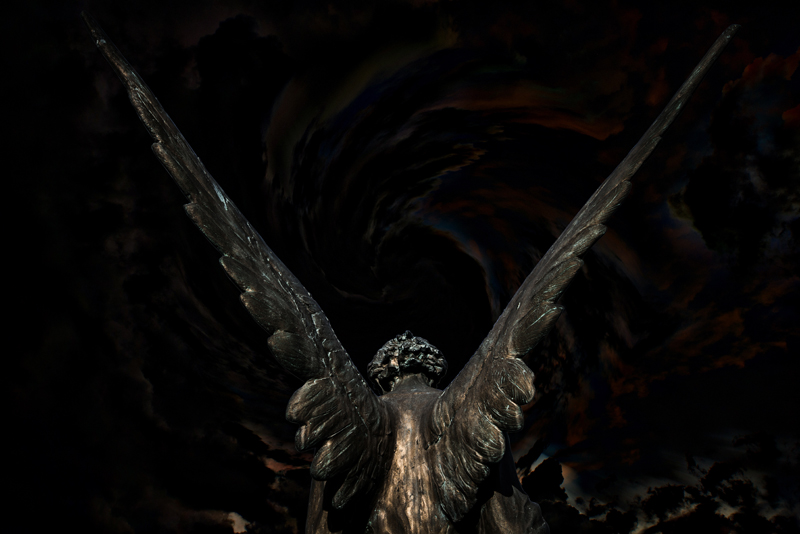 HORNA TO TOUR U.S. THIS FALL

Finland's Horna will tour the U.S. for the first time later this year. They will be joined by Azrael and Blood Stained Dusk. Kult Ov Azazel will be included on select dates.

Oct. 31 - San Francisco, CA
Nov. 1 - Los Angeles, CA
Nov. 2 - San Marcos, CA
Nov. 3 - Las Vegas, NV
Nov. 4 - Salt Lake City, UT
Nov. 5 - Denver, CO
Nov. 7 - San Antonio, TX
Nov. 8 - Houston, TX
Nov. 9 - New Orleans, LA
Nov. 11 - Fort Lauderdale, FL
Nov. 12 - Jacksonville, FL
Nov. 13 - Atlanta, GA
Nov. 14 - Winston Salem, NC
Nov. 15 - Springfield, VA
Nov. 16 - NYC, NY
Nov. 18 - Chicago, IL
Nov. 19 - Minneapolis, MN
Nov. 21 - Seattle, WA
Nov. 22 - Portland, OR

For more info: www.legion-horna.com

KATAKLYSM RESIGNS WITH NUCLEAR BLAST

For the fourth time, Canadian metallers Kataklysm have resigned with Nuclear Blast. It's the first time in the company's history that such a feat has been reached. The Montreal band has been with the company for 15 years and are experiencing its greatest success with their latest CD Prevail. Kataklysm are part of the Summer Slaughter tour. For dates or other info: www.myspace.com/kataklysm

PSYCROPTIC ANNOUNCE NAME OF NEW RECORD

Psycroptic's new record will be only released this fall but they have announced that the title will be Ob(Servant). Says drummer Dave Haley: "Ob(Servant) is definitely our finest hour (well, finest 49 minutes and 49 seconds anyway). It's of course a cliché of every band to say that their newest album is their best and so on, but we are very proud of what we have done on this album. The writing process was a little different for this album, with Joe (guitarist) writing pretty much all the material. This gives the album a very coheisive and flowing feel, and this album is definatley our most diverse material thus far. The artwork is also amazing, having been completed by Raymand Swanland (DEEDS OF FLESH). Those not familiar with his work should check it out – you will be amazed!"

www.myspace.com/psycroptic


MARTY FRIEDMAN ISSUES LIVE RECORD

Exhibit "A" – Live in Europe is the new concert CD from guitar virtuoso Marty Friedman. It will be available August 19 in the U.S. and is taken from shows Marty did in early 2007 while promoting his last CD Loudspeaker.

www.martyfriedman.com


Related Articles
Editor's Picks Articles
Top Ten Articles
Previous Features
Site Map





Content copyright © 2022 by Morley Seaver. All rights reserved.
This content was written by Morley Seaver. If you wish to use this content in any manner, you need written permission. Contact Morley Seaver for details.