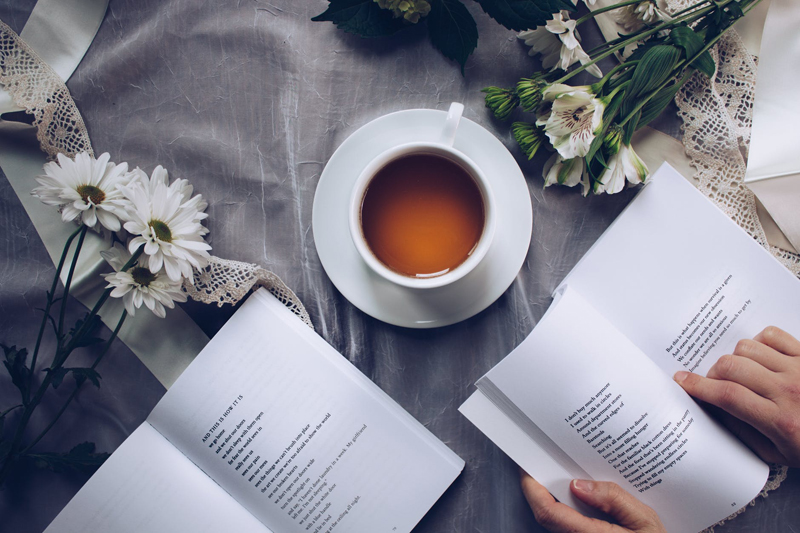 Terza Rima is a form of poetic structure that was initially thought to be introduced by Dante in his Italian writing of "The Divine Comedy". It is a form of poetry that is defined by its sets of three lines, or tercets, that have a rhyme scheme interwoven throughout the poem.

Literally translated as "third rhyme", the terza rima pattern of rhyming is reminiscent of a verbal dance in which the rhyme is carefully woven through each tercet in a specific sequence of fluid dance steps that would appear as two steps forward and one step back. If we were to look at the pattern in a sequence of numbers it would follow this sequence: 1,2,1: 2,3,2: 3,4,3: 4,5,4: and so on.

Although originally used as an Italian poetry form, Thomas Wyatt and Geoffrey Chaucer brought this form into English poetry in the 1500's. It became popular among romantic poets in the 19th century and modern poets like Robert Frost and Slyvia Plath have written poems in terza rima.
One of Sir Thomas Wyatt's (1503-1542) poems, "Of the Mean and Sure Estate" is a great example of the dance of terza rima. Note the pattern of the rhyme scheme shown in the excerpt below:


My mother's maids, when they did sew and spin, 1
They sang sometime a song of the field mouse, 2
That, for because her livelood was but thin, 1

Would needs go seek her townish sister's house. 2
She thought herself endurèd too much pain; 3
The stormy blasts her cave so sore did souse 2

That when the furrows swimmèd with the rain, 3
She must lie cold and wet in sorry plight; 4
And worse than that, bare meat there did remain 3

To comfort her when she her house had dight; 4
Sometime a barley corn; sometime a bean; 5
For which she laboured hard both day and night 4

In harvest time whilst she might go and glean; 5
And where store was stroyèd with the flood, 6
Then well away! for she undone was clean 5







Related Articles
Editor's Picks Articles
Top Ten Articles
Previous Features
Site Map





Content copyright © 2022 by Angela Saunders. All rights reserved.
This content was written by Angela Saunders. If you wish to use this content in any manner, you need written permission. Contact Karena Andrusyshyn for details.