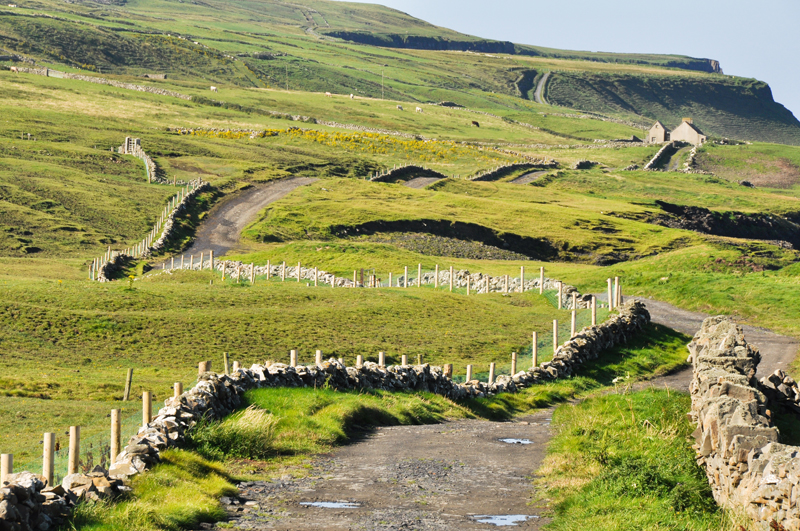 A common complaint of Irish parents bringing up children in American schools during the last century was the lack of that all-important technique known as learning by rote. Memorization was considered by many of the new emigrants in the 1940s and '50s as the end all and be all of a good education.
Hard-working Dads quizzed offspring during dinner, "What did you learn in school today?" The stock answer, "I dunno," was good for a scathing send-off and orders to clear the table and get the dishes done. Sometimes a body might invent some little excitement to satisfy the Dad's need to justify the tuition that he worked so hard to send in to the school every month and Mom's need to have some peace while she finished the last of her dinner.

The first sign that he was not getting his money's worth from the parochial school appeared with the times tables. These simply had to be memorised. There was no way out. Usually it was the first thing that needed to be committed to memory since the ABCs, which were a piece of cake, given that we had learned them before we could walk, or talk even for that matter. Never mind, I digress. We won't repeat the times tables, again.

Once in a while, when the Dad was in a very good mood, he'd break out into poetry, "In a shady nook one moonlit night..." or "Up the airy mountain, Down the rushy glen..." A few lines, brightly spouted at a party and the aunties and old folks would join in until the words were lost into conversation and more than one eye wiped at the memory of simpler times. Nobody in our generation knew the names of the poems or the authors. They must've been famous in Donegal because it seemed that everyone who went to the village school knew them off by heart.

Years later, when I had a tyke of my own, I bought him books, hoping that he would learn something, maybe even memorize something someday. I opened one of those books, and what should I behold?

The Leprahaun by Roger Dwyer Joyce

In a shady nook one moonlit night,
A leprahaun I spied
In scarlet coat and cap of green,
A cruiskeen by his side,
'Twas tick, tack, tick, his hammer went,
Upon a weeny shoe,
And I laughed to think of a purse of gold,
But the fairy was laughing too.
With tip-toe step and beating heart,
Quite softly I drew nigh.
There was mischief in his merry face,
A twinkle in his eye;
He hammered and sang with tiny voice,
And sipped the mountain dew;
Oh! I laughed to think he was caught at last,
But the fairy was laughing, too.
As quick as thought I grasped the elf,
"Your fairy purse," I cried,
"My purse?" said he, "'tis in her hand,
That lady by your side."
I turned to look, the elf was off,
And what was I to do?
Oh! I laughed to think what a fool I'd been,
And, the fairy was laughing, too.




Editor's Picks Articles
Top Ten Articles
Previous Features
Site Map





Content copyright © 2023 by Mary Ellen Sweeney. All rights reserved.
This content was written by Mary Ellen Sweeney. If you wish to use this content in any manner, you need written permission. Contact Bee Smith for details.