4th instalment of interview with ANTI-HERO'S Rose Perry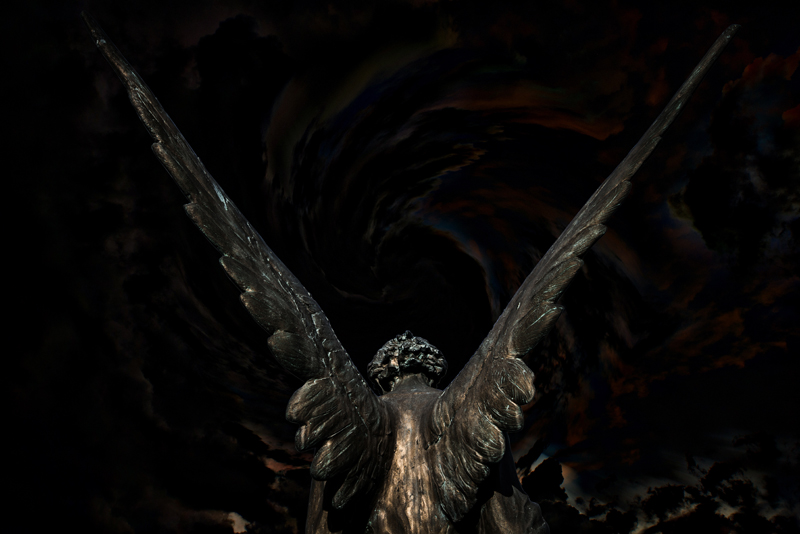 Morley Seaver: A lot of the bands like the chance to play in front of crowds that might not otherwise hear them. Other bands like the camaraderie of hanging out with all the other bands. What's your favorite part of Warped?

Rose Perry: Well definitely it appeals to very different aspects you know of being at a setting such as that. I'm personally all about the crowd. If you've ever spoken to any of our fans, then you'll know we always make time for them. We want to show them how much we appreciate their support because if we didn't have their support, there's no way in hell we'd be able to get to the point that we are at now. There are so many bands out there that do not show their fans loyalty and do not make time for them and I think that's really unfortunate because your fans make or break a band. So I personally I'm usually the one manning the merch booth for the whole day and everybody else kind of takes off and socializes with the other bands (laughs) but I'm fine with that. It's not that they don't want to talk to the fans but they have a bit of the starstruck syndrome I guess (laughs.) I just take my moment though to speak with Joan (Jett). And you know that was obviously a required thing to do. It was absolutely essential, you can't go to warp tour with Joan Jett headlining and not say something to her. Cuz it's an honor even to be in the same area that she's playing.

Morley Seaver: A lot of what impresses me about you is that you're in control of your own destiny. You manage the group which is signed to your record label. How important is it for you to maintain control of the band's future?

Rose Perry: I say very important just because you know, everybody knows, within the band what my capabilities are. Obviously they wouldn't maintain me being in this position if I wasn't doing a good job. So everybody is in support of that. And I think one of our biggest concerns in the band is we don't want to be marketed as something we're not. We don't want to be labelled something we're not. And especially with women in the band, Nicole and I definitely don't want to be sold as just being sex symbols. We're musicians first and foremost. I don't care that we're females. We're musicians. We want to be treated equally. And especially, you know, with what the record industry is a lot of the time, it seems more concerned with what is sellable as opposed to the actual genuine talent these days. And you know, we're purist in that sense. We're musicians. We write our own material. We don't lip sync. We actually know how to play our instruments and perform live and we don't want our dignity or integrity to ever be affected in a way where we feel we aren't being true to that.

Morley Seaver: You've just gone through the summer touring sked. What's next for the band?

Rose Perry: Um, basically just continuing to do what we're doing and seeing where the future takes us. You know the music industry as I said is kinda unpredictable. (laughs) You never really know what's going to happen, you know. When we got signed to Universal for our distribution, by no means had we ever even sent out a single press kit. How that happened, they came to us. We had no intention of even signing anything and like it was not something that was on our mind. We were perfectly happy with how things were going, so honestly, we just got to the point where we're going to wait and see. We're going to keep doing what we're doing, what we do best and see what happens.

Morley Seaver: Anything else you want to tell me about the band that I didn't ask?

Rose Perry: None of the songs on the CD are love songs. I just want to make that apparent. (laughs) I find that a lot of people seem to be under the misconception that women can only bitch about ex boyfriends. Not true actually. In reality we can think about things outside of that. (laughs) So none of them are love songs. None of them are "I hate you. You ruined my life because you're a stupid man." No. Nothing like that. That's definitely a stereotype that we don't want to be fitted into.

Morley Seaver: Duly noted.

Rose Perry: Yeah okay. (laughs) And I would like to thank you very much for the interview.
You Should Also Read:
Official ANTi-HERO website


Related Articles
Editor's Picks Articles
Top Ten Articles
Previous Features
Site Map





Content copyright © 2022 by Morley Seaver. All rights reserved.
This content was written by Morley Seaver. If you wish to use this content in any manner, you need written permission. Contact Morley Seaver for details.