Clearing out a Box of Clutter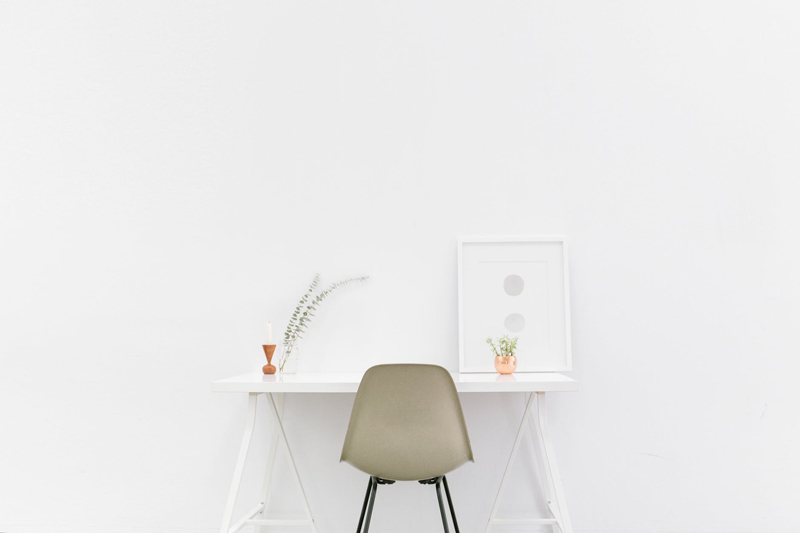 Mostly my house is clutter free. But little pockets of clutter seem to develop and grow without me noticing. I have a desk in the kitchen where I work and next to it I have a plastic storage box. When I sold on eBay I would put things in the box that were ready to be listed then if I had some spare time I would write the listing and move the item to another shelf where it would stay until sold.
I don't use the box any more as a place to put items waiting to be listed, but things do get placed there. In fact the box was overflowing and I didn't really know what was in there. Many times a good method of dealing with clutter is to attack it little and often, but the only way to deal with a pile of clutter like this is to determine a time and sort the whole box.
I expected I could get rid of the clutter and the box in about 10 minutes, but actually it took a lot longer. My decision was to deal with the box and nothing else until the job was finished. Not getting sidetracked is important when it comes to motivation with a job you really don't want to do. Many items went straight in the trash, but others needed time for me to deal with properly. I had used the box on more than one occasion when people were coming to visit to "stash and dash". There was a lot of opened mail that needed to be filed, disposed of or shredded. Fortunately I didn't find any unpaid bills which is usually a consequence of using this method.
I found 5 things in the box which I didn't want, but still had value. I listed 4 of them on Amazon and 1 on eBay. There were books and magazines that I put in a box in the garage that has been designated to go to a thrift store. I found a plate stand that I didn't want. A long time ago I needed 7 and I had to buy 8 and this one had been in the box since I bought them. I never needed the eighth, but I didn't deal with it when it arrived so I put it in my box. The plate stand was freecycled and picked up the same day. I found a hot water bottle and realized there is no correct place to put hot water bottles in my house. I designated a shelf in a nearby cupboard and wondered if I would remember where I had put it by the time winter arrived. I certainly didn't remember it was in the box by my desk.
I don't know how it happened, but there were a lot of food items and crumbs in the bottom of the box. This made some of the papers not very pleasant to deal with. After half an hour of dealing with the box I had dealt with 90 per cent of the original stuff, but something in the box made me cough and cough until I was nearly choking. I gave myself permission to have a break and sat outside on my porch swing for a while. I felt it was important to breathe some fresh air as the house was starting to feel stuffy. In total I spent 20 peaceful minutes outside and went back inside the house refreshed and revived.
The last bit didn't take me very long, finally there was just "stuff" in the bottom of the box. I made sure there was nothing left that I wanted and so tipped the rest of the contents into the garbage bin. I cleaned the box and stored it with the empty boxes in the garage. Then I vacuumed and cleaned the floor where the box had been for a number of years.
I have a citrus juicer that lost a part a while ago that rendered it useless. I thought one of the children had accidentally thrown it away, but when I moved the box I found the missing part. Now my $100 juicer can be used again. I also found a CD my daughter had lost. I asked her if she wanted it and I saw her face light up. It was definitely a job worth doing.
The whole job took me 1 hour and 15 minutes, and that included a 20 minute break. Most of the mail was between a year and 2 years old. I wonder why I left it so long.
Stop Throwing Money Away: Turn Clutter to Cash, Trash to Treasure--And Save the Planet While You're at It
You Should Also Read:
Living Simply - Improve Your Life with Less Clutter


Related Articles
Editor's Picks Articles
Top Ten Articles
Previous Features
Site Map





Content copyright © 2023 by Tina Razzell. All rights reserved.
This content was written by Tina Razzell. If you wish to use this content in any manner, you need written permission. Contact Tina Razzell for details.