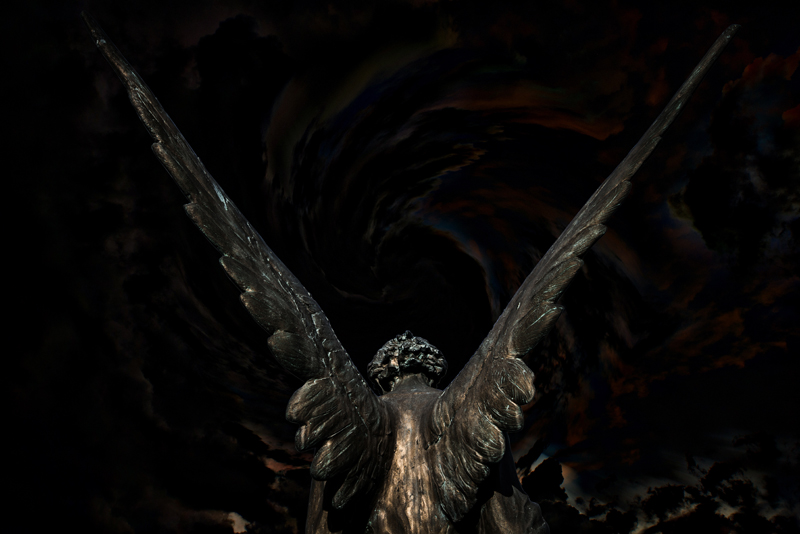 New label. New singer. Things have changed a bit in the Mushroomhead camp. It seems like the changes have been for the better as the band's new record Savior Sorrow is a pretty great affair. New singer Waylon Reavis has an excellent voice that blends well with as mainstay vocalist Jeffrey Nothing. I spoke with Jeffrey last week by phone to find out about the new developments.

Morley Seaver: It's been a little while since the last record, 2003's XIII. What's happened since the end of the tour for that record and the sessions for this one?

Jeffrey Nothing: We had a member leave and we were dropped by Universal, which was kind of a mutual thing because we thought they didn't really do anything for us on the last one. So there were a lot of changes. We toured a lot for XIII but we didn't start making Savior Sorrow until about a year and a half ago which puts us on tour now.

Morley Seaver: How did you find Waylon?

Jeffrey Nothing: We had his band for a couple of weeks on our tour and we had a show in his hometown and then we took them for 13 days. After that tour they were looking for a place to record their new demo and they chose our studio. And as we were recording, J mentioned how much he sounded like him when he was doing the heavier stuff and we thought so to. So we just asked him to join and that was on his birthday. And that was two years ago and Savior Sorrow ended up coming out on that day so it's kind of a crazy coincidence in a way.

Morley Seaver: How did the energy change when he came aboard?

Jeffrey Nothing: I think it was a big change. But when we first formed, we really didn't want any boundaries as far as vocals or anything. And J did some great work with us but he was kind of one dimensional because he stopped rapping and pretty much wanted to be a hard core voice. And Waylon can flat out sing and harmonize with me. There's times you can't really tell on there who is singing instead of being kind of obvious.

Morley Seaver: Tell us about the new record. For new listeners such as myself, how does this record compare to your past works?

Jeffrey Nothing: I think it's a continuation of XIII in some ways but also going back to the self titled and our first couple of self-released projects. I think it's realizing the original dream in a way and taking us to new places. We never really did an all-acoustic song before like "Embrace the Ending". We feel like we have more songs suited to being a radio single now than even when we were on Universal. I think it's our best thing to date.

See the link below to read the rest of this interview
You Should Also Read:
Complete Mushroomhead interview


Related Articles
Editor's Picks Articles
Top Ten Articles
Previous Features
Site Map





Content copyright © 2022 by Morley Seaver. All rights reserved.
This content was written by Morley Seaver. If you wish to use this content in any manner, you need written permission. Contact Morley Seaver for details.