Getting Rid of Partially Completed Craft Projects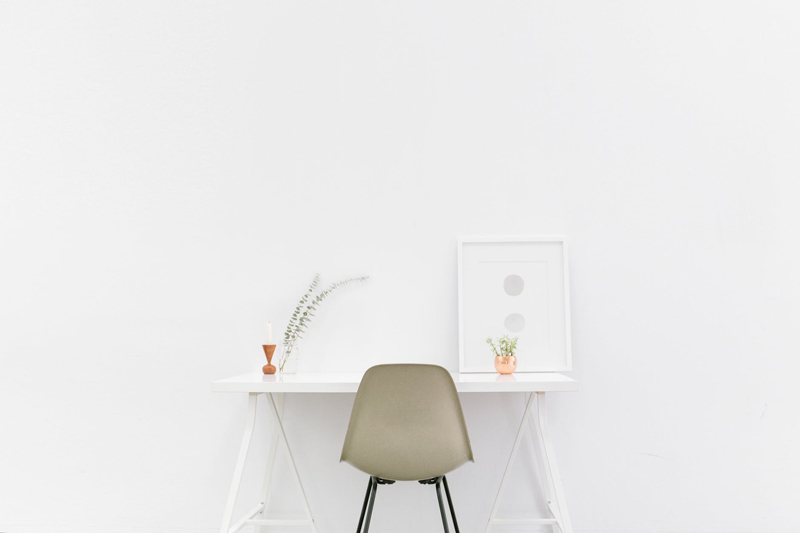 When decluttering, some things are easier to part with than others. Many times you can look at something and know immediately that it's garbage, or it can be donated. But other things take more emotional effort to part with.

I've been helping Juliette (not her real name) declutter for a while and she's finding it easier to get rid of stuff now. She's learned to look at a pile of stuff and can easily make the decision to "give away, throw away or put away" but last week we came across an old craft project that was half way completed, and she didn't know what to do with it.

She hadn't touched the project for over 5 years and I asked if it would ever be completed. She had good intentions, but really wasn't into crafts any more. There were many hours of work left in order to complete this project and as a working mom of young children, she just didn't have the will to complete it. The first step was to get her to admit that she never would finish it. She told me she'd moved on with her life and didn't like to do that type of craft any more and that she preferred to do other projects. So what was stopping her letting this partially completed project go?

Suddenly she started telling me about her sister, who loved to do many arts and crafts projects. When they were children their parents bought her sister – and not Juliette – many painting and craft supplies. They recognized her sister was gifted in this area, but Juliette was gifted in other areas, and so they didn't encourage her to be artistic. This left a hole in Juliette's emotions and as an adult she wanted to prove to herself that she could do a craft project, and so bought a kit. But the reality, as she told me herself was, "It's not my thing."

By buying this craft kit Juliette was trying to fill an emotional gap that had been there since she was a child. Her parents had given her a subliminal message that she wasn't good at artistic pursuits and she wanted to prove them wrong. But the truth, as I helped her see, was that crafts were not her skill set. It was time to get rid of the half finished project and let Juliette move on to projects she was good at.

If we had merely thrown the project in the garbage, Juliette would have gained. Clutter brings us down, and especially unfinished projects. There is freedom to be gained merely by removing something from your house. But throwing things in the trash is a last resort, I always try to find a home for as much as I can. Juliette freecycled her craft project and gave it to another person who will hopefully complete it.

Getting rid of it was much more than creating space in her house. It was removing the pressure to finish a project that had long since been abandoned. It was the realization that her parents were right in recognizing her skills were not in the artistic direction. Juliette accepted that in getting rid of the past she was hanging on to, she could move forward with her own future in the direction of the skills that are really hers.

Getting rid of clutter isn't always just about the stuff. It's about our own hang ups and emotions behind the reasons why we keep stuff. Getting rid of that is freeing indeed.

You Should Also Read:
Living Simply - Improve Your Life with Less Clutter


Related Articles
Editor's Picks Articles
Top Ten Articles
Previous Features
Site Map





Content copyright © 2023 by Tina Razzell. All rights reserved.
This content was written by Tina Razzell. If you wish to use this content in any manner, you need written permission. Contact Tina Razzell for details.