Use Poetry to Study a Foreign Language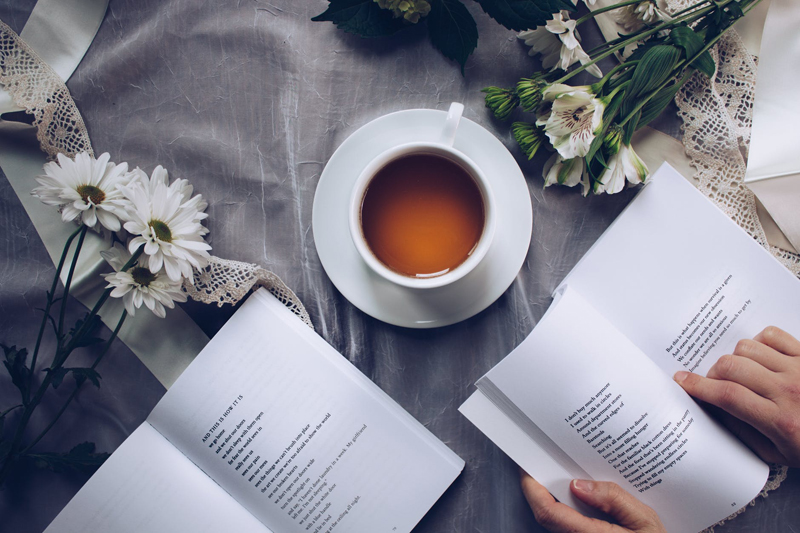 Anyone who has ever studied a foreign language knows that study and repetition are key to any real progress. To attain a high level of fluency in a second language requires hours and hours of work. If this sounds tedious, then it's because it often is. But there are creative ways to break the monotony of studying. One of these is poetry.

Step 1: Choose a poem
Decide which poem you would like to use to help you study. Choosing the right poem is important. Make sure it's long enough to have real substance in it, but steer clear of those longer than a page, at least at first. Keep it simple. Also, it's probably better to choose a more modern poem. Just as Shakespearean English confuses most native English speakers, other languages have their own versions of old-fashioned vocabulary and syntax that is not used in modern context. Unless you happen to be a scholar of that specific time period, choose a poem that you know uses everyday vernacular.

Step 2: Read the poem all the way through without stopping
When you first work with the poem, don't worry about immediately translating it, or understanding it fully. Just read it. Relax, and let the words wash over you. Allow the rhythm to come naturally. Accustom yourself to the poetic structure- where the words are on the page, where the pauses seem to occur. You will be able to infer the general meaning of the poem on the first several readings, and that's enough. Deeper understanding will come later, once you and the poem are on more familiar terms.

Step 3: Translate
Now that you've experienced the poem naturally, it's time to break it down and study it more closely. There are several ways to do this, depending on how proficient your language skills are. For a lower level of difficulty, simply find an English translation of the poem, either online or at your local library. Most famous foreign poets from have already been translated to English several times. If you can't find a translation, ask your teacher (or a friend, if you have one, who speaks the language) to help you. For a higher level of difficulty, you can attempt to translate the poem yourself, with the help of a dictionary and study buddies, before you look at an official translation. The point of translation is to further understanding of the poem on a conceptual level.

Step 4: Read aloud
Speaking is one of the most difficult tasks in a foreign language. Because of its natural rhythm, poetry can enhance your speaking skills. One problem many language learners have is the flow of their speaking. They may have grammar and vocabulary correct, but producing that language is choppy and hesitant. Poetry's natural rhythm makes it easier to link words together in a smooth flow. Once you become familiar with the poem's structure and rhythm, you can read it aloud. Feel how the words roll, find where they slide together or stand apart. If possible, listen to a native speaker reading the poem. You can search for recordings on the internet, or ask a friend. Podcasts are a good bet. If you can find this, listen carefully to the recording while reading along. Mark which words flow together, and which words have space or breath between them. Then, read aloud yourself, doing your best to imitate the native speaker in both pronunciation and rhythm. You may need to repeat this many times, but eventually the words will become more familiar, and begin to roll off your tongue as easily as English does.

Songs are another great way to practice, for similar reasons, and you can follow the above steps for them as well.

For French learners, the website Easy French Poetry is a fantastic way to learn. It offers downloadable podcasts with poetry read aloud, vocabulary explained, and history of the poet discussed.


Related Articles
Editor's Picks Articles
Top Ten Articles
Previous Features
Site Map





Content copyright © 2022 by Jessica Smith. All rights reserved.
This content was written by Jessica Smith. If you wish to use this content in any manner, you need written permission. Contact Karena Andrusyshyn for details.