Mint Automatic Hard Floor Cleaner – Product Review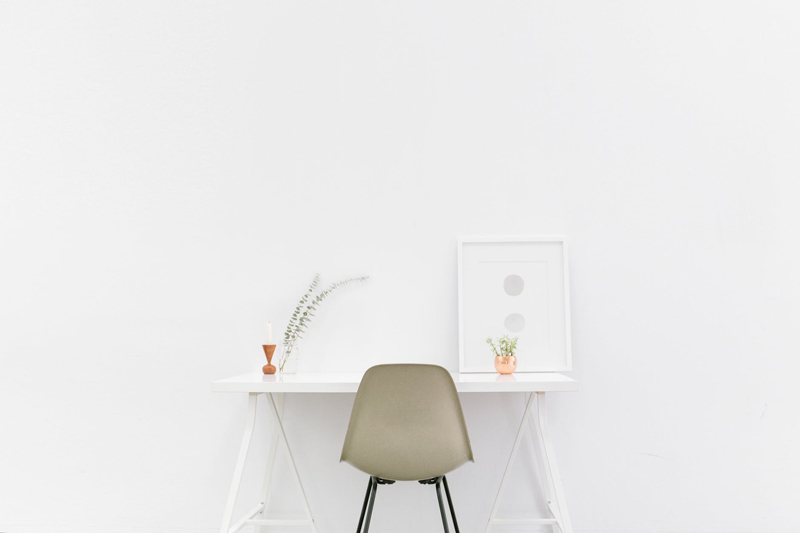 I'd heard of Roombas and iRobots and didn't think they would work on my floors, as my house is mainly hardwood floor with a few scatter rugs. With carpets, stuff lands in the middle of the floor and you can get away with just vacuuming the middle of the floor, but with hardwood floors bits are kicked to the edge of the floor, so you mainly need to clean the edges of the room. I wasn't confident a Roomba was for me.
Anyway, I saw a Mint Automatic Hard Floor Cleaner and after a little investigation bought it. I've had it for about a week and absolutely love it, so here is my opinion.
You can brush or mop your floor with the Mint. I eventually used it on all my floors, first brushing and then mopping. It's actually smaller and quieter than I had expected. It's not a vacuum and that's why it's not noisy. Basically you add a wet or dry cloth and it navigates round the furniture brushing or mopping. You can use disposable cloths, or buy ones that you need to launder. It comes with 3 – one for mopping and two for brushing, and I bought an extra pack of 3.
It takes quite a while to charge and then will go for an hour or two. I've been brushing a room and then mopping it and then recharging, I haven't run it until the battery died, so I can't really say exactly how long it lasts. It takes about 30-60 minutes to clean a full sized room with lots of furniture and about 5 minutes to clean a bathroom floor. Most of the time used is when it bumps something and then decides which direction to go. If I leave the chairs in the dining room it takes a lot longer to clean the floor than if I remove them. I completely emptied one room and even though the room was quite large it did the room in about ten minutes because it just went up and down from wall to wall.
It did once get stuck under a scatter rug, and once it got stuck behind the toilet. When it gets stuck it emits a cute beeping sound and you know to go and rescue it. When it has nearly finished it plays some Beethoven and then returns to where you placed it and beeps again. The beeps are cute and nothing like the annoying beep that comes from a dryer when that needs attention. In fact, it's so cute it's brought out some maternal instincts in all of us and we decided it had a character of its own and thus it needed a name. After much family deliberation, we named it Bobby, which we all thought was a good name for a Robot.
There are two models of Mint Automatic Hard Floor Cleaner, but there is $100 difference between the two. I bought the cheaper of the two and then wished I'd spent more for the more advanced one. The biggest minus is that it takes a long time to recharge, so you can only do one or two rooms at a time. But I have got into the habit of using it morning and evening and that keeps all my floors looking good. To start with, I brushed and mopped, but now that I'm cleaning the floors almost daily, I just use the mopping function. So far I've only used water, but I could use hardwood floor cleaner instead.
You have to remember that it is not a vacuum cleaner and if there are any large things on the floor, you have to get them up by another method. For the daily bits that settle on the floor, mostly it is collected on the cloth. I do still get my vacuum cleaner out to do small corners and spaces like between the fridge and the work surface.
Because the unit is so small in height, it will go under furniture and I let it loose in the bedrooms and it cleaned under the beds with no problem. If there is anything under the bed, it just works round them.
I really haven't bought anything that I have raved about so much as the Mint robot. I'm getting into a habit of cleaning 2 or 3 floors a day. I particularly love it for the bathrooms. I put it on the floor, switch it on, close the door and come back 10 minutes later to a clean floor, now what could be better than that?
This is the product I bought
Evolution Robotics Mint Automatic Hard Floor Cleaner, 4200
This is the product I wish I bought, just because it lasts longer and charges quicker
Evolution Robotics Mint Plus Automatic Hard Floor Cleaner, 5200
You Should Also Read:
Living Simply - Improve Your Life with Less Clutter


Related Articles
Editor's Picks Articles
Top Ten Articles
Previous Features
Site Map





Content copyright © 2023 by Tina Razzell. All rights reserved.
This content was written by Tina Razzell. If you wish to use this content in any manner, you need written permission. Contact Tina Razzell for details.