Twin Stars, Twin Brethren–The Gemini Constellation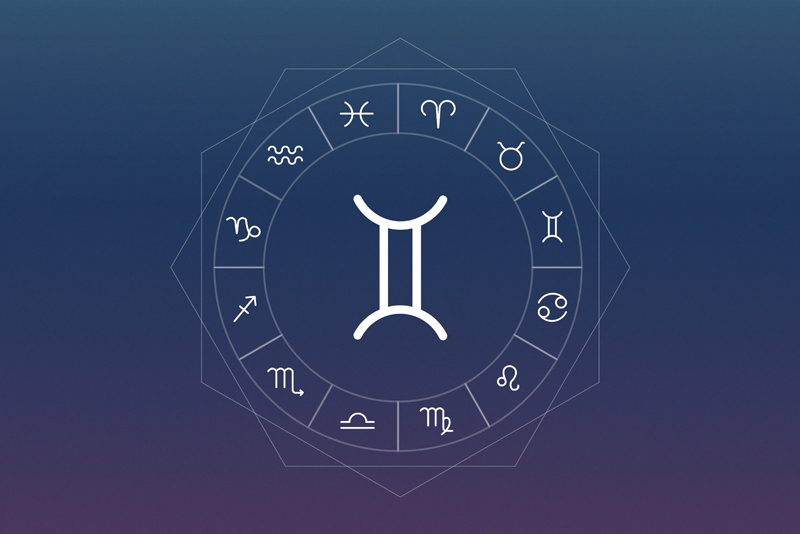 The concept of brotherhood has long been associated with the constellation Gemini, in many cultures throughout the world. In ancient India, the twin stars were called "Awains" or twin horsemen of the dawn. Romans called them "Twin Brethren". In Egypt, they were called Horus the Elder and Horus the Younger. The "Great Twins" were recognized in Babylon and Arabia. In China, Yin and Yang were used to represent the eternal duality of the twins.
Gemini the sign of the twins is represented by the ancient Greek brothers Castor and Pollux. Born to Leda of Sparta, Pollux, a powerful boxer, was the immortal son of Zeus while his twin brother, Castor, a great horseman, was the mortal son of a Spartan King.
Devoted brothers, Castor and Pollux had many adventures together, until one dark day when Castor was mortally wounded in battle. Pollux was beside himself and did not wish to go on without his loving brother. But being immortal, Pollux had little choice. He went to his father Zeus and asked to share his immortality with his brother.
Although Zeus was the king of the gods, even he had limitations. But because he loved his son Pollux so much, Zeus arranged a deal with his brother Hades. Hades agreed to release Castor for part of the year, provided Pollux would take his place in the underworld during that time. So each brother spends half of his time in the Underworld and half on Olympus for eternity. Although they could not be together, Pollux was consoled by the fact that his brother, like he, would be immortal. Eventually, as sign of their deep commitment to each other, Castor & Pollux were placed in the sky as the constellation Gemini, where they will be together for eternity.
The story of Castor & Pollux highlights duality in nature and in life. It emphasizes the bond of brotherhood while illustrating the concept of bringing imbalance into balance. Perhaps most importantly, it reminds us that we are simultaneously mortal beings and immortal spirit.
Find out how the stars affects you. Get your
Free Astrology birth chart!
You Should Also Read:
Astrology Shop


Related Articles
Editor's Picks Articles
Top Ten Articles
Previous Features
Site Map





Content copyright © 2022 by Donna Juzva. All rights reserved.
This content was written by Donna Juzva. If you wish to use this content in any manner, you need written permission. Contact Donna Juzva for details.