How To Get Your Preschooler To Rest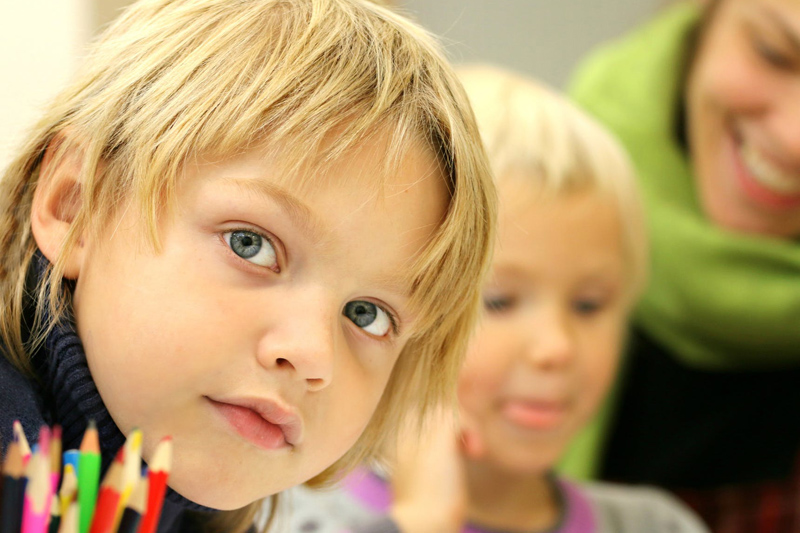 As a parent of a preschooler you know the dreaded day is coming: your child will soon be dropping their nap. While all kids are completely different, is there a recommended age that kids should take naps until? Preschool aged children (ages 3-5) need 11-13 hours of sleep in a 24 hour period, according to the National Sleep Foundation. This can be broken up into night time sleep and a nap in the middle of the day. Naps are a time for kids (and parents) to unwind and recharge their bodies. But, what do you do when they start refusing their nap? We have all been in a power struggle with a strong willed preschooler and know that it is not a fun event to engage in. Should you ensue in a battle over their naps? If your child truly does not need to sleep during the day, a scheduled rest time for your preschooler may be the perfect compromise. This gives your child, and you, time to decompress and chill out. If you have a younger child that still naps you could have your preschooler's rest time during the younger sibling's nap. You really shouldn't expect a preschooler to just lie in bed quietly and rest; however, if you provide them with quiet activities they should be able to do this independently for a brief time.

Rest Time Activity Ideas

1.Art Supplies: This could be something as simple as coloring books and crayons, or it could be a more elaborate project. Keep in mind this is an activity that will most likely be done in their room so it shouldn't be too messy, similarly they shouldn't need any assistance.

2. Puzzles

3. Books

4. Lacing Cards: You can purchase a variety of brands of lacing/sewing cards. We have some awesome Melissa and Doug lacing cards and have even found some fun ones at the Dollar Store.

5. Color Matching: If you have paint samples left over you can turn them into a color matching activity. You need two of each paint sample. Typically they have 3-4 shades per sample card. One of the cards you leave completely as is; with the coordinating card, you cut each shade out into a small square. Glue each of those squares onto the end of a clothespin. You now have one strip with three or four shades and three or four coordinating clothespins. Your child matches up the colors and clips the coordinating pin onto the strip. Mix all the clothespins together in a container and lay the paint sample cards on the floor. They choose one clothespin and find the correct shade. Repeat with the rest of the pins.

6. Animals: Preschoolers seem to accumulate quite the collection of small rubber and plastic animals. If you don't already have a collection started, head to your local dollar store where you can get a ton of animals for a few bucks. What do kids do with all these animals? Sometimes they may line them all up in an animal train, other times they might sort them by color/animal, and sometimes they will just simply plays with them.

7. Blocks

8. Tracing: Write letters, numbers, shapes, or whatever your child is currently learning on a piece of paper. Let them trace over it with a bright colored marker, crayon, etc. If you are particularly trusting, you can let them use a highlighter. Another option is to laminate a tracing sheet. A dry erase marker or crayon on laminated paper is great because it can easily be wiped off and used again another day.

Rest Time Tips

1. Keep the activities new and exciting! If you set out the same thing every day your preschooler will get bored. In that same vein, pull out books, puzzles, etc. that aren't normally on a shelf for them to play with. Chances are your child will be more likely to sit and quietly do a puzzle if they haven't seen it in a while.

2. Remember you want your child to rest. A loud, stimulating activity will not be conducive to a peaceful environment.

3. Go with the flow. Some days my daughter will happily have rest time for an hour. Other days after 20 minutes I hear the pitter patter of her feet on our stairs. I try and keep it consistently a half hour; however, for whatever reason, rest time is sometimes shorter and sometimes longer.

4. Don't make it seem like a punishment because it's not! Explain this is a time for them to choose their own quiet activity (from the options you set out). After rest time my daughter and I usually do a special activity together before little brother wakes up.

So, tell me, what do you do with your child if they are refusing to nap? I would love to hear new ideas and methods you have tried that have worked. There is a link to the forum discussion at the bottom of the article. Go to the forum to chat with other parents about what they do with their non-napping preschooler.




Related Articles
Editor's Picks Articles
Top Ten Articles
Previous Features
Site Map





Content copyright © 2022 by Amy Tradewell. All rights reserved.
This content was written by Amy Tradewell. If you wish to use this content in any manner, you need written permission. Contact Amy Tradewell for details.