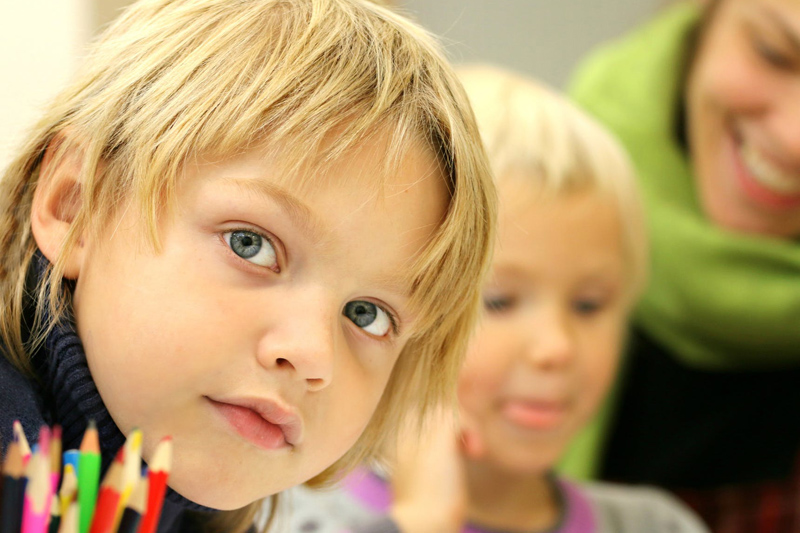 Many preschoolers know their colors by age four, but many of them could still use some practice regarding the color wheel, color types and mixing colors. Here are some ideas to use when teaching your preschooler about the colors:

Begin by discussing the attributes of a color wheel. Discuss the terms, and cite examples of items of the colors you name in the room. You can even draw pictures of them on an easel. First, talk about the primary colors- red, blue, and yellow. These cannot be mixed from other colors. Next, go over the secondary colors- orange, green and violet. These are mixed by blending two primary colors. An example of this is red and yellow make orange.

After discussing the basic ideas of color mixing and the color wheel implement a Play Doh color combining activity. Follow the instructions below-

1. Give each child one piece each of red, yellow and blue Play Doh, about the size of a small walnut.
2. Your child should break each color into 3 equal pieces and place these on a table or desk.
3. Create and distribute a basic color worksheet where the children can place the Play Doh in boxes with the color name and swatch of the color. For example, have each child to press one small piece of yellow onto the worksheet above the word 'yellow'. Then repeat this with red and blue.
4. Next have the children take 1 piece of yellow Play Doh and and one of
blue Play Doh, and squeeze them together until it has completely changed into green. Then press it above the word 'green' on the square labeled green on the worksheet you created.
5. Complete both the activity and worksheet by combining red and yellow to make
orange and red and blue to make purple.

Be sure to discuss your results. If the Play Doh is left to dry the children may be able to take it home to share with their family!

Read about colors too, with wonderful and colorful books like Color Dance by
Ann Jonas and Color Zoo by Lois Ehlert.








Related Articles
Editor's Picks Articles
Top Ten Articles
Previous Features
Site Map





Content copyright © 2023 by Alissa Moy. All rights reserved.
This content was written by Alissa Moy. If you wish to use this content in any manner, you need written permission. Contact Amy Tradewell for details.