Common Knitting Abbreviations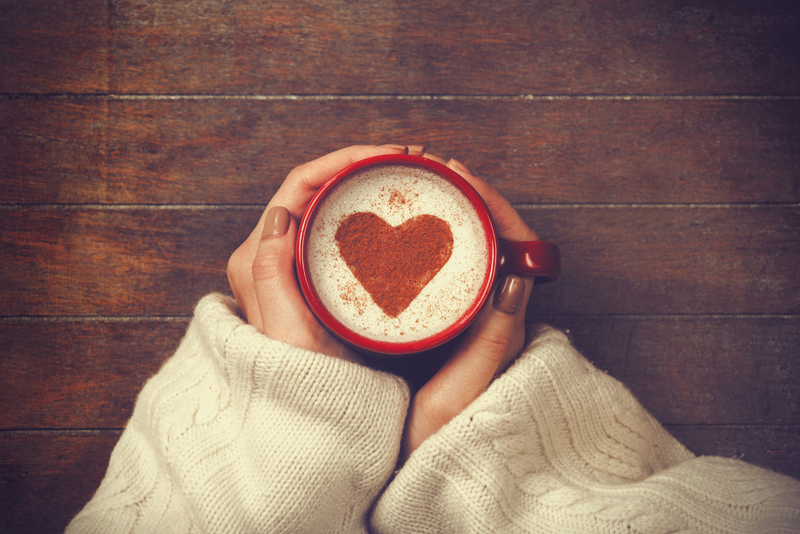 Knitting is like any other field or hobby it has it's own language. Once you learn this language you will be able to read patterns and knitting instructions without any trouble, but you do have to know some abbreviations and chart notations first. The abbreviations may vary in patterns depending on the country the pattern is from or language it is written in, but most good patterns and books will have a key somewhere in them to explain the abbreviations or symbols used.
A good habit to get into when knitting the always popular gauge swatch, is to practice any special stitches contained in the pattern. In addition, check the manufacturer's website to see if the pattern has been amended to fix any problems.
Abbreviations commonly seen in patterns:
| | |
| --- | --- |
| CO | Cast on |
| Dec | Decrease |
| Inc | Increase |
| K | Knit |
| P | Purl |
| P2tog | Purl two stitches together |
| RS | Right side |
| SL or SS | Slip a stitch |
| SKP | Slip one, knit one, pass slip stitch over |
| SSK | Slip, slip, knit the two stitches together |
| WS | Wrong side |
| YO | Yarn over |
| *...* | Repeat what appears between the two asterisks |
For a more extensive list of abbreviations I suggest consulting the Craft Yarn Council:
Yarn Standards
Knitting Charts
Knitting Charts are a language unto themselves and are a common way to show color work, lace, and any other knit/purl patterns, clearly. The pictures below from Barbara G. Walkers,
Charted Knitting Designs
, show a written instruction and a charted instruction:
The chart shows what the pattern actually looks like it represents, at a glance what happens in each row.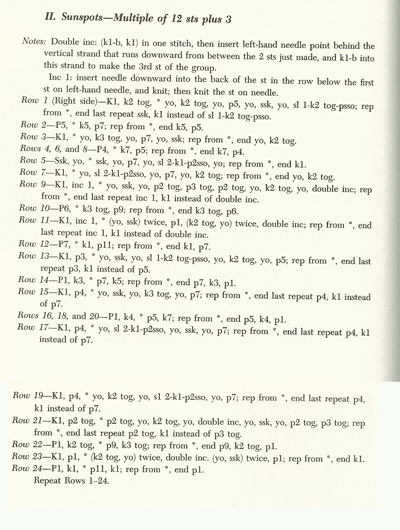 Here are a few symbols that you may find on a chart.

If a chart shows every row the chart should be read starting from the bottom right to the bottom left, up one row, then left to right, up one row then right to left and so on. If the chart only shows every other row because the wrong side row (or right side row) is the same every time, then read each row starting from the bottom right, from right to left. For a more complete list of symbols for charts, I recommend going to
Chart Symbols
Internet Abbreviations,
| | |
| --- | --- |
| UFO | Unfinished Object (generally means a project that has not been worked on in a while) |
| WIP | Work in progress (currently working on a project, but it isn't completed |
| FO | Finished object |
| SO | Significant other )often the recipient of the FO) |
| Tink | Actually, is knit spelled backwards, but means to take out your stitches one at a time, most often used to fix a mistake |
| Frog | To rip out stitches, as in, ripit, ripit,... |
Knitting abbreviations generally make sense after seeing them for awhile, but if they don't join us in the forum and ask for help interpreting them when you are stumped.


Related Articles
Editor's Picks Articles
Top Ten Articles
Previous Features
Site Map





Content copyright © 2018 by Marjorie Colletta. All rights reserved.
This content was written by Marjorie Colletta. If you wish to use this content in any manner, you need written permission. Contact Korie Beth Brown, Ph.D. for details.