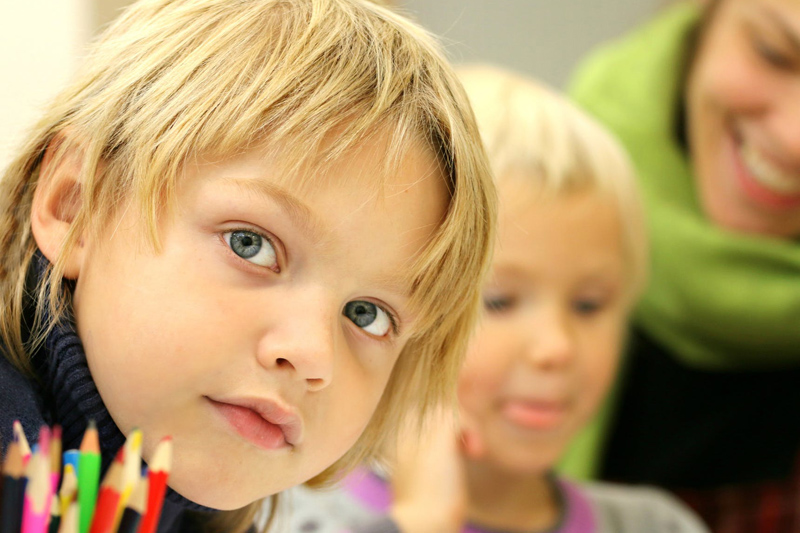 Making cool science projects with your preschooler is fun and educational. Here are a few recipes for super science fun!

Goop

Materials Needed: cornstarch, water, trays, bowls, spoons,
Food coloring that is green (usually, but another color would be fine!), and measuring cups.

Directions:
1. Mix with 1/4 cup of water plus, and the color drops if you wish with 1/2 cup of cornstarch
2. Pour this mixture on flat trays for your child and note the way the goop spreads out and feels.
3. Next add more cornstarch, and then more water. Ask your preschooler to discuss and/or record the results.
4. Challenge your preschooler to try to form the mixture, or make it into a ball. Use until the experiment is through and discard. Remind your child that this is not to eat!

Crystal Gardens

Materials Needed: one pie tin (regular size, empty and cleaned), charcoal pieces,1/2 cup of water, 1/2 cup of salt, 1/2 cup of liquid bluing, 1 cup of ammonia, a few drops of blue, green and yellow coloring, a mixing bowl, and a spoon to stir.

*Important Note- Ammonia is a powerful and potent substance. This is not the area for your child to be hands on with, and be sure to have plenty of ventilation in the room where you are doing this experiment.

Directions:
1. Place several pieces of charcoal in the pie tin to cover the bottom of it.
2. Mix the water, salt, bluing and ammonia. (This part is best done by an adult only.) Pour it carefully over the charcoal, making sure all of the charcoal gets wet.
3. Next, squirt a few drops of the food coloring over the charcoal. *Do not use red food coloring.
4. Look for crystals to begin growing the next day! Be sure to have your preschooler chart their observations and draw what transpires, too.


Paper Maiche Paste

Materials Needed: 3 cups of water, 1 1/2 cups of flour, a few drops of peppermint oil.

Directions:
1. First, stir the flour into the cold water.
2. Second, cook the mixture over low heat until it thickens into a creamy paste.
3. Add more water if the paste gets too thick.
4. Cool the mixture completely.
5. Add a few drops of peppermint oil to the mixture when cooled.

Now you are ready to use the paste to coat paper strips!

Here are some amazing Science resources for Christmas gifts that your preschooler will love:






Related Articles
Editor's Picks Articles
Top Ten Articles
Previous Features
Site Map





Content copyright © 2023 by Alissa Moy. All rights reserved.
This content was written by Alissa Moy. If you wish to use this content in any manner, you need written permission. Contact Amy Tradewell for details.