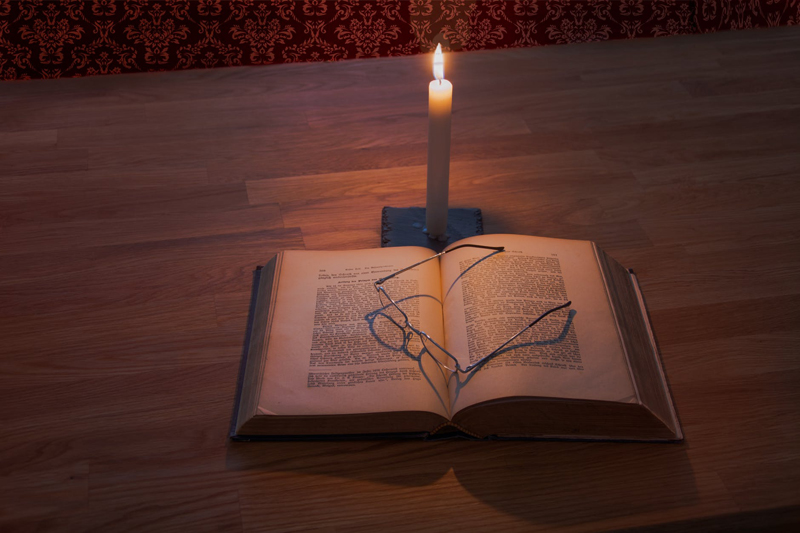 Jeremy Stroeb is a 22-year-old college drop out who decides to backpack through Europe to the disappointment disgust of his parents. With no permanent address and an itinerary that keeps him out of touch for days or weeks at a time, Jeremy is searching for meaning in his young life.

Although he loves his parents, he wants to step out of their high-profile shadow. His mother, Rachel, is a partner in a prestigious accounting firm, and his father, D.C. is an economics professor at the University.

His quest is shattered when he learns his parents were murdered in their home on Miami's exclusive Lotus Island by a mysterious intruder. In deep grief, Jeremy returns to Miami Beach to care for his sixteen-year-old sister Elise, arriving too late for his parents memorial service.

Once home, he also has to contend with his Uncle Dwight who has already sought guardianship over Elise, and is eager to move into his brother's palatial home. The brother and sister deeply bond over the devastating loss of their parents, and fight to keep their uncle from separating them.

When police show no progress in identifying the murderer, Jeremy decides he needs to step up to the plate. He decides to pursue possible clues in his parent's respective professions. Therefore, he enrolls in the university where his father taught, and takes a job in his mother's accounting firm.

In his pursuit of truth, he finds that his self-proclaimed perfect parents weren't who he thought they were. His search for the truth also places him and his sister in grave danger as he draws closer to solving the mystery of the death of his parents.

In Their Blood is the debut suspense thriller written by Sharon Potts. She ably takes Jeremy from a freewheeling globetrotter through a series of life-changing situations whereby he must grow to become a man. Along the way, he stumbles more than once, but manages to pull his own weight under extremely difficult circumstances.

This book is typical of those readers try to set down, but end up deciding to read a few more pages until they find themselves so close to the end, they might as well finish. The pace is quick and steady, the atmosphere menacing when necessary, and the characters developed in such a way as to reveal the depth of their goodness or evilness.

Ms. Potts has a remarkable way of drawing the reader into the depth of the vileness of the antagonist as she leads readers to the shocking conclusion. It is difficult to walk away from this book. The coming-of-age story stirs the soul and leaves the reader looking forward to the next story from this fabulous author.




You Should Also Read:
Gold of Kings
Last Passage to Santiago
Second Sight


Related Articles
Editor's Picks Articles
Top Ten Articles
Previous Features
Site Map



Follow @MysteryBooksEd
Tweet



Content copyright © 2019 by Edie Dykeman. All rights reserved.
This content was written by Edie Dykeman. If you wish to use this content in any manner, you need written permission. Contact Edie Dykeman for details.