Letter from an Irish Descendant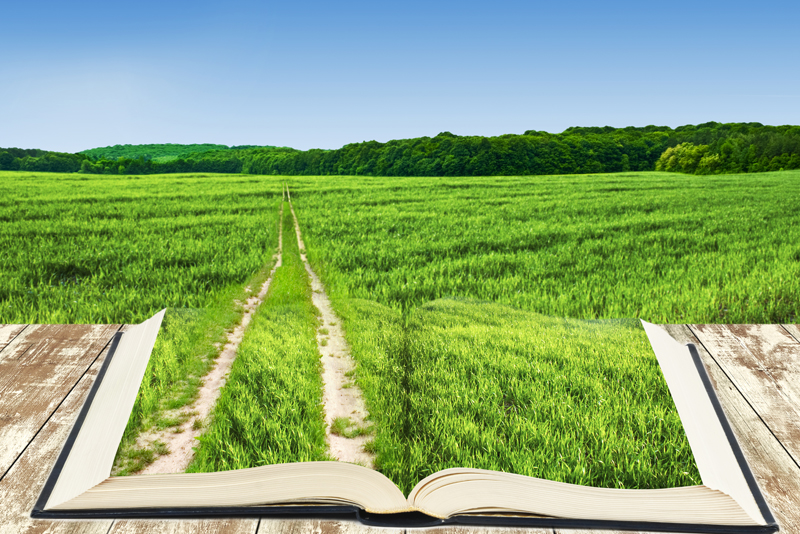 In March 2006 I received a beautiful letter for genealogy help in Ireland. The letter touched me; it was full of history and deep respect for family. The questions he pondered are quite often the ones I ask myself, "What was life like for our ancestors", "Did they suffer?", "How did they make it during those hard times?".

With permission, I wanted to share his letter with you; hoping to inspire and to encourage everyone to ask those questions regarding our ancestors that Father Tom asked himself.

Hello, Tina

I'm a 61 y/o, American-born Irishman. Back around the early-mid nineties I put a good bit of time and energy into traveling in -- and communicating with -- "the auld sod" (as my folks used to call their homeland). Sad to say, my interest was piqued especially after the deaths of my parents (born in 1904, died in 1990 & '91). This interest was, as I said, productive,but it was cut short by my own poor health; and only now, retired early because of health (Parkinsons) and with a lot of time on my hands, I return to this interest.

My dad was born and raised in Co. Mayo ("God help us" as anyone from the West of Ireland or, at least, aware of the history of that poorest part of Ireland, would say. It's a way of acknowleging the shared suffering that the poor, rocky land itself imposed on its inhabitants, and that the "Brits" further imposed during the "Plantations" and the "Great Hunger". During this latter (the Great Hunger) it was the British and those who were allied with them, who took the best of an overall very productive land: in "The Plantations", when the Scotts-Irish were brought over from Scotland to be given the best land while those, who had lived off of it and had made it so productive by the sweat of their brows during the preceeding centuries, were taken off of that land (what we know now as "Northern Ireland") and sent to the rocky, hilly, less productive land to grow the potatos, which has been the staple of the Irish throughout the centuries; but in those times the potato had become the exclusive source of nourishment for the poor in the West. (There is anotrher phrase which you'd find flowing from most any Irish person; it's "to Hell or Connaught". Connaught being the most western and poorest province of Eire, it was seen by those driven out of their productive land and onto this wretched soil, as a place of suffering and punishment, just like "Hell".)

As I said the lowly potato became the support of the diet of the Irish in the West; while in other parts of this lovely land people produced their livlihood by a more varied and rich "warehouse full of food". They produced dairy products in great quantity; and meat (especially beef, but also pork and lamb, and even from the surrounding seas, in similar abundance, came such traditional treats as salmon. The provinces of the North, East and South, were thus very productive; it was so to the point that they were able to export great quantities of the riches of "their land". Meanwhile,back in Connaught, the poor were content with their potatos and they could produce a great crop of red-cheeked, shoeless, and very healthy children. (During these centuries the population of Ireland as a whole -- that is, the whole island -- grew to an astounding 8 million people. It has never, to this very day, reached that level of population again.

However, many of these 8 milion (and I believe Connaught had more than the one-quarter that it should have been, all things being equal. But things were not, in any way, equal. The Great Hunger(or Famine) would make he potato crop useless for at least five years (from 1846 to 1850). During that time, while the Brits and their allies coninued to produce abundantly and to export at great profit, the Irish in the West were going hungry, falling sick on the roads (because there were not anything near enough institutions to care for them) and dying in such great numbers that the survivors could not keep up with their humane and christian responsibility to bury them. The next solution that these poor, suffering people took to with the conviction, which at least offered them the hope of survival, was to abandon their homeland and seek a new life in Australia, South Africa, Canada and especially the USA.

Between starvation at home and the abandonment of Ireland in search of life, the population of the West of Ireland was reduced by more than half (an estimation).

The first goal of my renewed genealogical search is to try to discover what my forebears (my great-grandfathers' generation, I would estimate) did to be able to stay in a land where death surrounded them and despair was driving them to the seas and to the lands beyond them. What resopurces did they have (whether they be personal,or physical, or related to a rare wealth among the poor and sufering? Did my ancestors suffer (and what did they suffer) in their own bodies, in the seeing the suffering that was everywhere to be seen? What kept them there when so many neighbors, friends and family were leaving? These questions haunt me. Would I be able to deal with having ancestors who might not have been concerned for their "neighbor" because they'd found some internal way to get away from the suffering (by "selling their souls"? Or, on the other hand, were they the exemplar, other-centered, service oriented in their world. Did they look for ways to ease the pain of, and to deliver from their suffering those who surrounded them?

These questions fascinate me and lead me to the sources that are available, which could help me to get not only the facts about, but also an insight into the world of Ireland 150 years ago. As I said, my dad was from Co. Mayo (village of Kiltimagh), while my maternal grandmother was the Protestant daughter of a landed family named Reynolds from the western part of Co. Roscommon (which, I believe. would qualify to be called "the West". So, possibly they (my maternal great grandparents) would have wittnessed the results of the Famine. As Protestants (very likely descendents of the "Plantation" Protestants of a couple of centuries before them), were they distant witnesses of the suffering or were they involved to ease the pain in the name of the Lord, who came to win us salvation and to tend to the poor. Might I be proud of my ancestors in west County Roscommon or would I be ashamed of their response to the world around them?

Could you suggest to me some ways in which I might get some insight into the quality and character of my families? Is it realistic for me to expect documents (like birth, baptismal, and marriage records, or death records [which could give me insight into the kind of lives they lived?

I'd appreciate any clue that you might give me, either to direct me to an office or a bureaucracy that could lead me on. I'd also appreciate your honest and experienced knowlege of genealogical searches. I don't want to waste my time, and yet I'd love to get in the know about my family.

Thanks for whatever help you could be to me and my search.

Peace,

Tom Maloney


I am also including the Irish links I found that might assist in your Irish genealogy research:

https://www.irish-insight.com/a2z-genealogy /

https://www.rootsweb.com/~irish/

https://www.rootsweb.com/~irlmay/

https://lists.rootsweb.com/index/intl/IRL/IRL-MAYO-KILTIMAGH.html

https://www.scotlandsclans.com/mayo.htm

https://www.irishgenealogy.com/

https://www.irishgen.com/


Again, I would personally like to thank Father Tom Maloney for giving his permission to share his letter. It is greatly appreciated.





You Should Also Read:
Irishgen.com
Irish Genealogy
Scotlandsclans


Related Articles
Editor's Picks Articles
Top Ten Articles
Previous Features
Site Map





Content copyright © 2021 by Tina Sansone. All rights reserved.
This content was written by Tina Sansone. If you wish to use this content in any manner, you need written permission. Contact Tina Sansone for details.