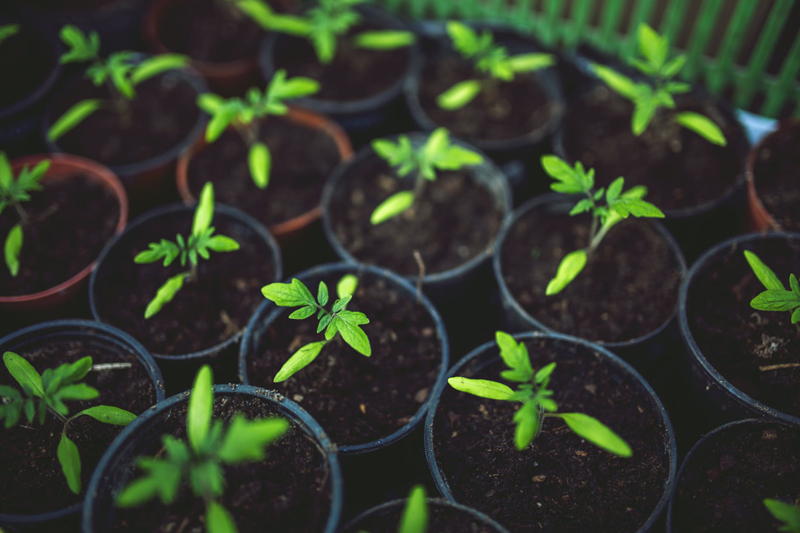 In looking over my mother's strawberry bed, she has only a few brave strawberries left. The rest have been choked out by weeds or because they didn't receive enough sunshine. This year, I decided to buy some strawberry plants and replant them. I have Quinault bare-root strawberries. They are Everbearing and I am anxious to put them into the ground.

Picking the Ideal Location for Your Strawberry Bed

Finding the right spot for your strawberry bed takes a little time. Most strawberry plants prefer to be planted in full sun. Chose a place where there is adequate air movement and make sure there is good drainage in the soil. If you have found the best place to plant them, but the soil doesn't drain well, you can fix this problem by adding organic material to the soil. You can even plant the strawberries in a raised bed. Just remember to keep it watered, as this area tends to dry out faster.

Till or Spade up the Soil

First, you till up the ground, or spade it up if it is in a raised bed. Most do this before the winter comes so the ground can have time to sit during the winter months. Then, in the spring, till or spade the area again. For every 100 square feet of strawberry bed, add a mixture of 3 pounds high nitrogen lawn food with 1-pound Epsom salts. Always remember to feed your strawberries several times throughout their growing season.

Which Type of Strawberry Plants do You Want

Okay, now you are ready to pick which type of strawberries you want. First, you have the choice between Springbearing and Everbearing. Springbearing is exactly as the name suggests. You get one crop in late spring. Springbearing produces the largest fruits, but you must wait until the second year before you can pick your first batch of strawberries. Everbearing produces strawberries in the spring and then again in the fall. They will also give you a harvest the first year of planting. If you plant both varieties, you can have delicious strawberries that first season.

Make sure the plants you buy or get from a friend are one-year-old plants. Look for lots of light- colored roots and single crowns. You need to make sure that the variety you chose is resistant to gray mold, leaf spot and powdery mildew.

How to Plant Your Strawberries

Now when it is spring and the ground has dried enough to work, this is the perfect time to buy and plant those strawberries. Now you can plant your strawberry plants. Dig a hole as wide as the roots are when they spread out. Make the holes deep enough so the crown is just above surface level. This is an important step to growing strawberries, because if the crown is too high, the roots will dry out. If the crown is too deep in the soil, they will rot.

Spread the roots out like a fan, and then firmly pack the soil around them. If you can get your hands on straw, or this can be a good time to use those grass clippings, place a layer around the strawberry plant. Keep the newly planted strawberries well watered until they begin to be established and growing.

Keep the Flowers Off Depending on The Variety for the First Year

Do not allow fruit to form the first year on Springbearing plants. To do this, keep the blossoms picked off as soon as they form. By doing this, the strawberries can put their energy into developing a root system and runners. For Everbearing, keep the blossoms picked off until mid-summer the first year. After that, allow the plants to flower and bring forth their wonderful delicious fruits. Pick fruits early in the day because that is when they are firm and easy to handle.

When the Season Ends

At the end of the season when preparing your garden for winter, mow off the leaves and stems of the strawberry plants and remove the clippings. Dig up any wayward runners and weeds. Apply compost, fish fertilizer and then cover the bed with straw.


Related Articles
Editor's Picks Articles
Top Ten Articles
Previous Features
Site Map





Content copyright © 2021 by Gail Delaney. All rights reserved.
This content was written by Gail Delaney. If you wish to use this content in any manner, you need written permission. Contact Gail Delaney for details.